If you are looking for a failsafe way to upgrade your current hairstyle, a high taper fade is your best bet. This haircut is very bold and edgy, so it will most likely break a few dress code rules at work. However, it is totally worth it, as the impact you are going to make will not leave anyone indifferent. Yet, the cut is so versatile that you will still be able to find an option for any occasion. Our guide contains the crème de la crème of them.
We may earn money from affiliate links on this page. Please check out our disclosure policy for more details.

Low Taper Vs High Taper
Before getting your dose of inspiration, it makes sense to discuss the difference between low vs high taper. As the name suggests, a low taper starts relatively low on the head, near the bottom of your ears, while a high taper haircut begins at their top. As a result, with a low taper, you get a much softer look than with high tapers.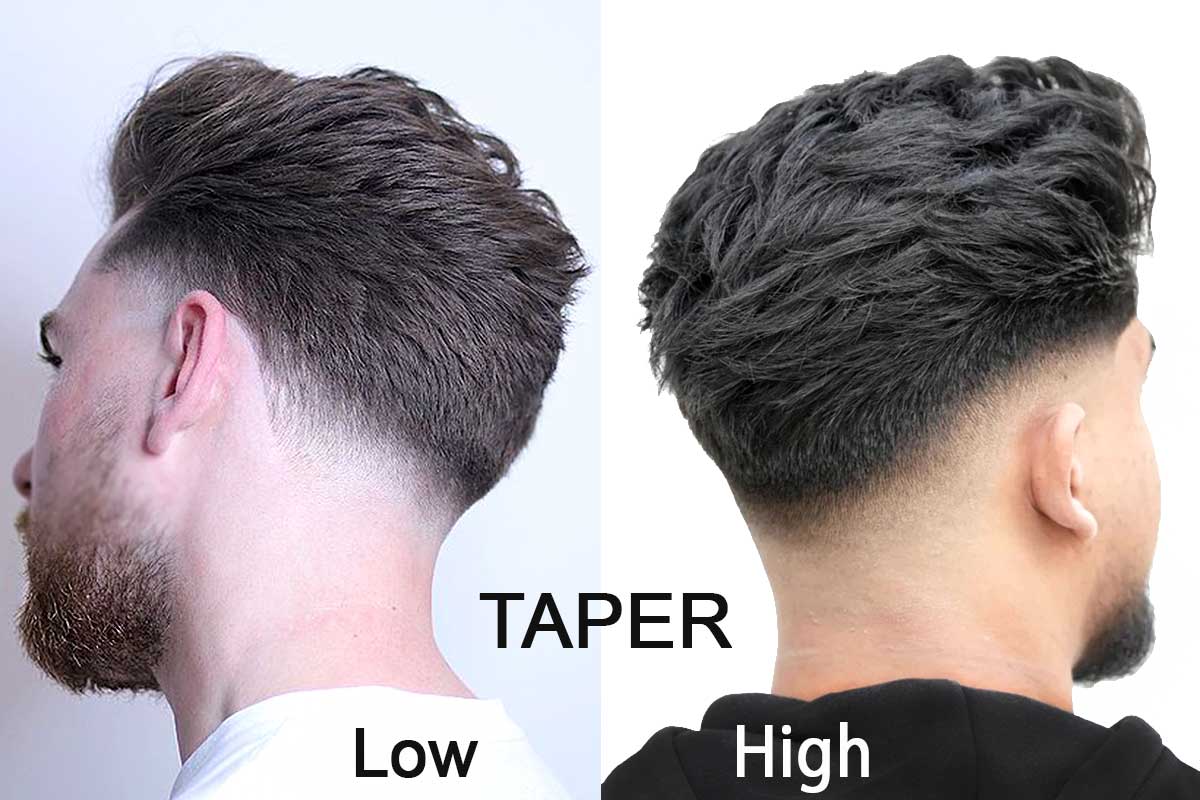 Source: @diego_djdgaf/@spukthebarber via Instagram
High Taper Straight Hair
If you have straight locks, you may find it difficult to keep your haircut on point. So, it is a good idea to get your sides tapered. With a high taper fade straight hair gains more definition and contrast, so you can easily achieve a sharp and catchy look that requires minimal styling.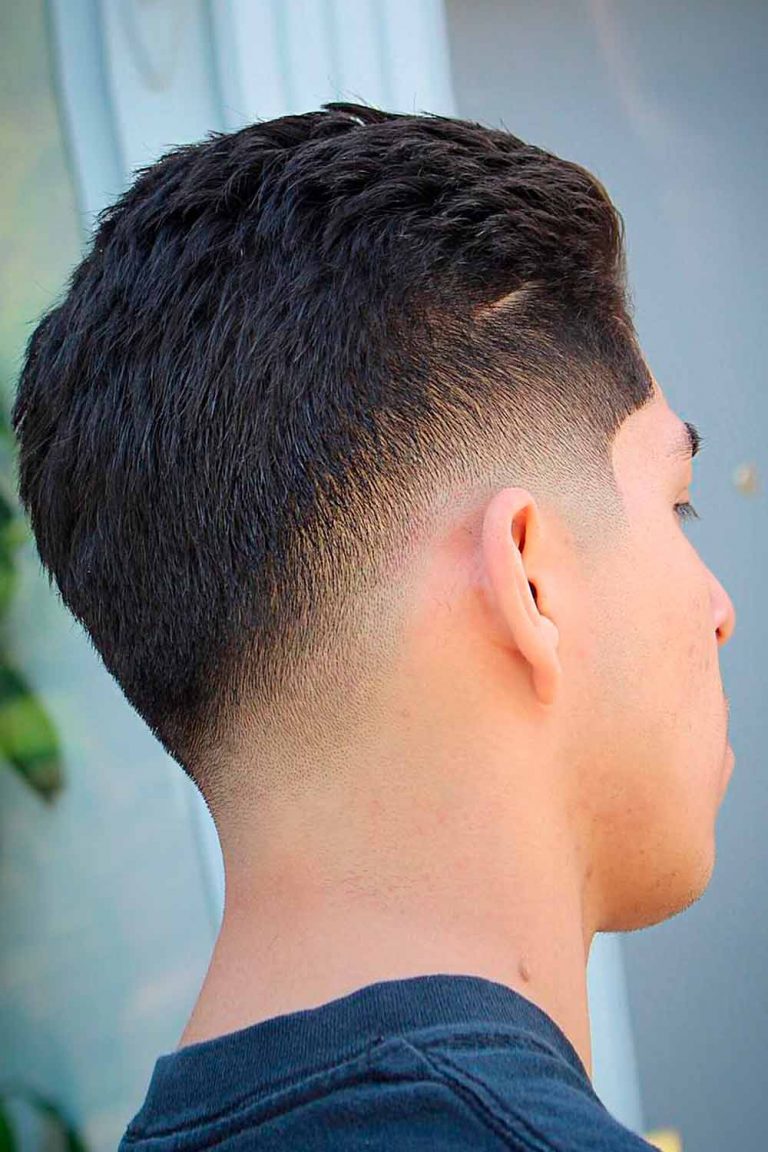 Source: @alexthegreatvivar via Instagram
High Taper Mullet
A mullet remains among the most popular returning hair trends. But it does not mean that you need to copy the old-fashioned version. Instead, make sure to give your haircut a modern twist, such as a high taper. Otherwise, you will look like you made a comeback from the previous century as well.
Source: @xbigwesx via Instagram
i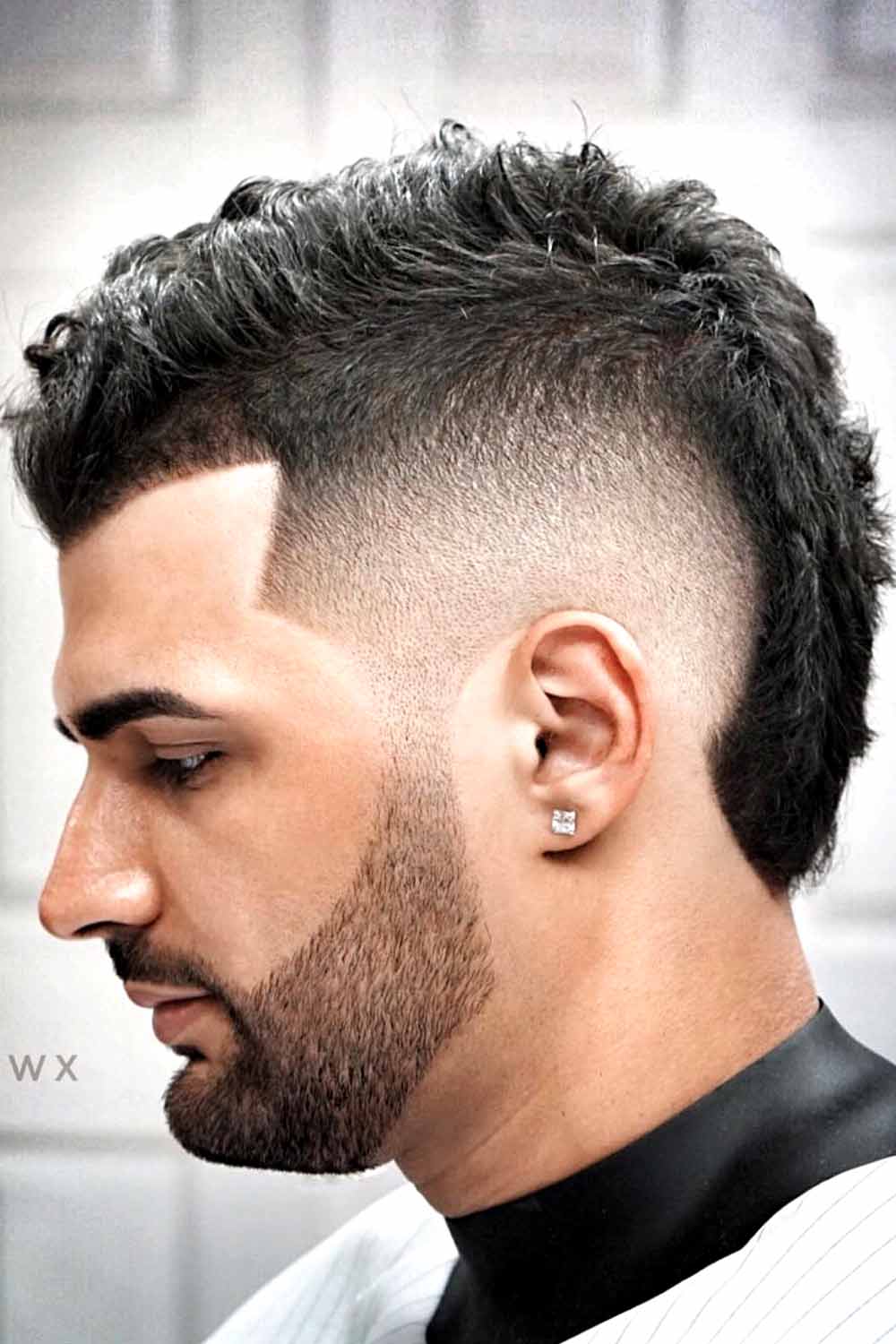 Source: @xbigwesx via Instagram
i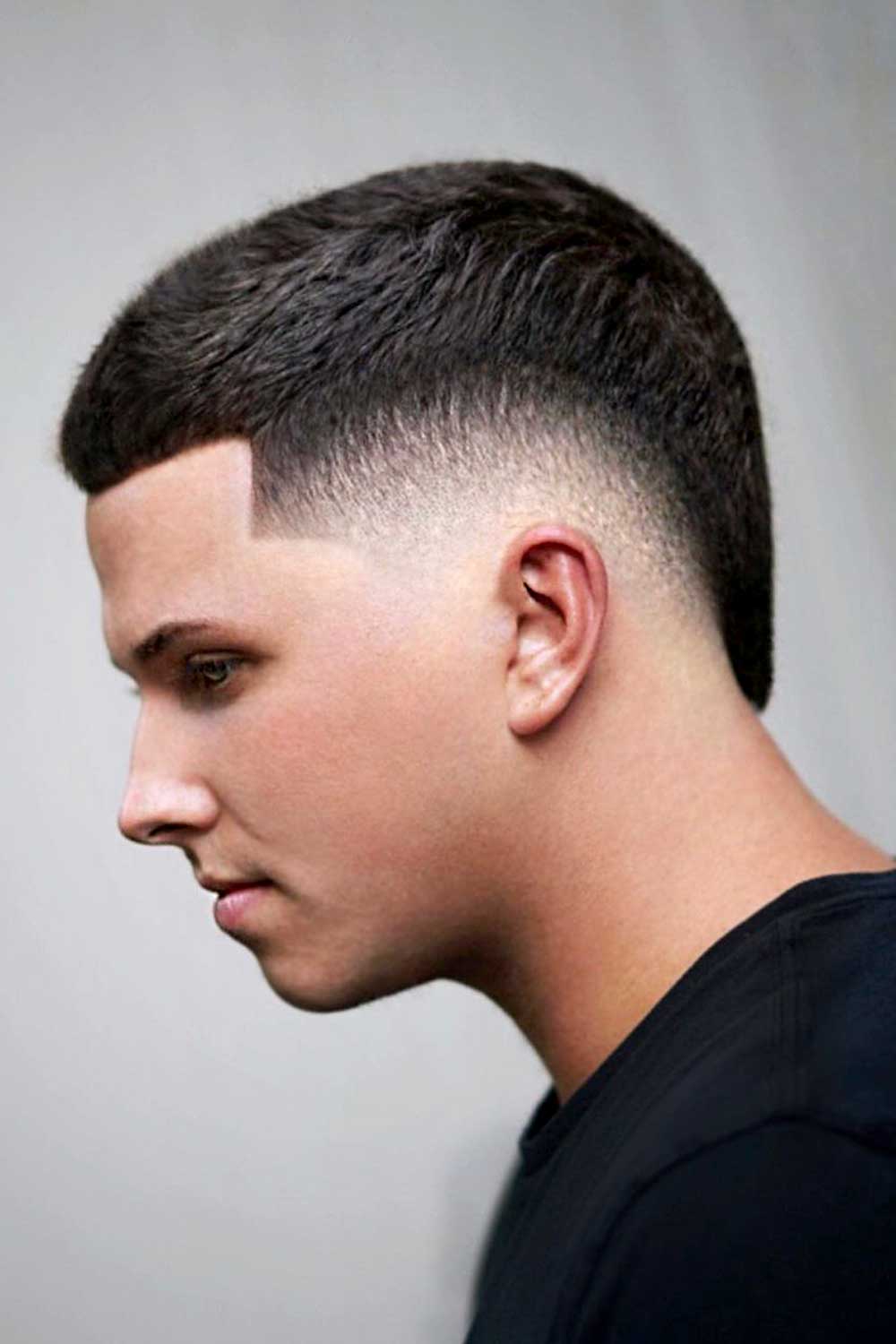 /
Side Taper Fade
Even though a taper fade haircut implies getting the hair trimmed on the sides and back, you are free to adjust the cut to your needs and preferences in whatever way you like. For instance, you can leave the back intact while taking off the hair from the sides only.
Source: @ahmetaslanhairsalon via Instagram
i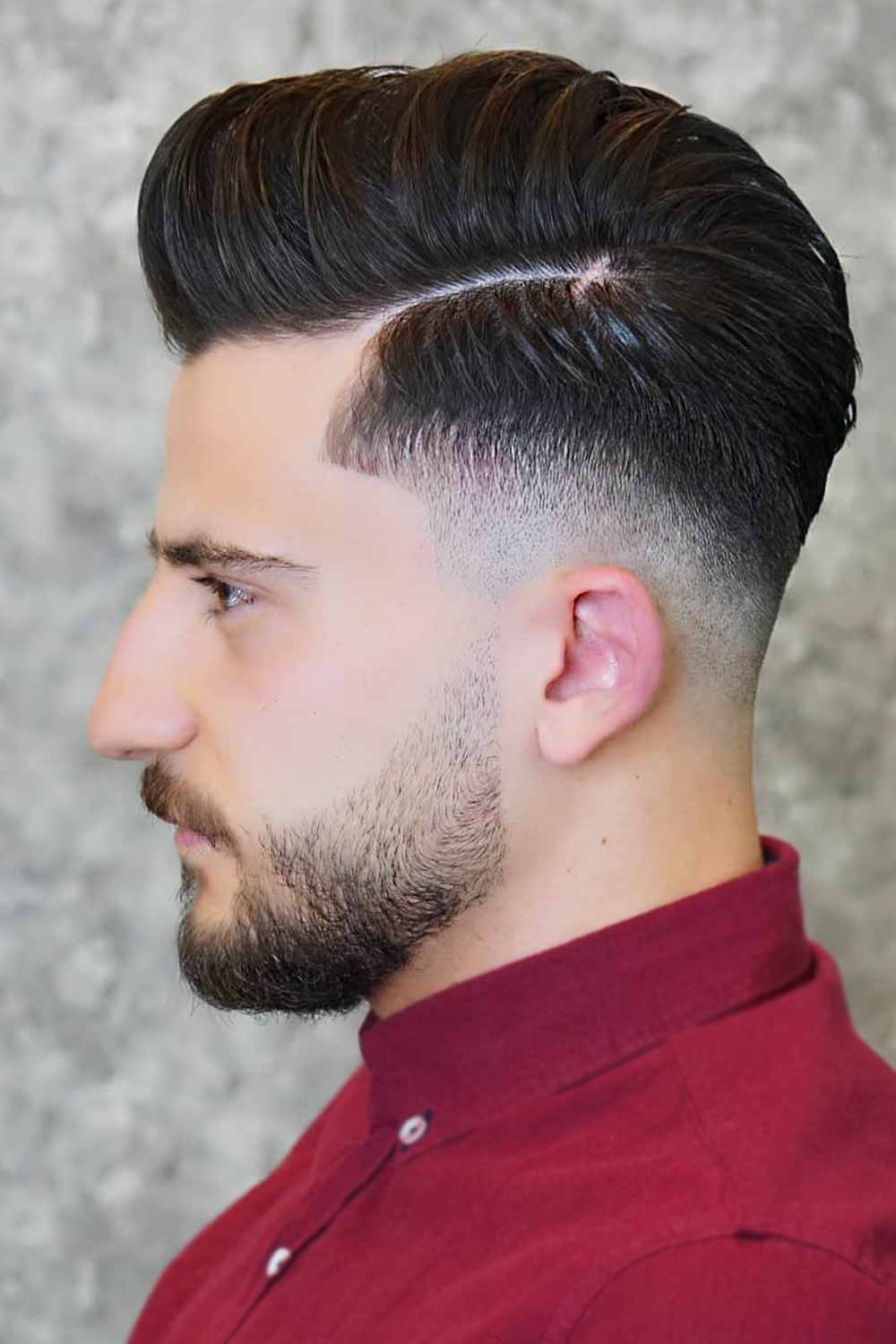 Source: @horatiuthebarber via Instagram
i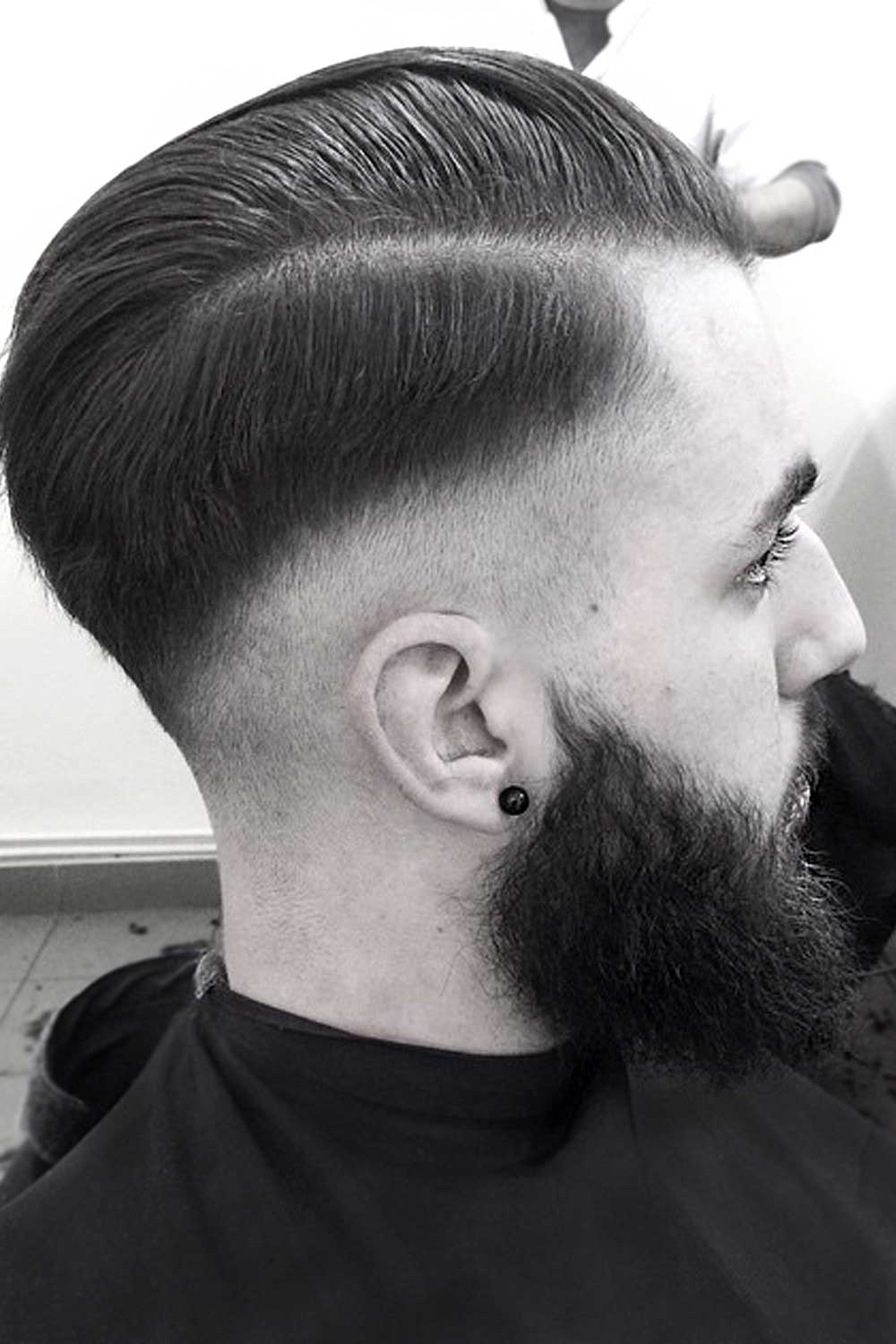 /
High Taper Buzz Cut
One of the best things about a high fade taper is that it does not have any restrictions in terms of hair length and texture on top. Hence, if you prefer such short haircuts as a buzz cut, you can still complement it with a high taper or mid taper cut and end up with a pronounced hair look.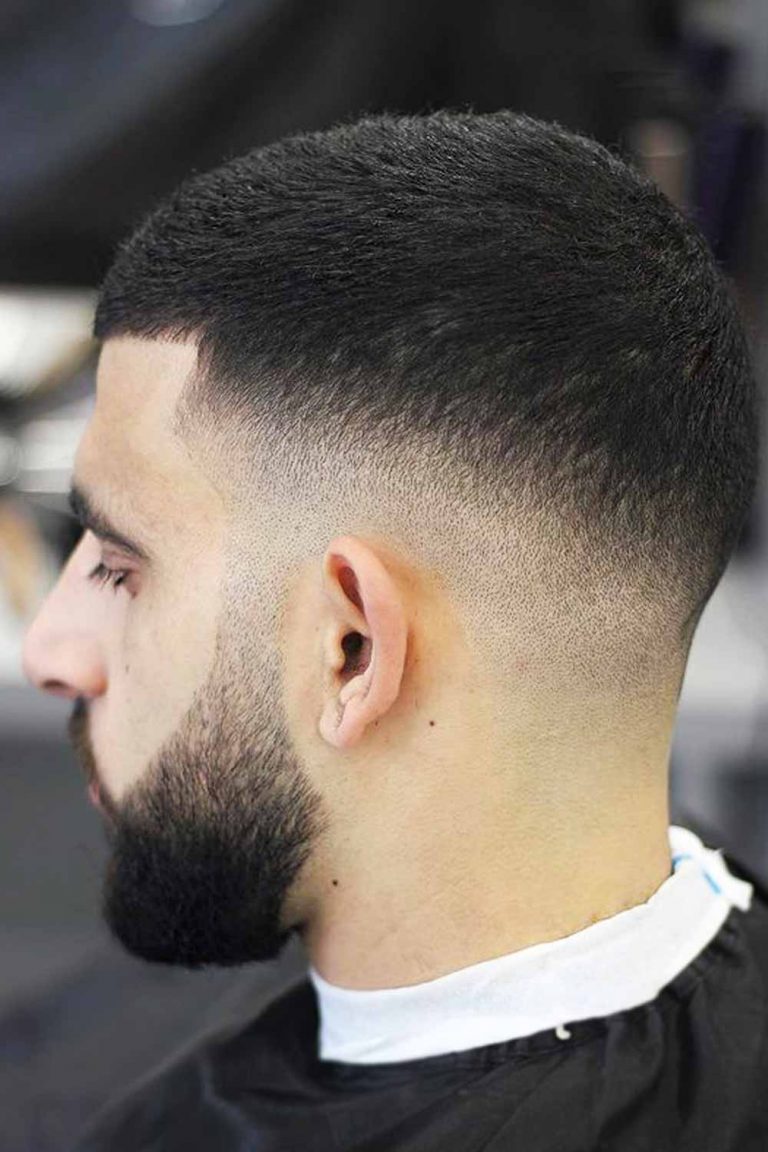 Source: @horatiuthebarber via Instagram
High Taper Black Men
High taper curls are one of the most popular haircuts among Black men for a good reason. As your locks may be pretty difficult to tame, faded sides make a world of difference for them. The maintenance has never been easier and styling becomes a piece of the pie too.
Source: @xbigwesx via Instagram
i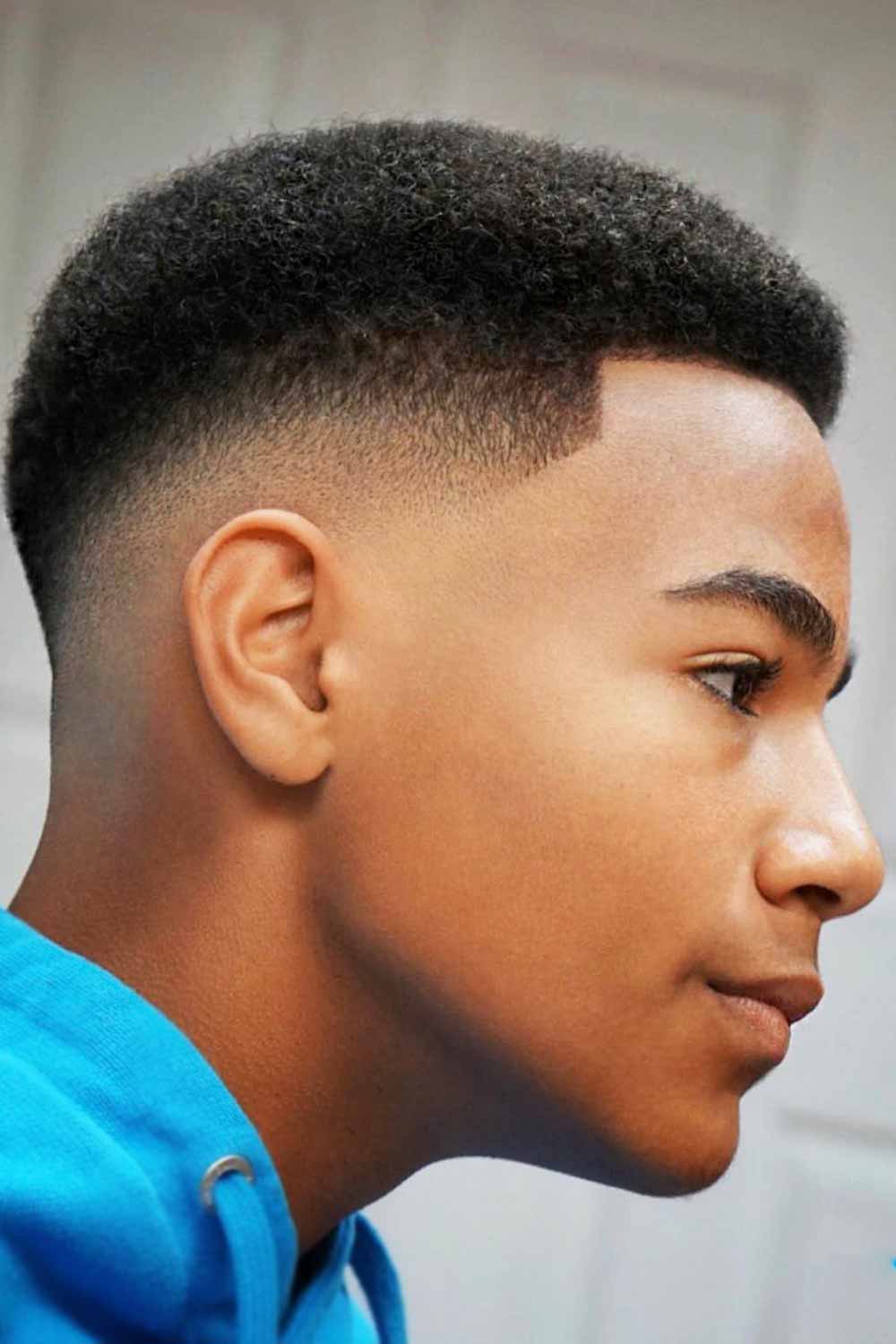 Source: @z_ramsey via Instagram
i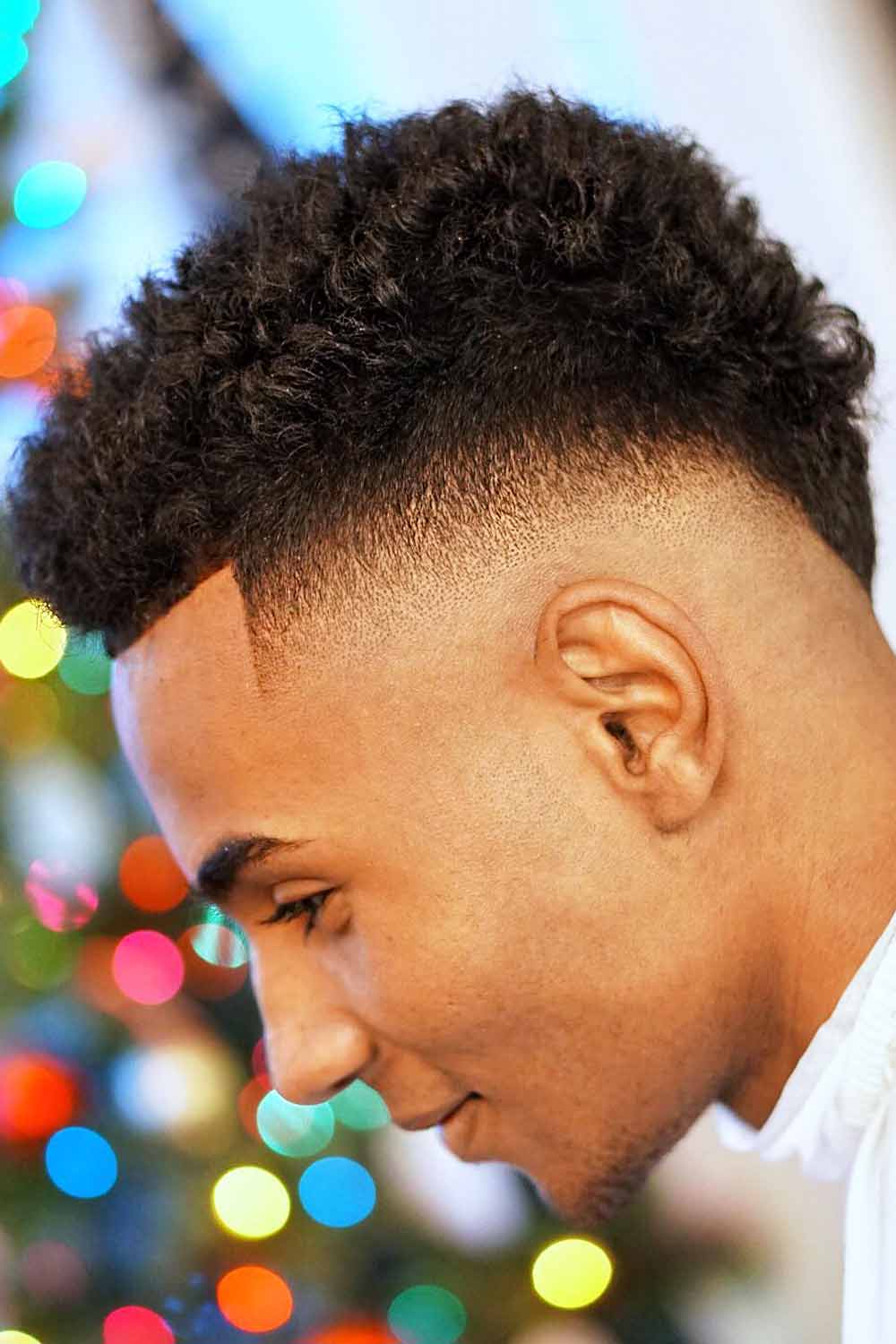 /
High Taper Curly Hair
You can never go wrong if you pair a high taper with curls. You save much time on styling and maintenance and get a very crisp hair look. You can then just apply a blob of a texturizing hair product to accentuate your hair texture and be good to go.
Source: @horatiuthebarber via Instagram
i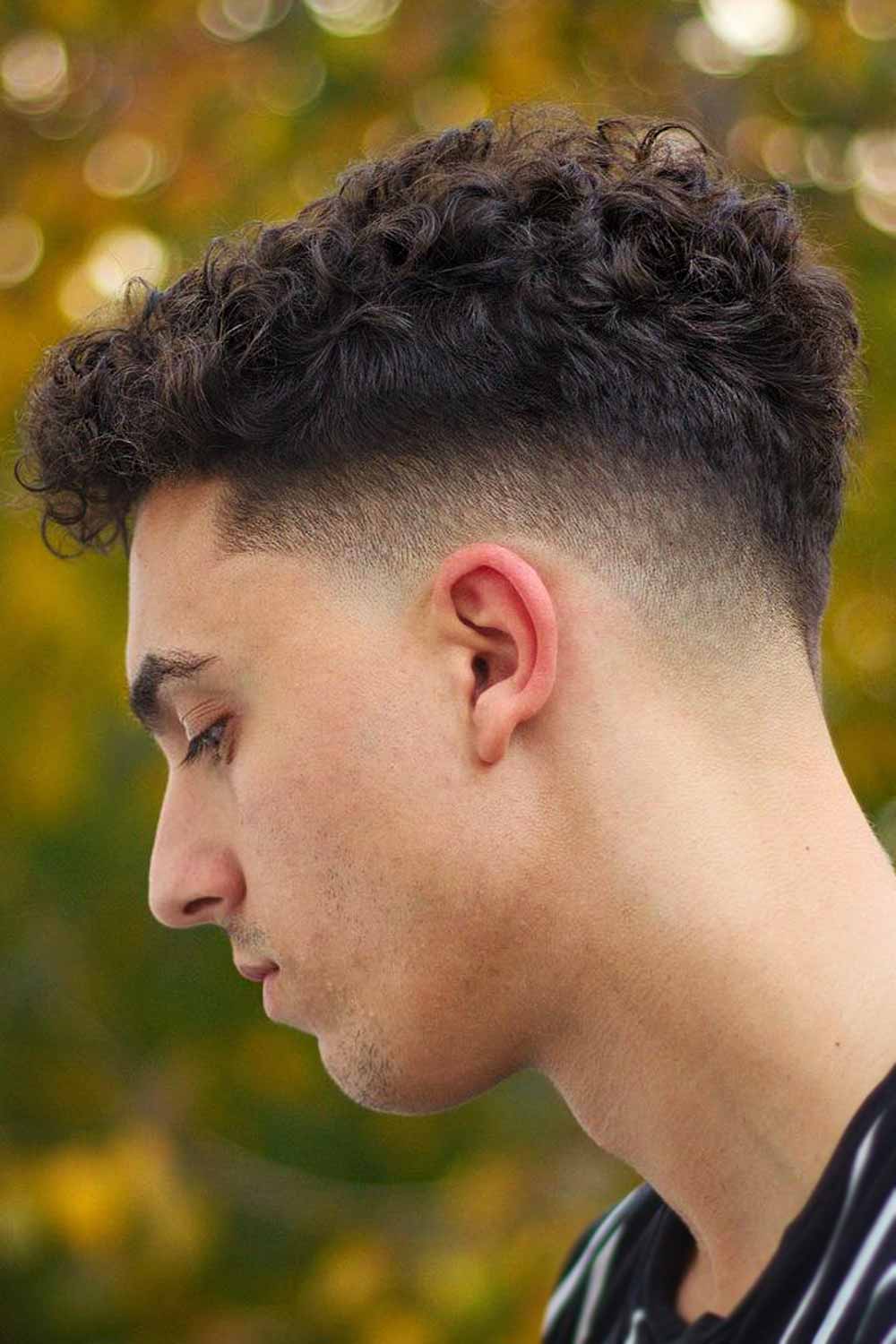 Source: @z_ramsey via Instagram
i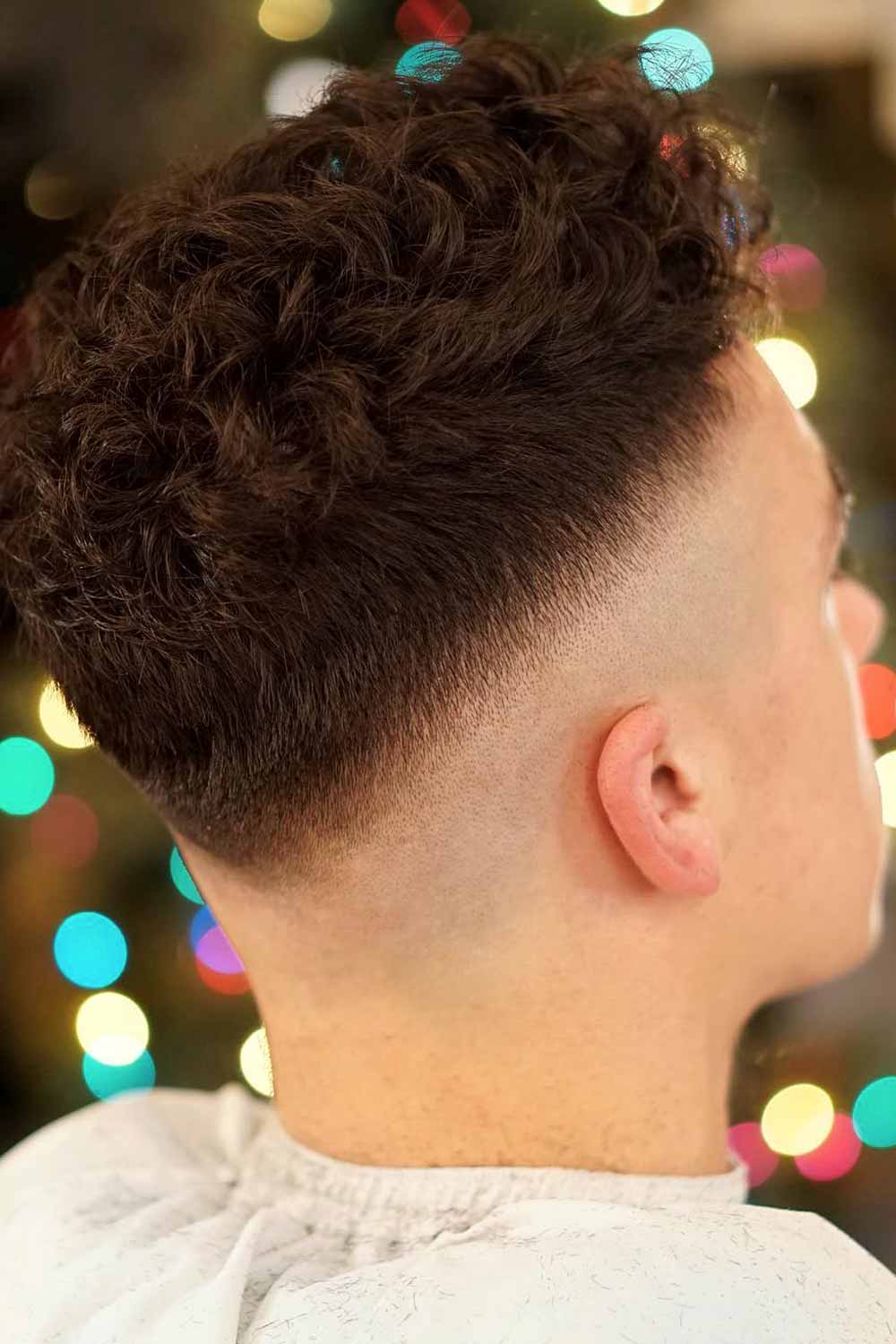 /
Taper With Design
Another great thing about a high taper fade is that it keeps your sides clean and provides much space for hair designs. So, in case you have some cool ideas in mind, you are welcome to bring them to life on your taper fade high sides. Just do not forget to touch up the design regularly so it remains perfectly outlined.
Source: @r.braid via Instagram
i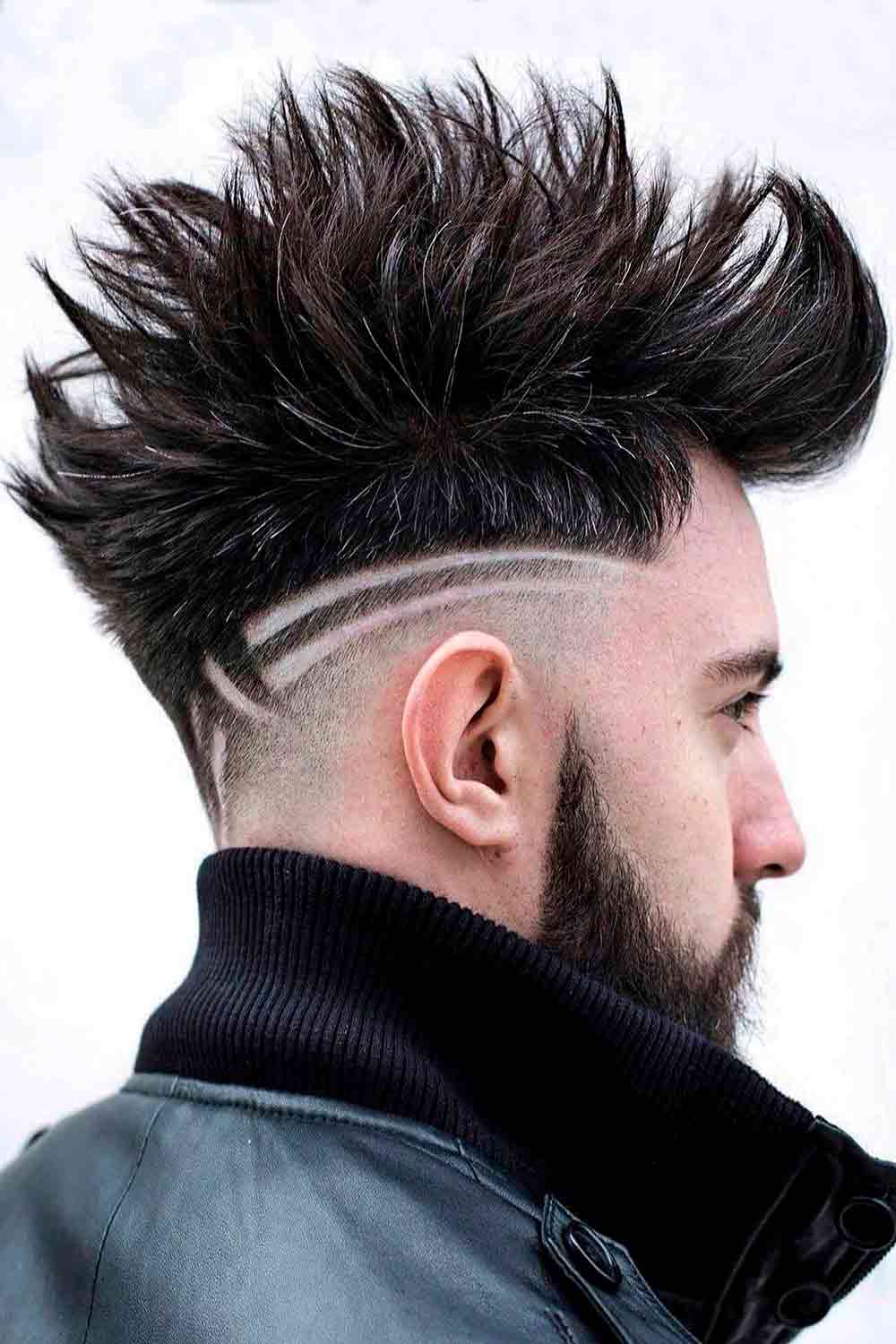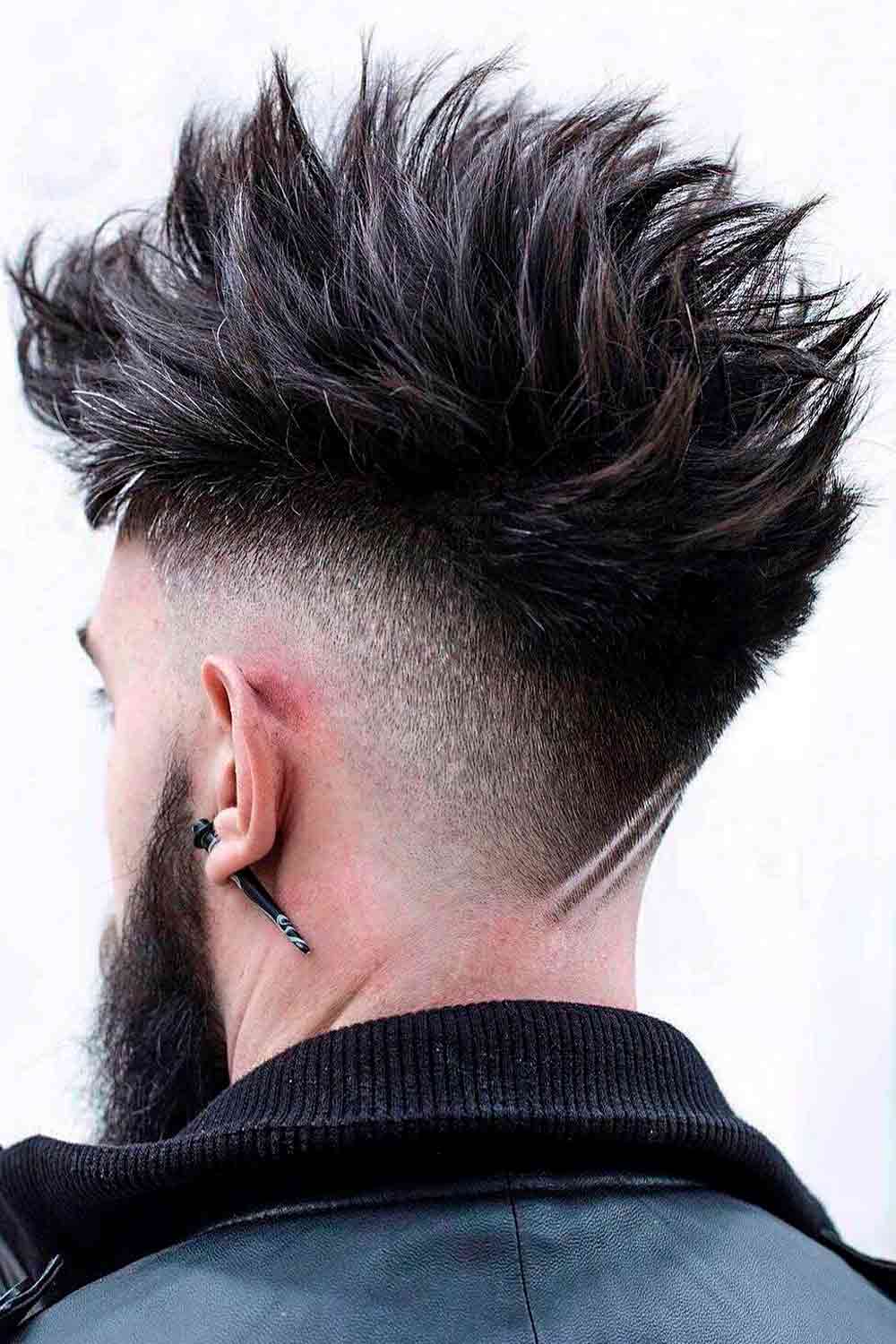 /
High Taper Long Hair
As we mentioned above, any hair length works just fine for a taper fade and a long hair taper is no exception. This can also be your way out if you are tired of the long locks and are not ready to say goodbye to them completely. Or you just want to draw even more attention to your pronounced top.
Source: @z_ramsey via Instagram
i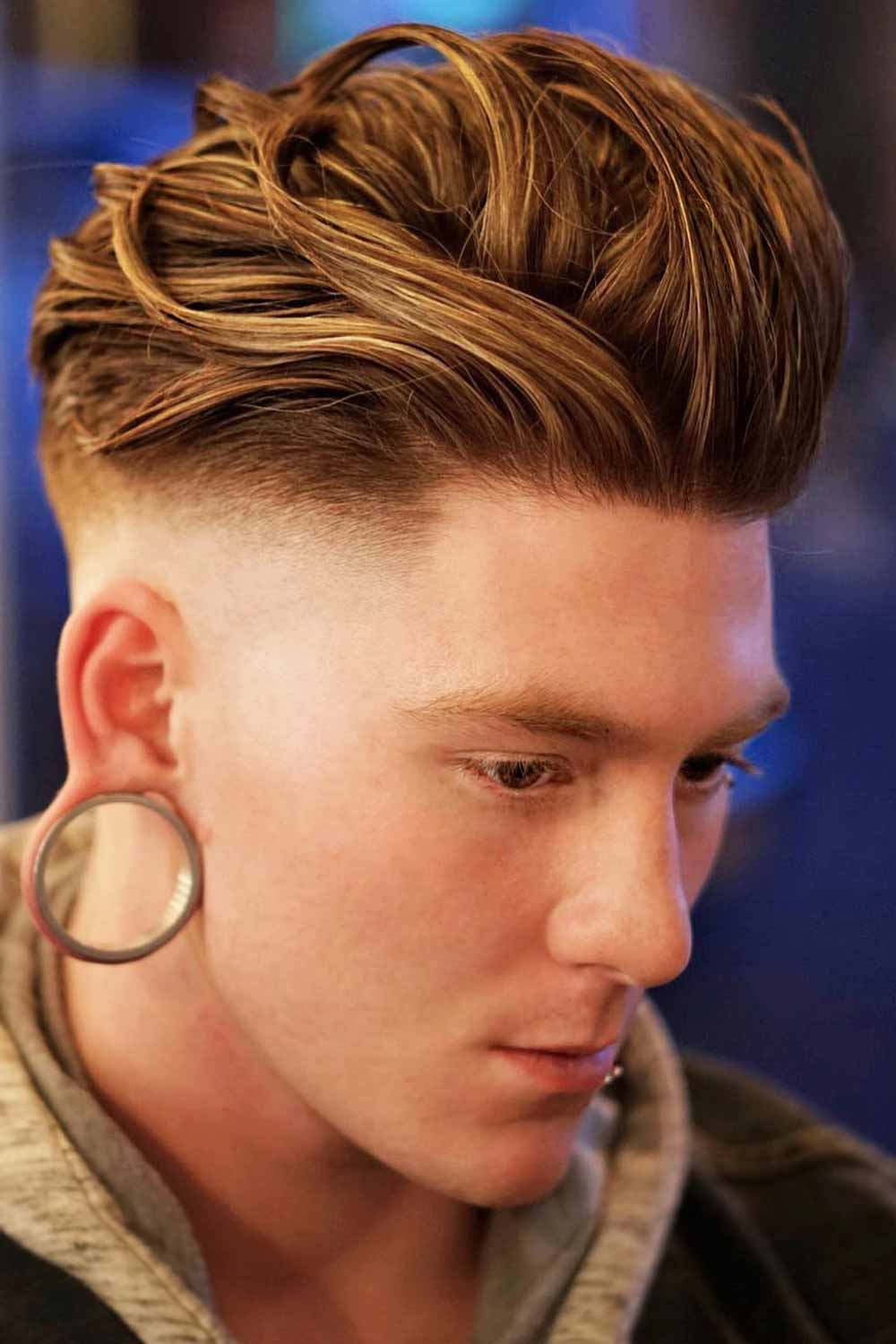 Source: @r.braid via Instagram
i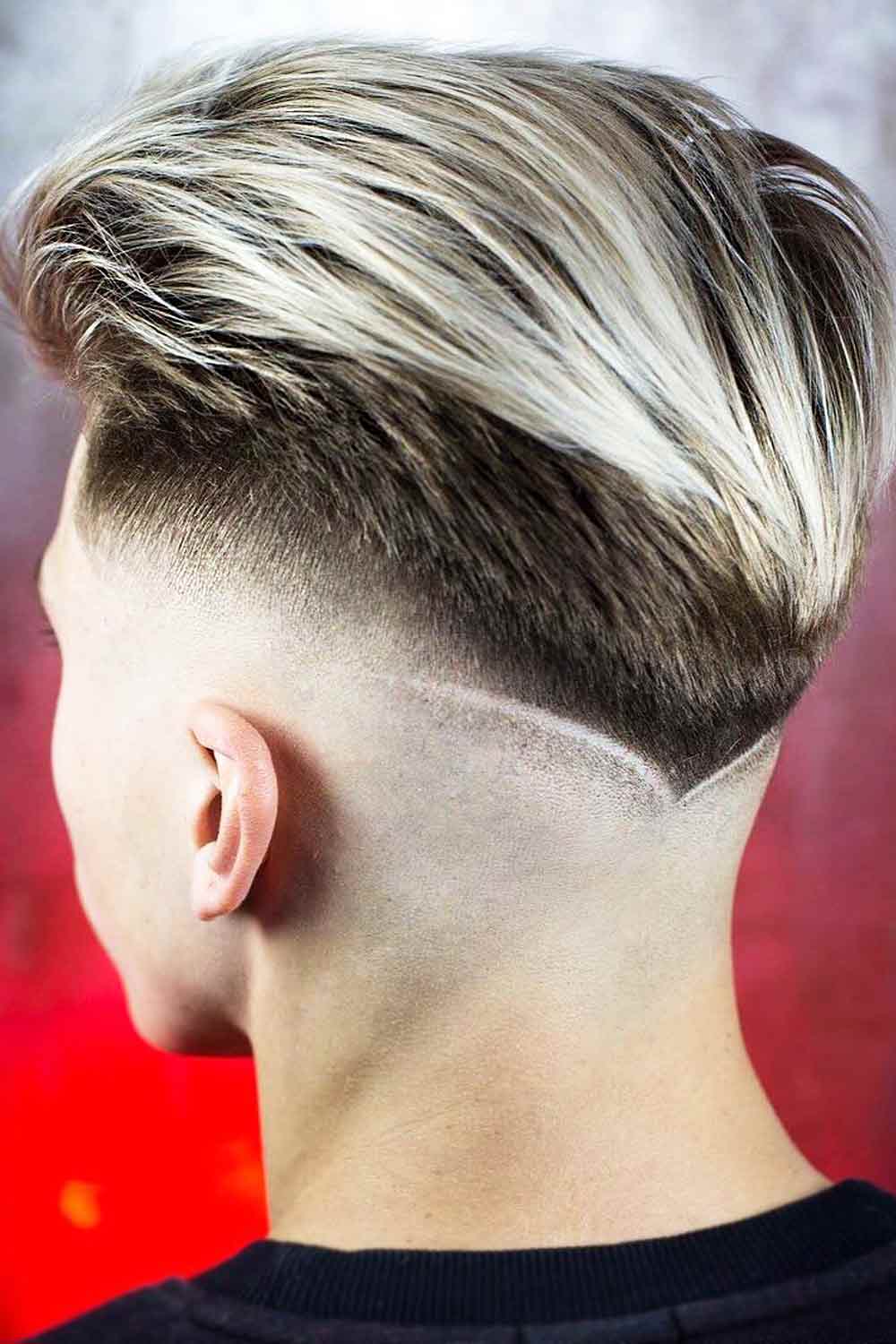 /
High Taper Comb Over
Are you getting ready for an important event and need your hair to look elegant and refined? No worries, we got your back. A taper fade comb over is your failsafe option. This style is so good that you can rock it literally anywhere, from a business meeting to a date night.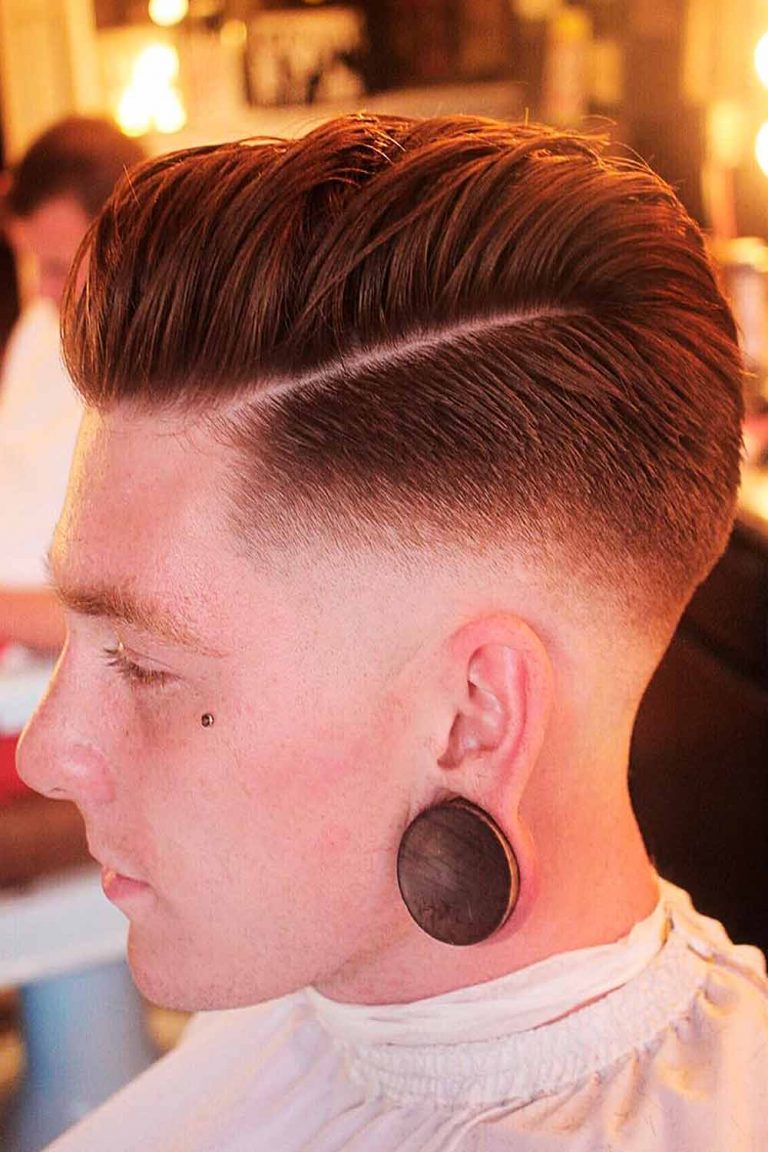 Source: @z_ramsey via Instagram
High Taper Waves
Teaming high taper with waves guarantees that your hair texture will be the center of attention. Plus, you get a very clean and neat look. Give your waves some extra emphasis with the help of a volumizing styling product and a blow dryer. You can rest assured that you will not be disappointed with the result.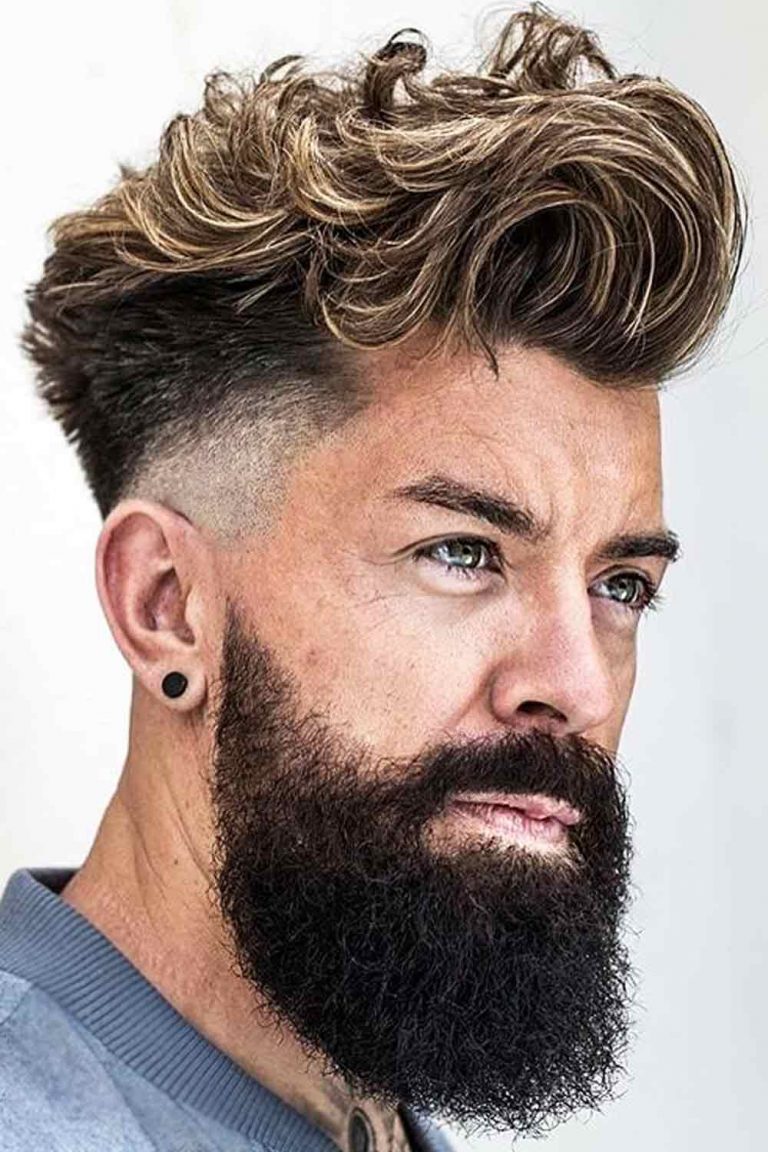 Source: @r.braid via Instagram
High Skin Taper
Looking for even more boldness in your haircut? Then a high bald taper is your way to go. Before venturing out for it, you should take into account that you will need to visit your barber for upkeeps pretty often. If you are not ready for such a commitment, you may want to think of some other hair looks.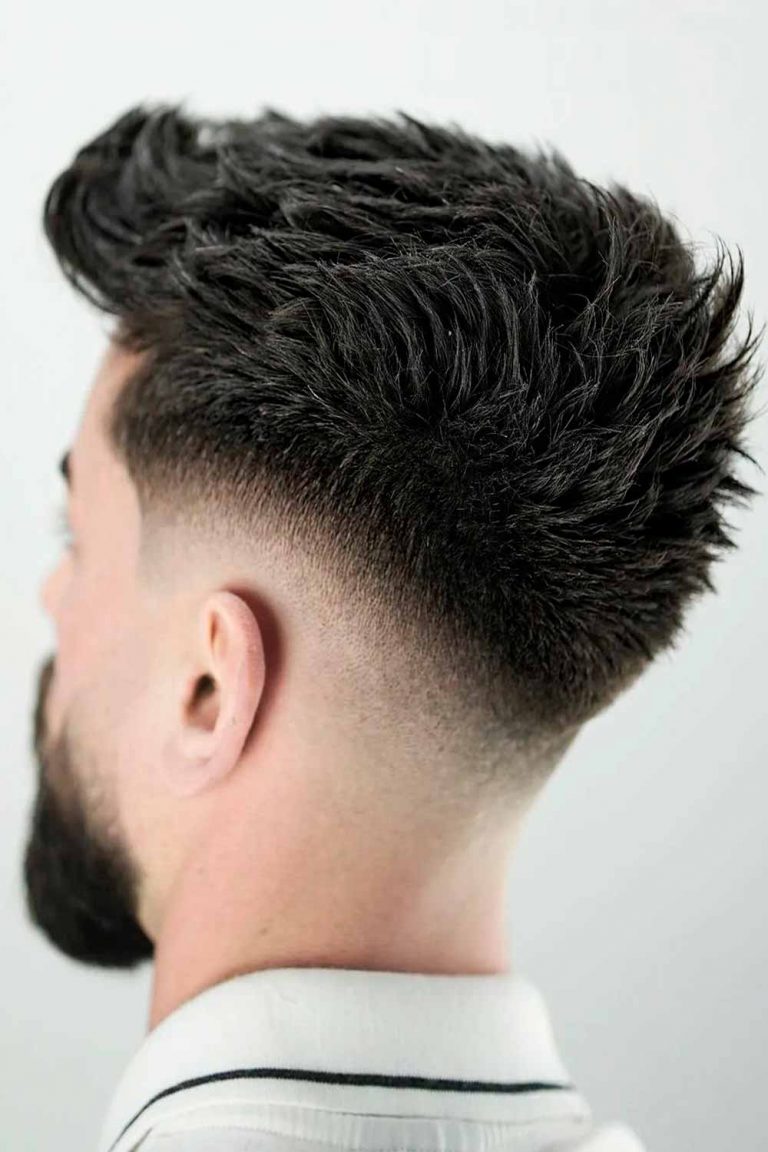 Source: @spukthebarber via Instagram
Middle Part Taper Fade
It seems that middle partings have made their way into every hairstyle, man or woman. And we cannot say that it bothers us. Instead, we are quite pleased that you can achieve such a trendy and impactful look with a single flip of the hair. Partner it with a high taper fade haircut and you will always be the center of attention wherever you go.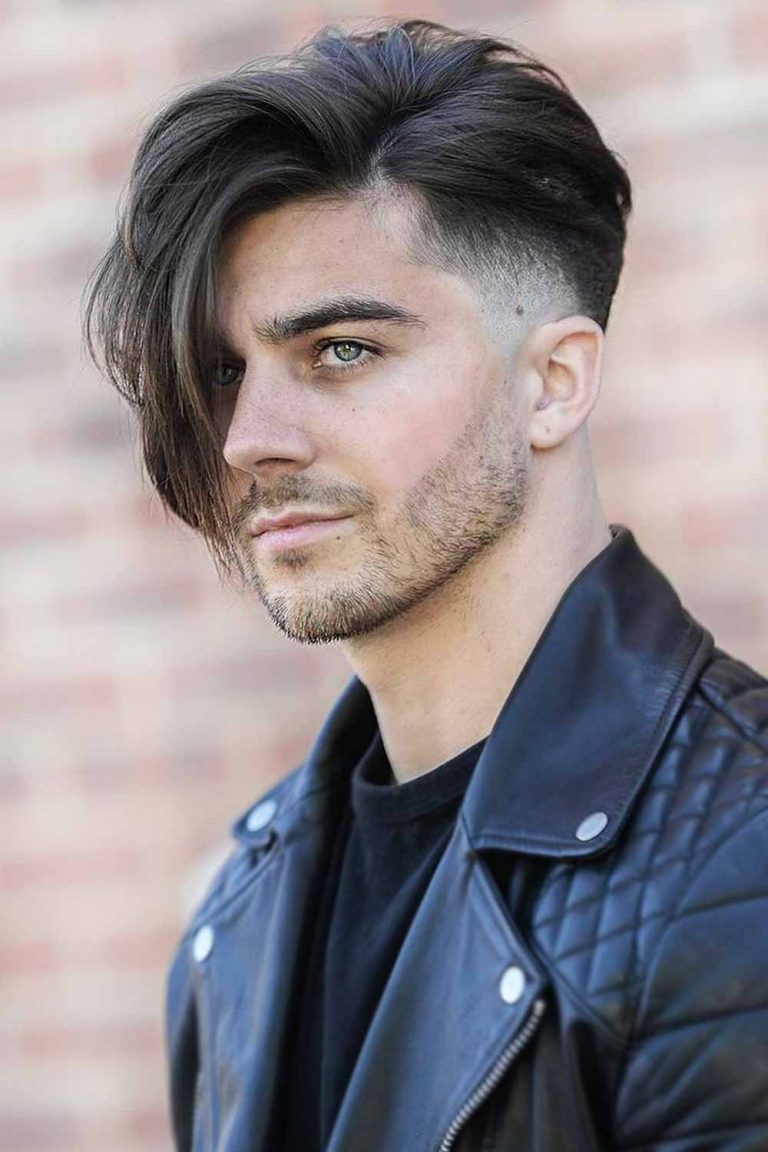 Source: @spukthebarber via Instagram
High Taper Edgar
Redefine an Edgar haircut accompanying it with a high taper. This hair look cannot be confused with anything else. So, if you decide to make it your signature, you can earn a reputation as a really fashion forward guy. A line up makes up a wonderful addition to it.
Source: @los_cut_it via Instagram
i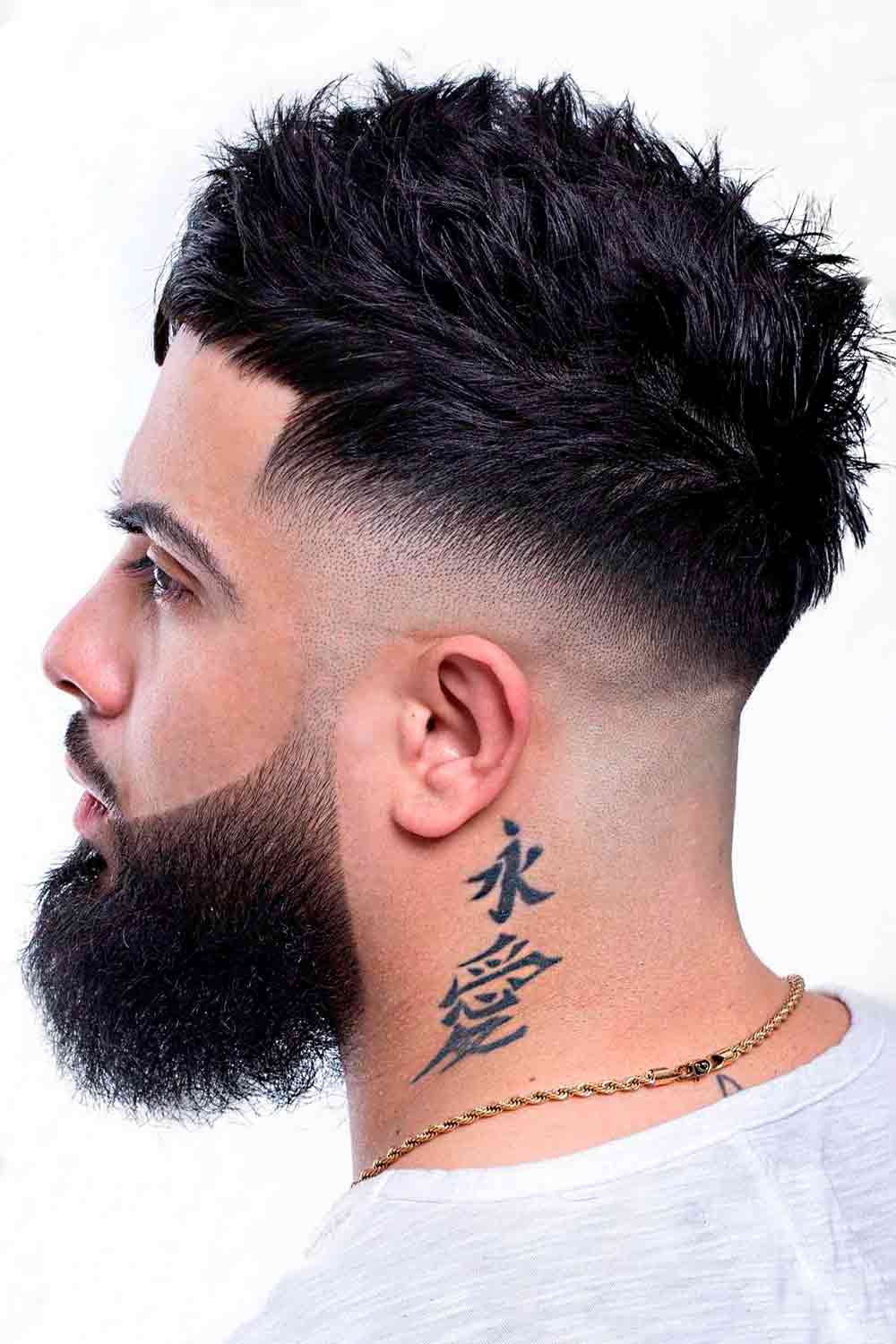 Source: @josiahthebarber via Instagram
i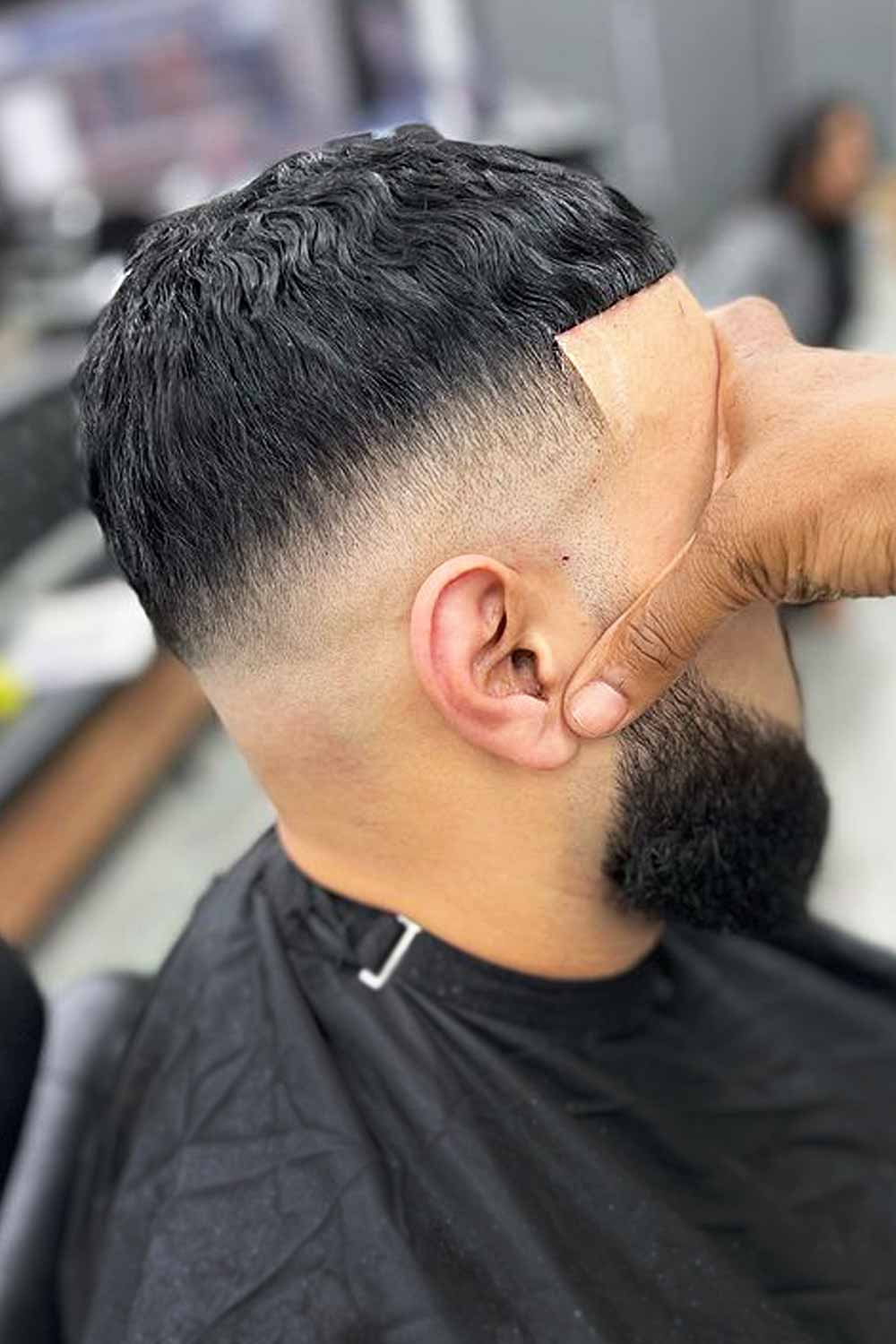 /
High Taper Fade Black Male Waves
Those who are working on their 360 waves know how exhausting it can be to maintain the look, especially on the sides. That is why Black men often resort to fading or tapering their hair on the sides, or both. On top of that, taper fade waves inevitably make you stand out in the crowd.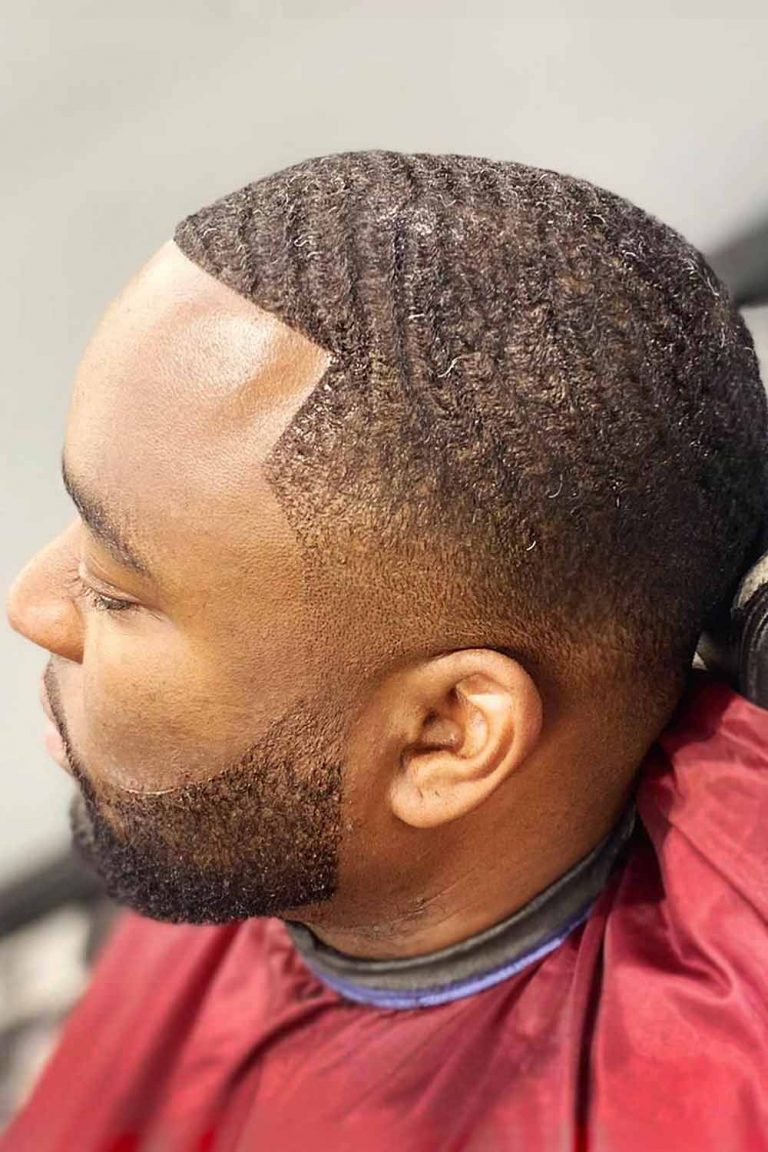 Source: @f4fade via Instagram
Faux Hawk High Taper Fade
It comes as no surprise that to achieve a faux hawk hairstyle, you need to trim your hair on the sides short. We suggest you get a high taper, which on the one hand, gives you the desired effect and on the other hand, looks strikingly good.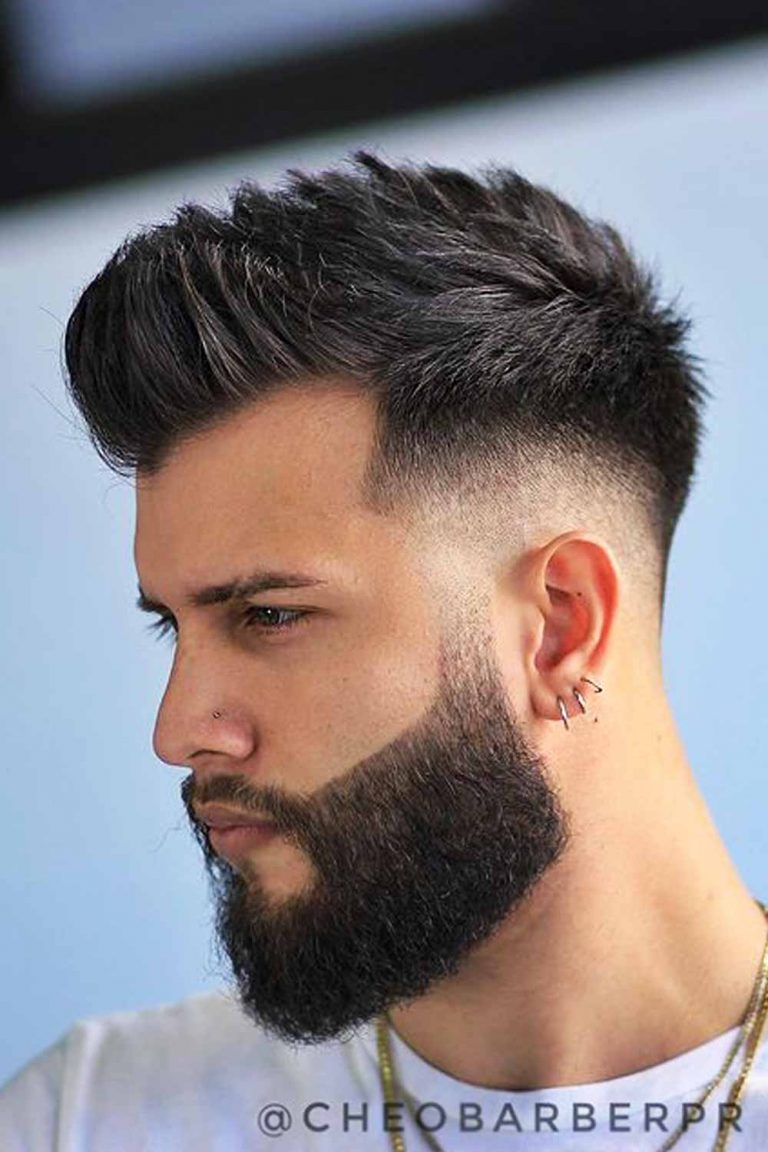 Source: @cheobarberpr via Instagram
High Drop Fade
There are actually plenty of big fade high taper variations. To give your typical fade an unusual touch, go for a high drop fade haircut. As the style turns out softer and more wearable, it fits any situation and looks good with your every outfit. The top can be styled to your liking.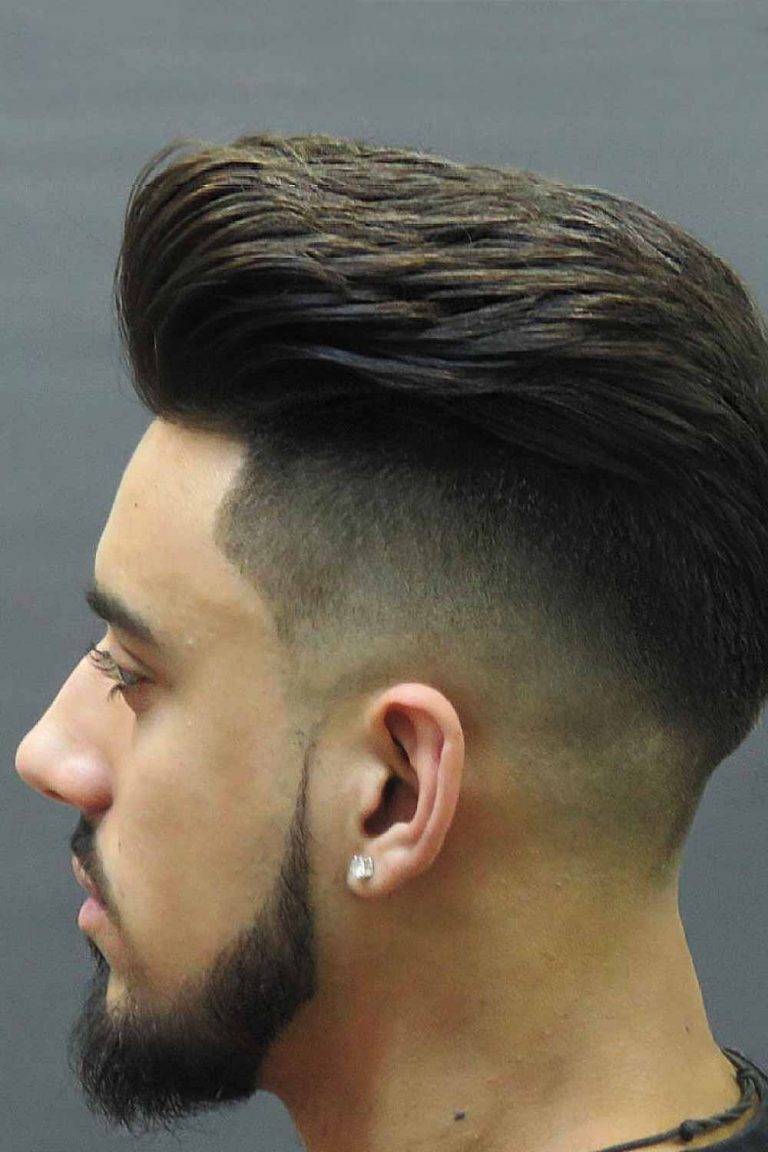 Source: @silvapeluquero via Instagram
High Taper Slick Back
What can be more polished than a high taper paired with a slicked back top? We do not know either. That is why whenever you need your hair to look its best, do not hesitate to get this coif. To keep your locks in place, you will need a hair paste or hair gel with a strong hold.
Source: @andrewdoeshair via Instagram
i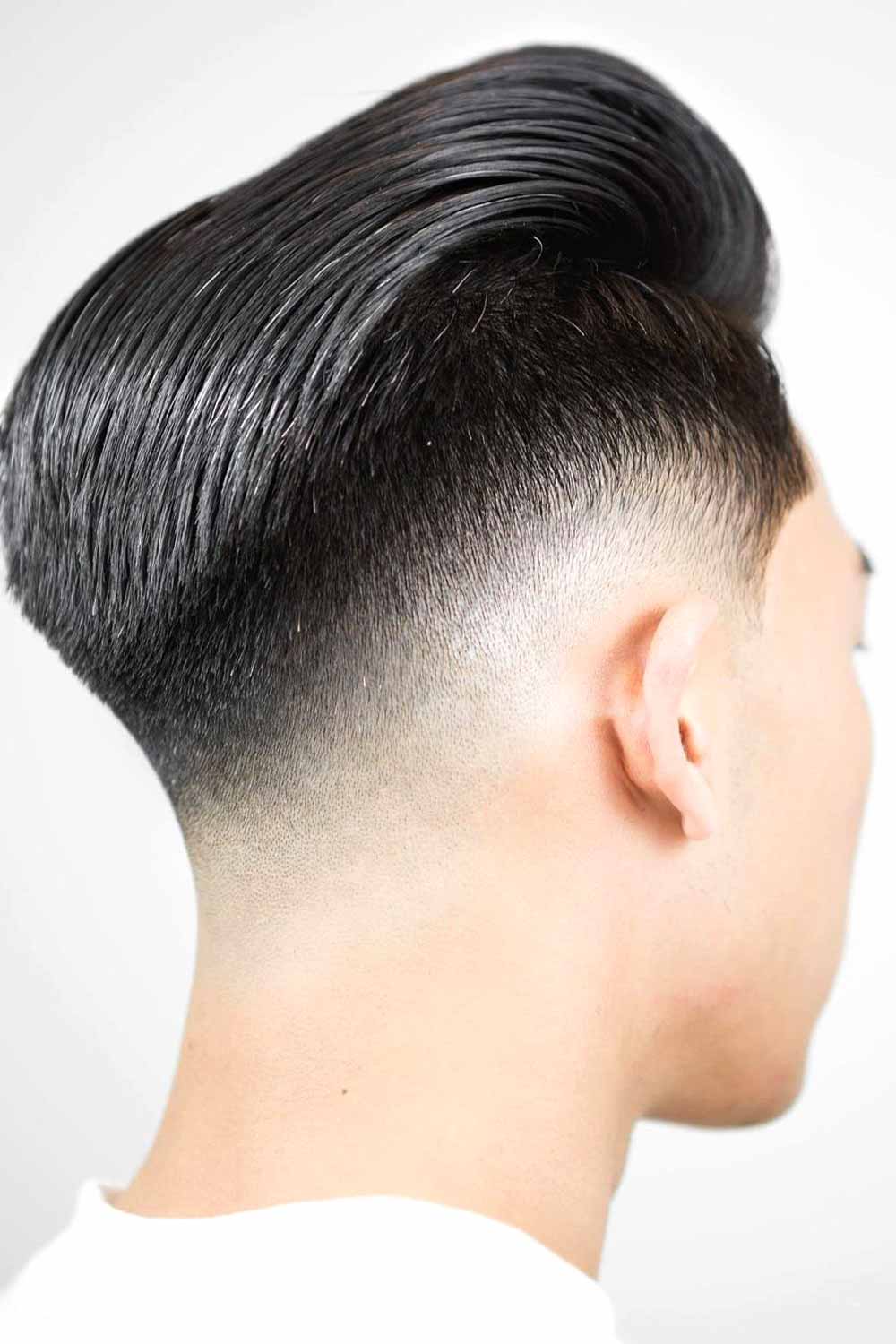 Source: @z_ramsey via Instagram
i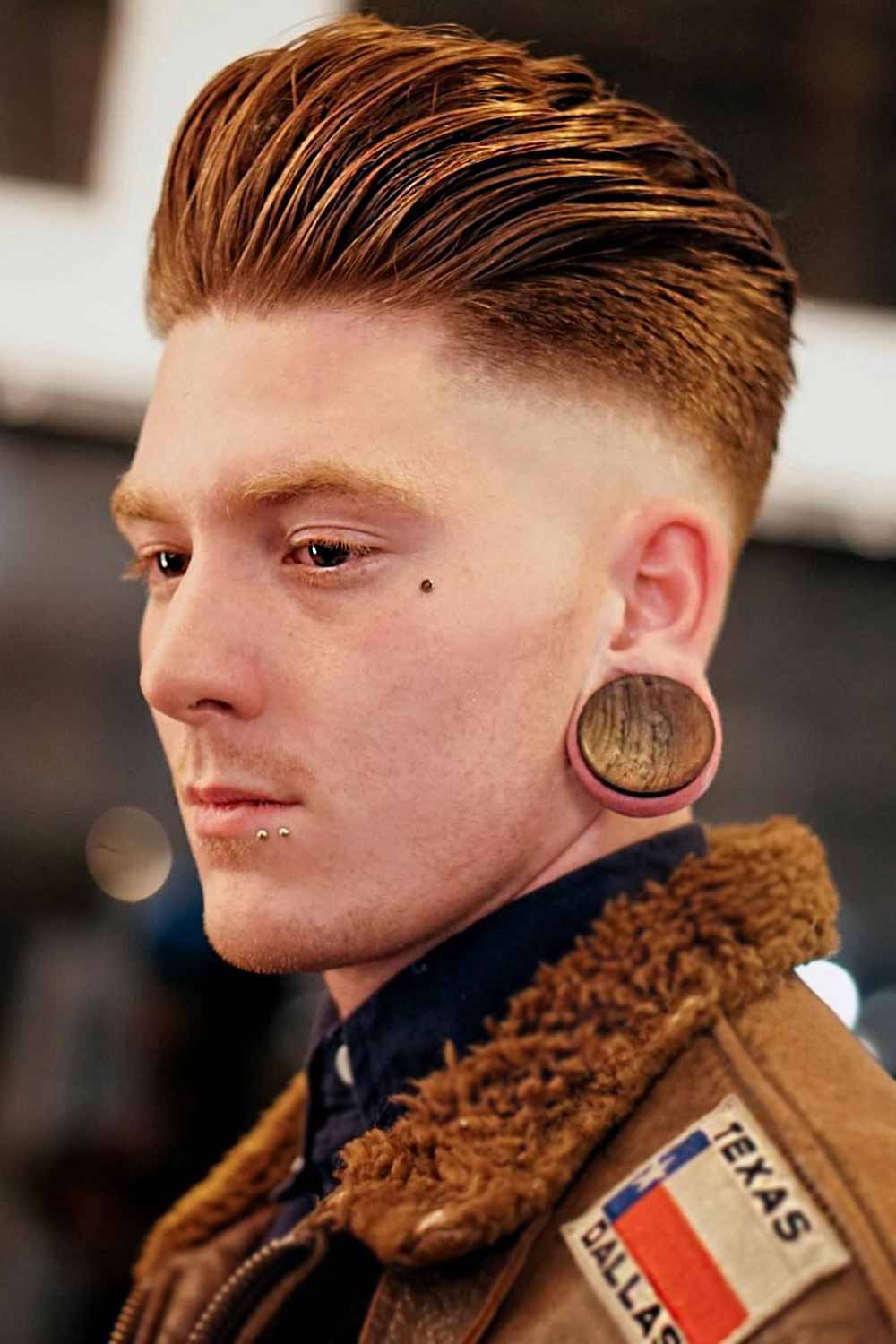 /
High Top High Taper Fade
A high top and a high fade are a match made in heaven. And even more so if it is a high fade taper. The look appears very clean on the sides, thus drawing the whole attention to the top. To finish it up, ad a line up along the front hairline.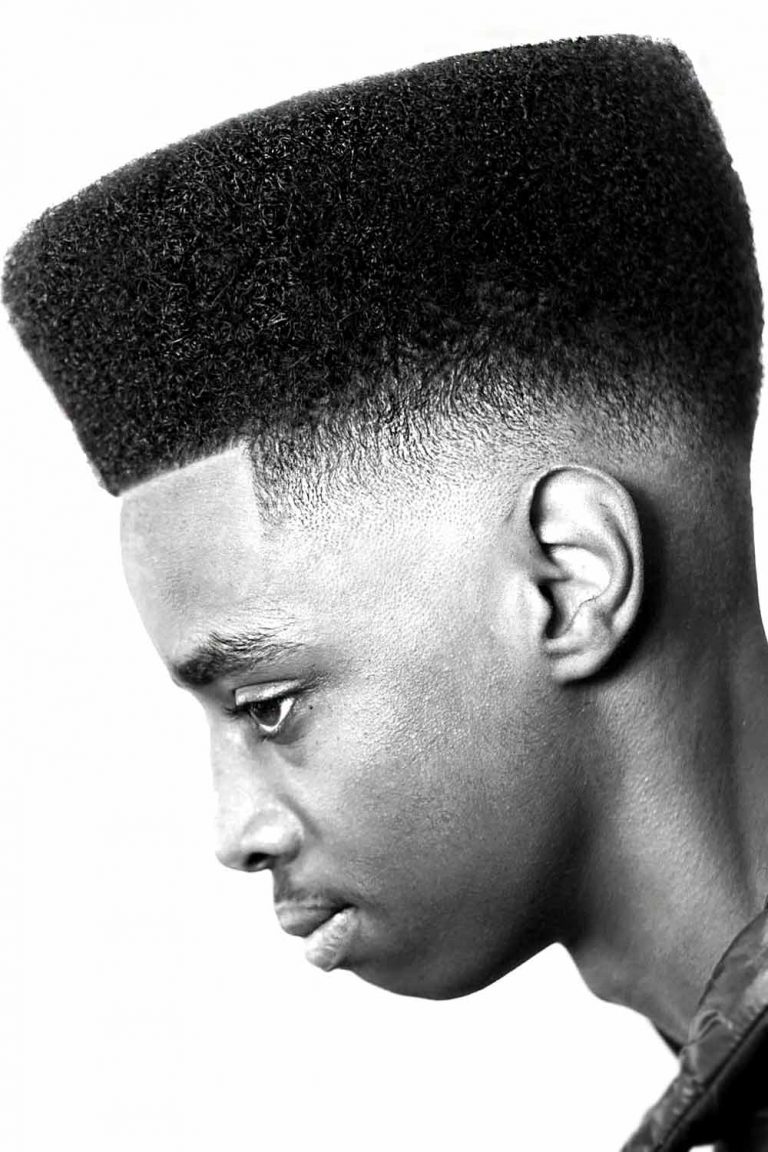 Source: @z_ramsey via Instagram
Quiff With A High Taper Fade
While a quiff haircut does not actually require any special accents, you cannot ruin it with a high taper for sure. Besides, it may be a vital solution if you find styling your hair rather challenging. And in this instance, it does not make a big difference if you combine a high taper with curly hair or straight.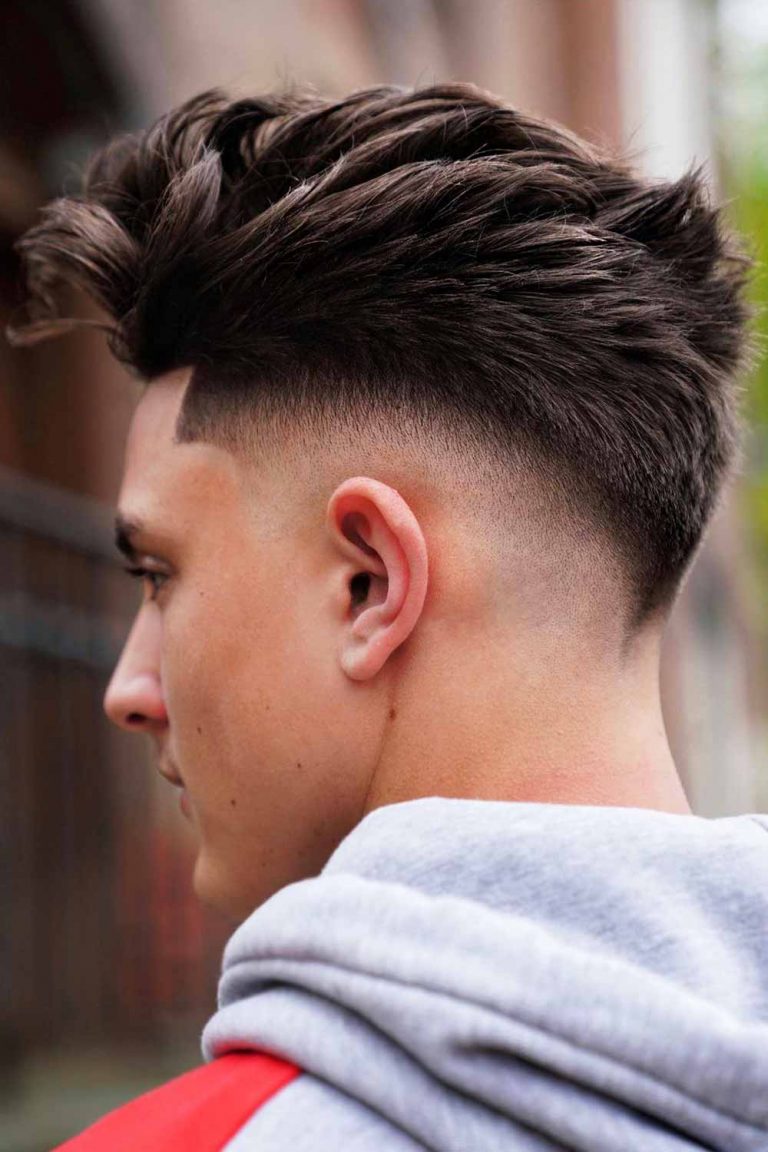 Source: @z_ramsey via Instagram
As you can tell, a high taper fade provides a great deal of versatility no matter what hair type you have. And we believe that our guide has succeeded in convincing you to elevate your current hair look with this trendy cut. Once you feel that you need more ideas, you can always find them here.
FAQs: High Taper Fade
What is a high taper fade?
A high taper fade is a haircut for men, where you trim the hair on the sides so that it changes progressively in length from around 2" near the top to almost bold at the bottom. It allows you to achieve a high contrast look and matches a wide variety of styles on top, which makes it so popular.
Is a high taper a skin fade?
A fade is a kind of a taper haircut but much shorter. It usually blends into the skin near the hairline. Yet, a skin fade reveals more skin than a regular fade. So, a high taper haircut is not the same as a skin fade.
What looks better taper or fade?
Both, a taper and a fade look awesome. It all depends on the impact you want to make with your haircut and what dress code it should fit. As such, a taper cut is more universal and can be sported in almost any situation, whereas a fade is suitable for a less formal ambiance.