Male models are as much popular nowadays as female. Though, it's not their attractive appearance that makes us admire them. Men models impress with their other talents and achievements. If you want to find out more about famous models among men, follow through here.
David Gandy
David Gandy surely has it all. In addition to an exquisite sense of style, this British male model is packed with a great bone structure and attractive facial features. Among other Gandy's spheres of interest are fashionable cars, charity and writing.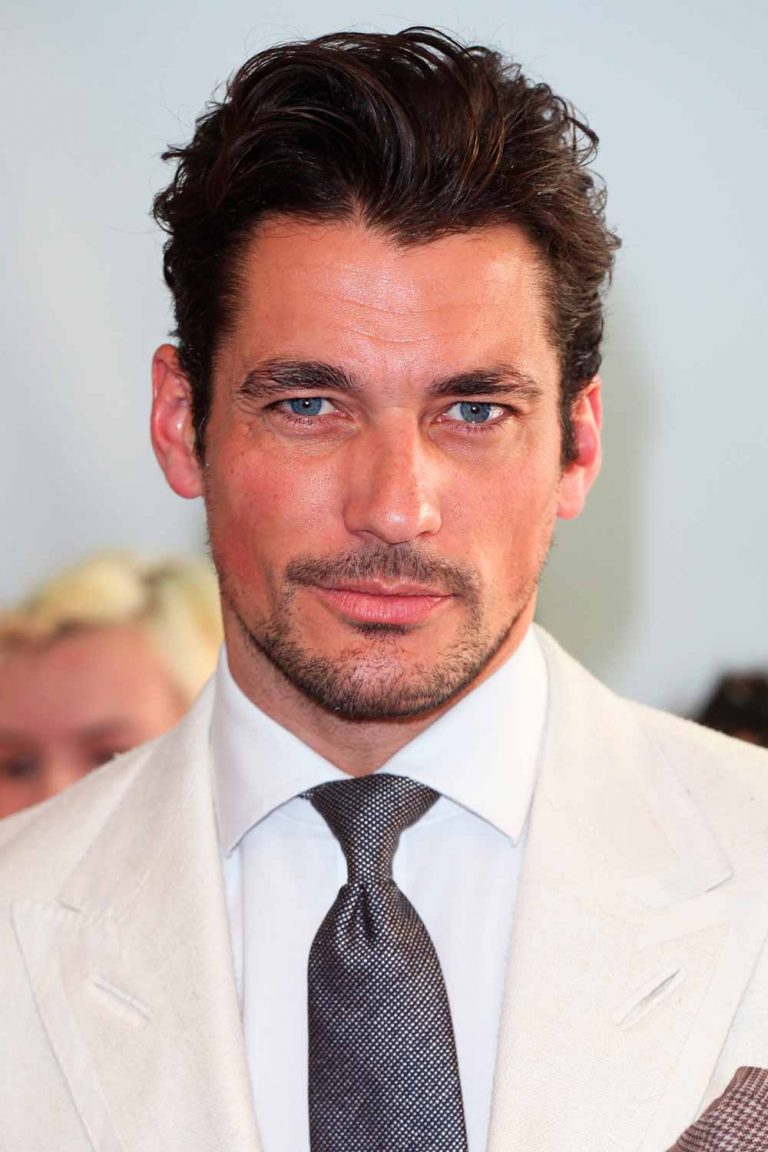 Featureflash Photo Agency/Shutterstock
Cameron Dallas
Cameron Dallas represents a new generation of boy models. In addition to modeling for such a renowned luxury fashion brands as Dolce & Gabbana, he shares with his 21 million fan base on Instagram what's going on in his daily life.
View this post on Instagram
Jon Kortajarena
Have you ever seen such a strong jawline and razor-sharp cheekbones as Jon Kortajarena's? He's considered one of the hottest men on the planet for good reason. There's basically no outfit that wouldn't look flattering on this godlike male model.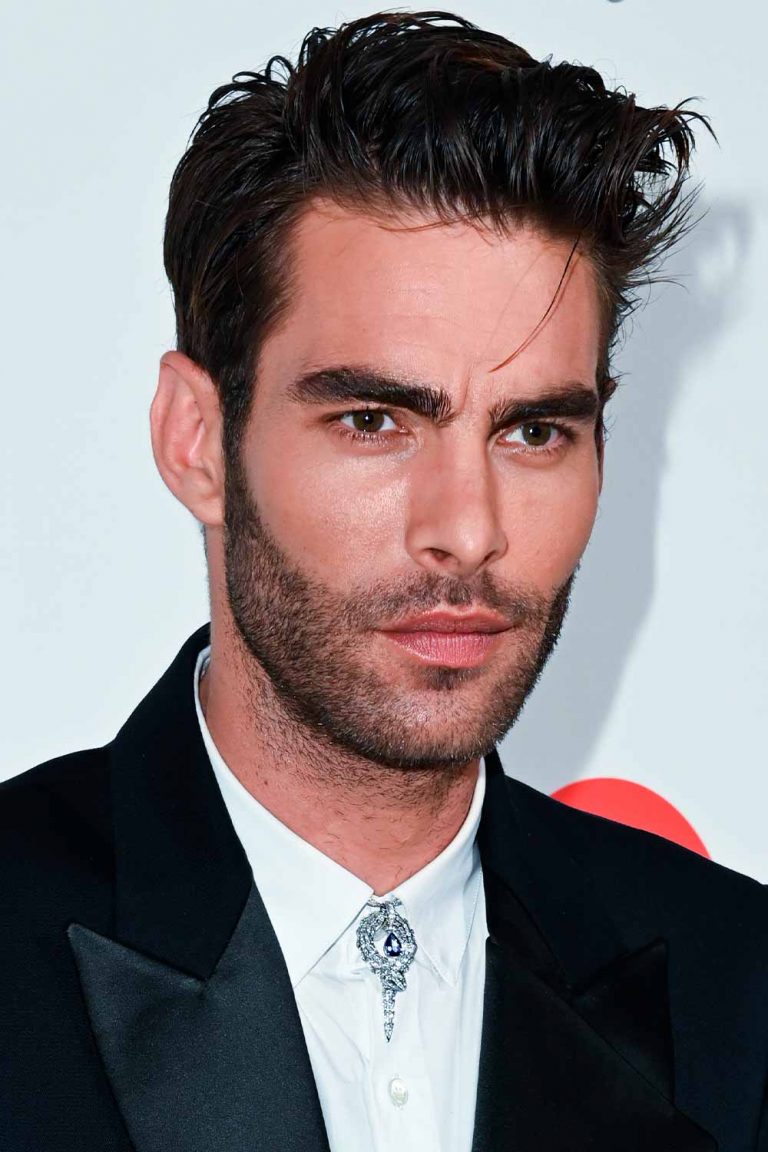 Silvia Elizabeth Pangaro/Shutterstock
Lucky Blue Smith
Lucky Blue Smith has gained a reputation of one of the most sexy men not only for his sky-blue eyes and enviable blond thatch but also for his athletic body and other attractive facial features. Despite his young age similar to many Russian teen models, he can already boast his quite rich life experience: 3 million followers on Instagram, modeling for greatest brands and even becoming a father.
View this post on Instagram
Matthew Noszka
Who could have guessed that a construction worker would become one of the most famous male models? Matthew Noszka with his awesome bone structure and sharp cheekbones is bound to walk down the runways, not scaffolding. And we're happy that now he's in the right place.
View this post on Instagram
Neels Visser
Here's another American blonde male model with a breathtaking career who may be easily confused for a Russian male model because of his hair color. As such, his out-of-this-world appearance has earned Neels Visser an army of Instagram followers and many successful catwalks for high profile brands.
View this post on Instagram
Johannes Huebl
If you don't recognize the name of this male face model, then you should definitely have heard of his gorgeous wife, Olivia Palermo. And such an attractive woman with a refined taste can't make the wrong choice. Being among the hottest models on the planet, we can only imagine how beautiful their babies will be.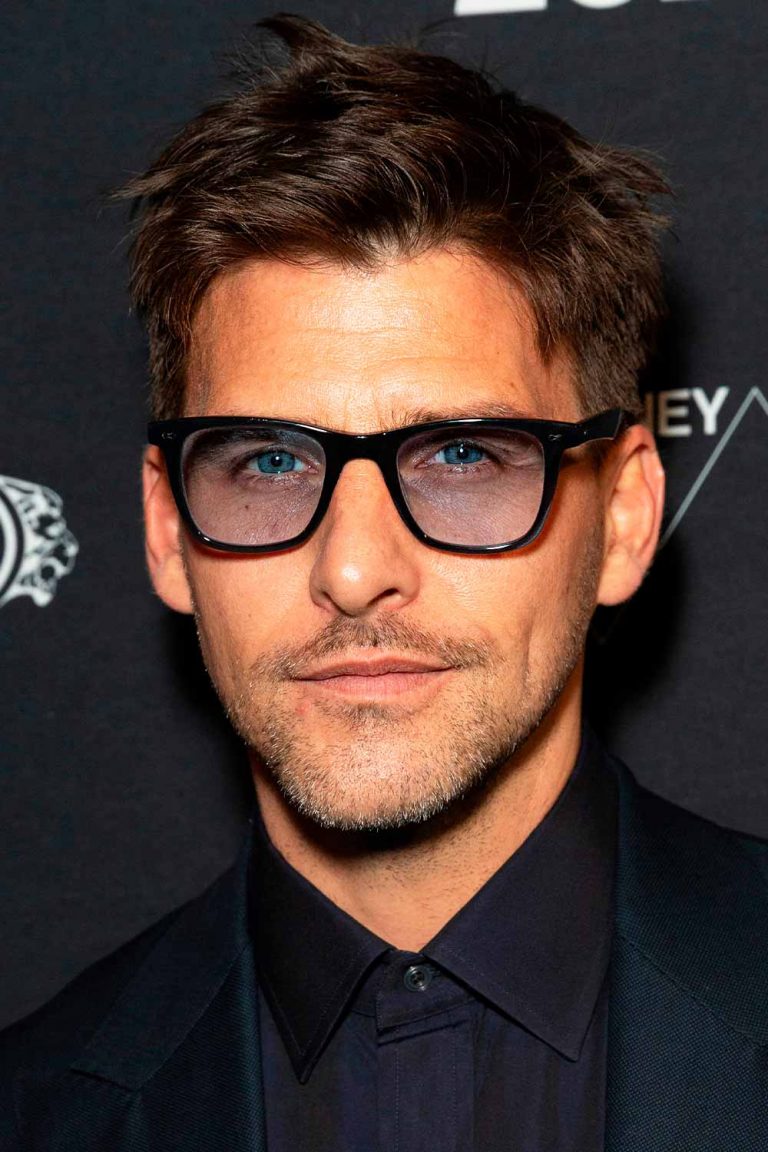 lev radin/Shutterstock
Luka Sabbat
Even the most sexy black men look up to Luka Sabbat, as this handsome specimen of the world of male models truly inspires with his achievements at such a young age. One of the street style trendsetters, leading role in the American TV show and a million followers on Instagram are to name a few. Besides, there are hardly any male models with longhair, let alone such ample Afro braids as Luka flaunts.
View this post on Instagram
Tyson Beckford
Being one of the most recognized black male models, Tyson Beckford has successfully switched his brilliant man model career to TV shows hosting and acting. And we obviously enjoy watching him on the screen as much as we did on runways.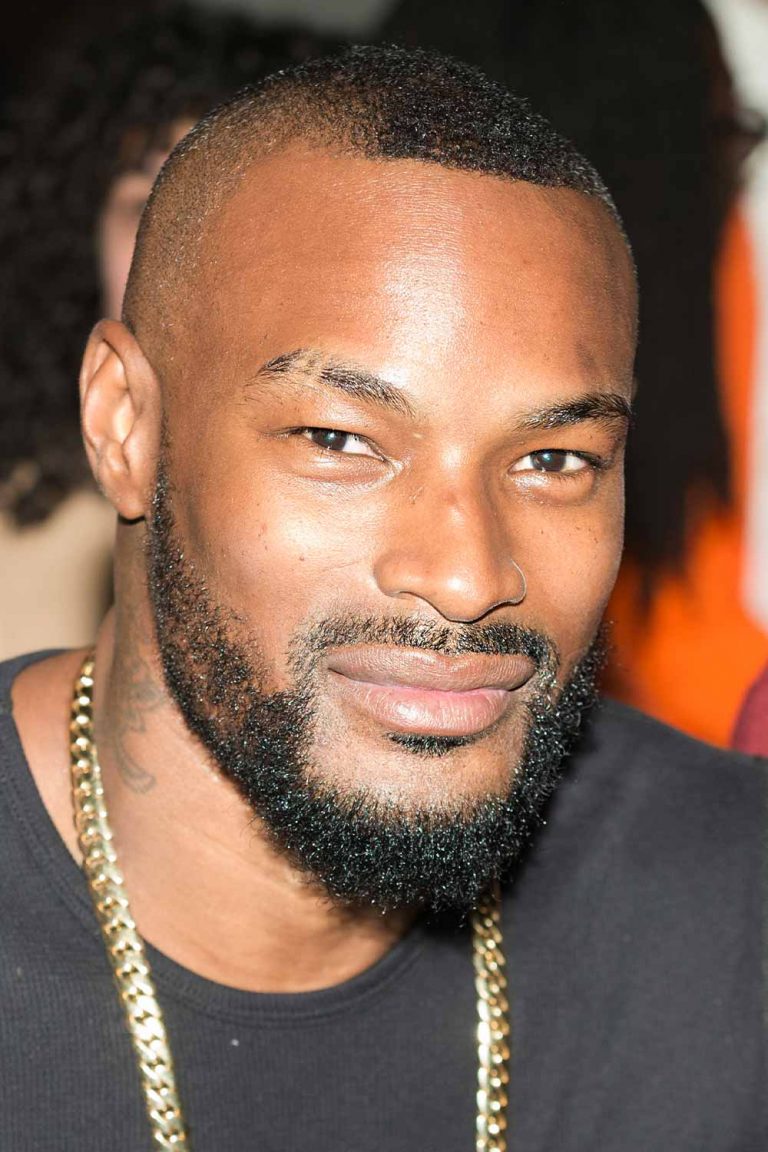 lev radin/Shutterstock
Isaac Carew
When Isaac Carew throws a party, you're sure not to be hungry. In addition to a male models career, he mastered the cooking art. And now we can not only enjoy his well-structured body but also participate in its maintenance, as all his meals are both delicious and healthy.
View this post on Instagram
Reece King
Reece King proves that to become one of the hottest Instagram models, frequent appearances aren't a must. This hot guy has already managed to star in quite a few campaigns for big-name fashion brands.
View this post on Instagram
Oliver Cheshire
Oliver Cheshire has a very talkative last name. Just like the namesake character in Alice in Wonderland, Oliver refuses to let you look away with his charming smile and sly eyes. His prominent cheekbones also contribute to the attractiveness of this hot man emphasizing his vigor and manliness.
View this post on Instagram
Channing Tatum
You may not know that, but Channing Tatum had a very successful modeling career. Not that he does not model now. But these days, he takes part in different fashion shows and campaigns more like an actor than a model. Nevertheless, he is still considered one of the hottest guy models worldwide.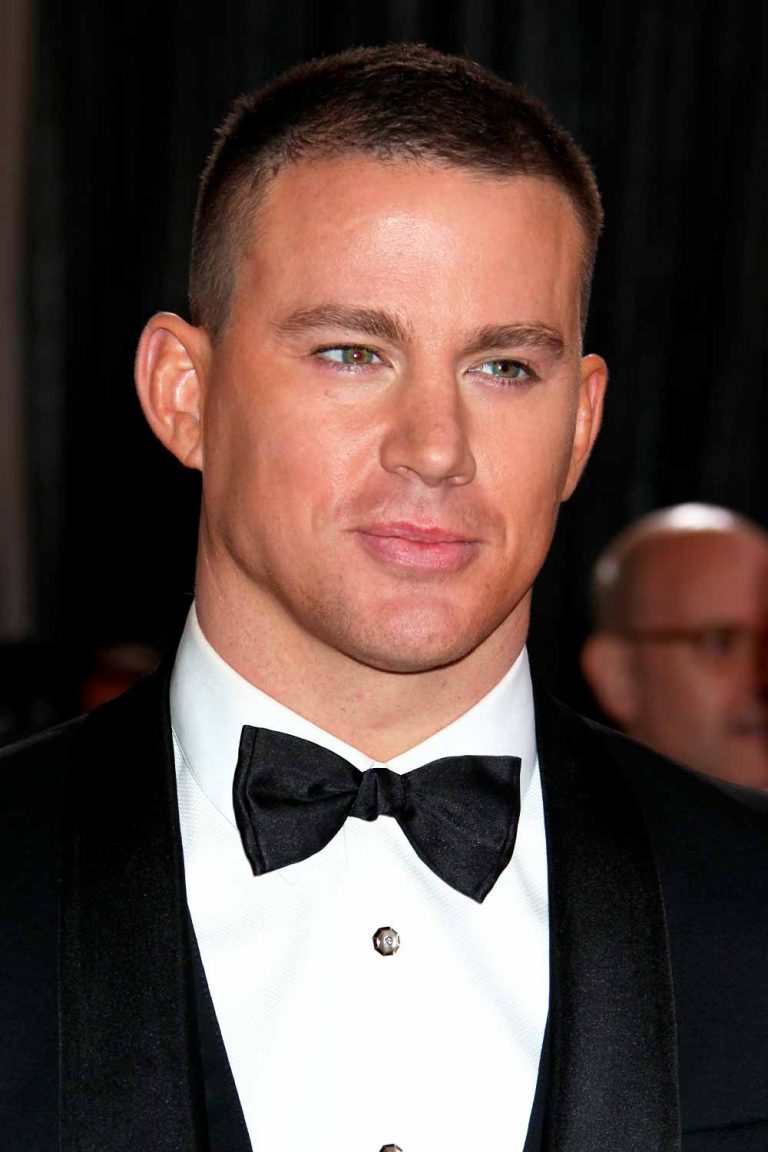 Kathy Hutchins/Shutterstock
Noah Mills
Noah Mills succeeded not only in modeling but in acting as well. Beginning his career in 2001, he first took part in a fashion show in 2004, modeling for Saint Laurent and Gucci. You could have seen him in numerous campaigns, such as Dolce & Gabbana, Tommy Hilfiger and Michael Kors, or on screen in the Winter Soldier or Sex and the City 2.
View this post on Instagram
Adam Senn
Adam Senn is a popular French male model known for his long term cooperation with Dolce & Gabbana. Apart from being among the top hot men 2022, he is also a quite sought after actor. Senn's best projects include Law & Order: Special Victims Unit and Hit the Floor.
View this post on Instagram
Sean O'Pry
Although Sean O'Pry is a particularly handsome man, he does not seem to brag about it. This humbleness makes him even more attractive. In spite of having a very photogenic appearance with ocean blue eyes and thick brows, Sean does not promote himself aggressively unlike other male models.
View this post on Instagram
Armando Cabral
Cameras love Armando Cabral's handsomeness and many popular brands take advantage of it, often engaging him in their campaigns. However, his appearance is not the only thing that makes him so alluring. Armando has his own footwear brand, which the model infuses with his exquisite style and edginess.
View this post on Instagram
Richard Biedul
Richard Biedul is a very talented and many-sided person. You may spot him on runways and in many campaigns. However, he also likes to style and write about male clothing. Besides, Richard is considered one of the most stylish people thanks to his tasteful outfits.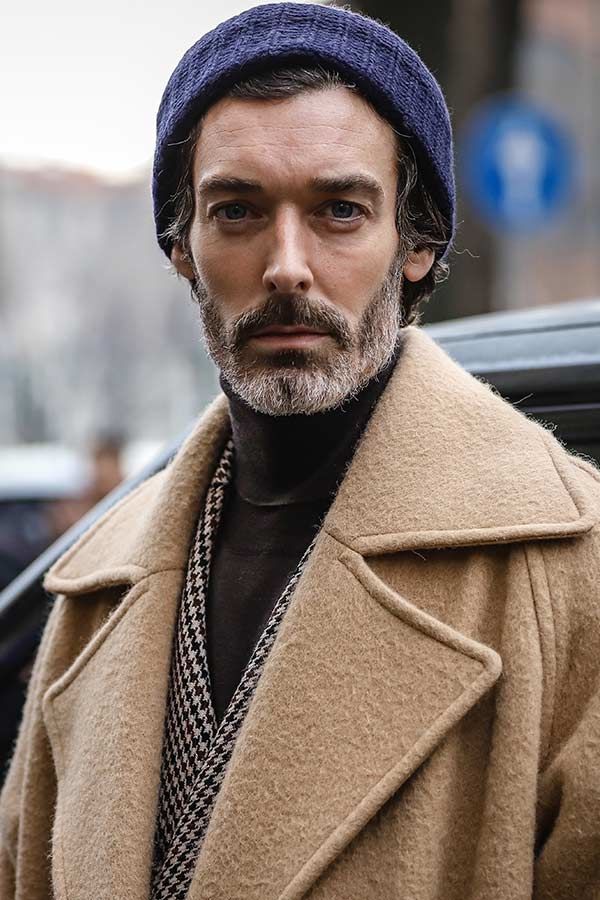 Source: Mauro Del Signore/Shutterstock
Eric Rutherford
Although Eric Rutherford falls under the category of a bit older male models, he surely keeps up with the modern male fashion and oftentimes can easily outmatch men models of any age group, from teen male models to more mature ones. Even his silver fox thatch arouses admiration, not to mention his sharp cheekbones and disarming smile.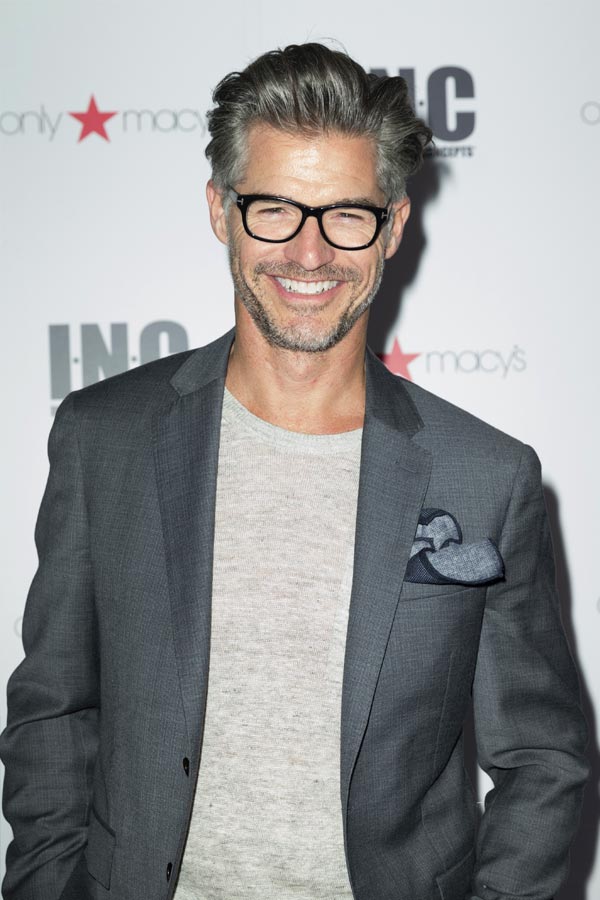 lev radin/Shutterstock
Jack Guinness
Jack Guinness is one of those famous males who fascinate not only with a nice-looking appearance but also with a sharp mind and interesting personality. Apart from working with the top fashion brands, this sexy man has helped to popularize his iconic beard style.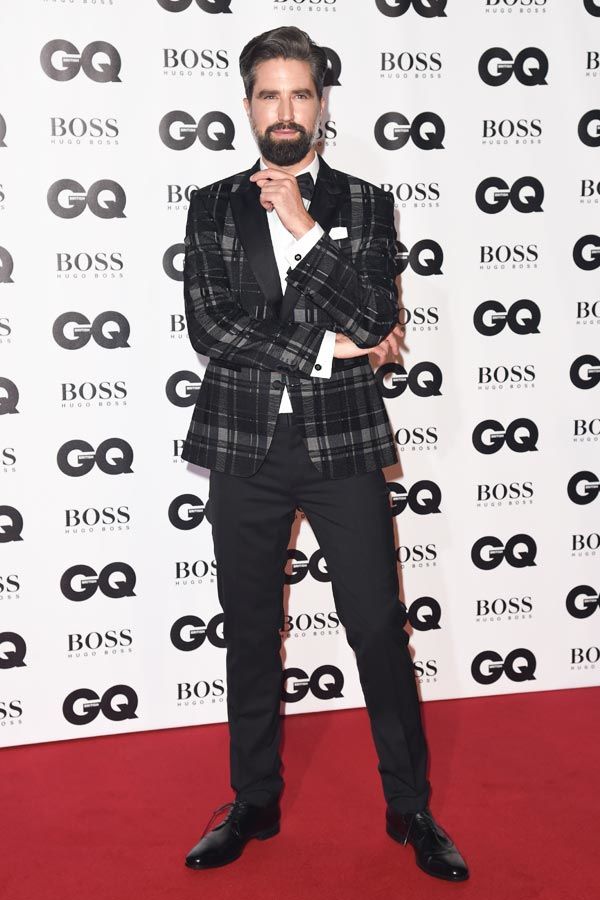 Featureflash Photo Agency/Shutterstock
Alex Lundqvist
Although the peak of his career is accounted for the 90s, today Alex Lundqvist is still considered one of the top men in the world. He's been a male model face for Versace, Hugo Boss, Lagerfeld and Guess, which makes up quite an impressive experience.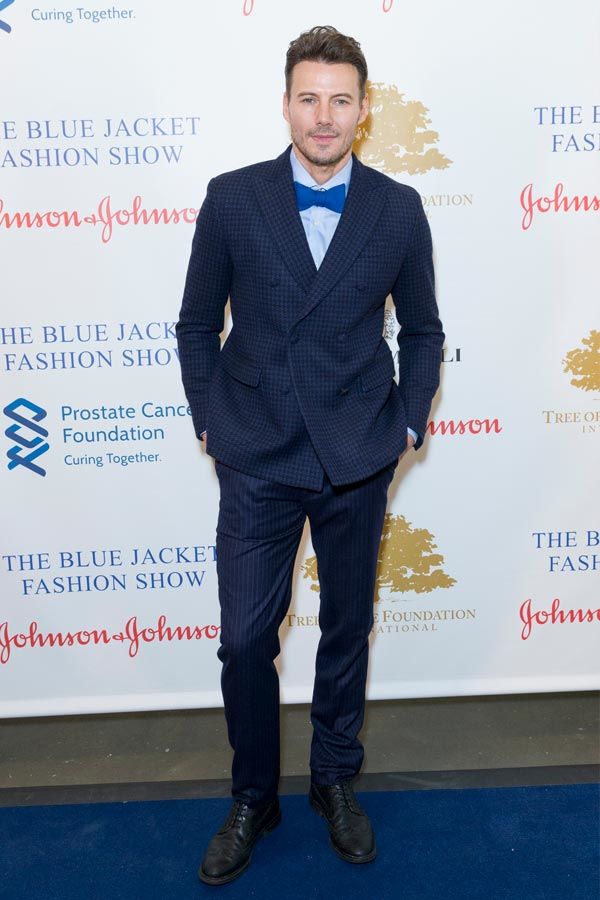 lev radin/Shutterstock
Alton Mason
This young male model has managed to accomplish quite a lot in his business. Alton Mason started his modeling career at the show of Kanye West as on one of the most sexy teen models. Though, the real recognition came to him with the Gucci's show a bit later, which was followed up by Louis Vuitton, Valentino, Fenty x Puma and Chanel.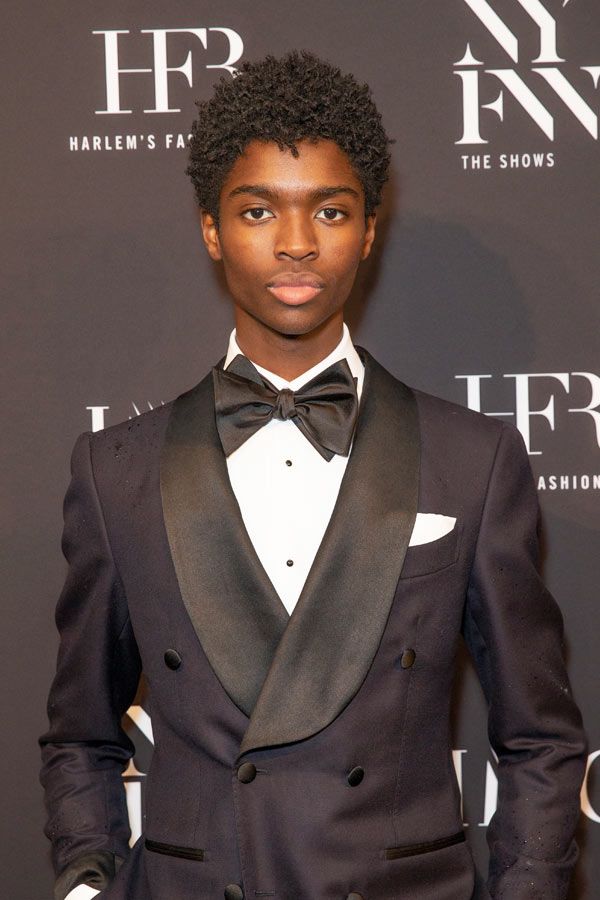 lev radin/Shutterstock
Godfrey Gao
Godfrey Gao made a real breakthrough when he became the first Asian male model that fronted the menswear campaign of Louis Vuitton in 2011. However, it seems like acting carries him away more, because Godfrey left the ranks of Asian male models and now is known for starring in Chinese movies and TV shows.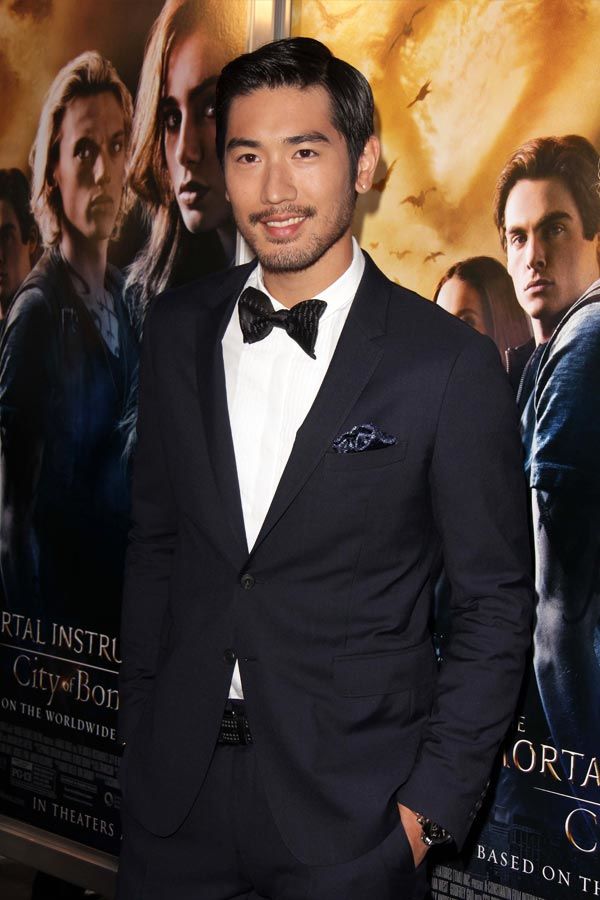 Kathy Hutchins/Shutterstock
Presley Gerber
There aren't many blonde male models out there, especially such hot as Presley Gerber. He was meant to become one of the top male models, as such a startling modeling career is in his genes. Being the son of Cindy Crawford, Parsley has already modeled for several top fashion brands.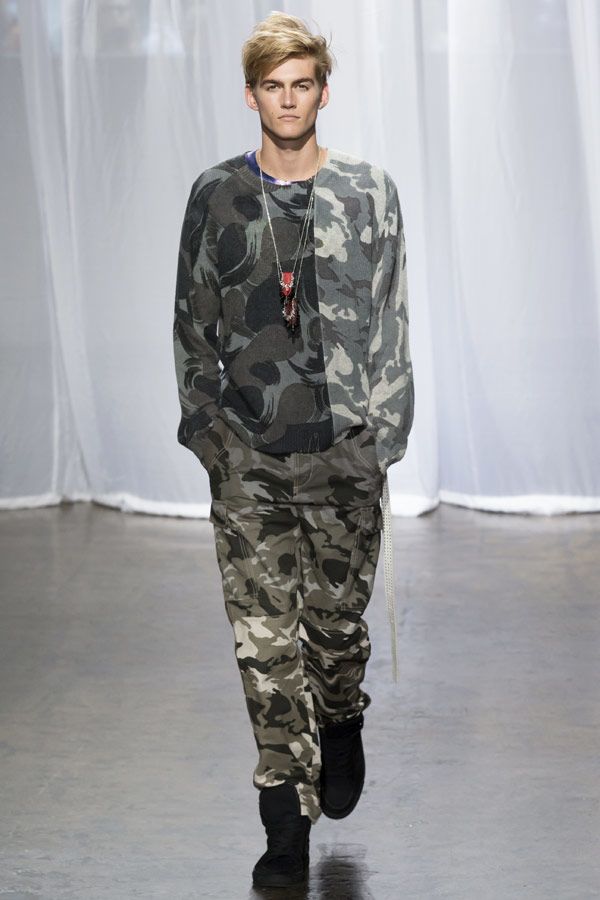 Ovidiu Hrubaru/Shutterstock
Anwar Hadid
Anwar Hadid was also supposed to become one of the most sexy male models. Both of his older sisters, Gigi and Bella, paved him the way for success, and luckily, he jumped at the chance.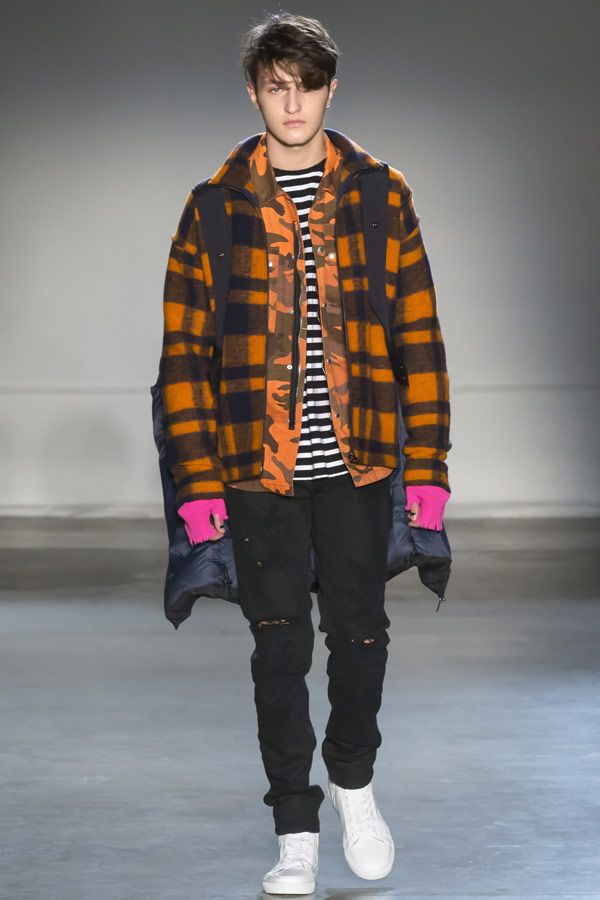 Ovidiu Hrubaru/Shutterstock
Jordan Barrett
For a male model long hair is quite rare. Because it is often affected by many harmful manipulations to get ready for a show, keeping it beautiful and healthy is a real challenge. However, Jordan Barrett handles it with ease.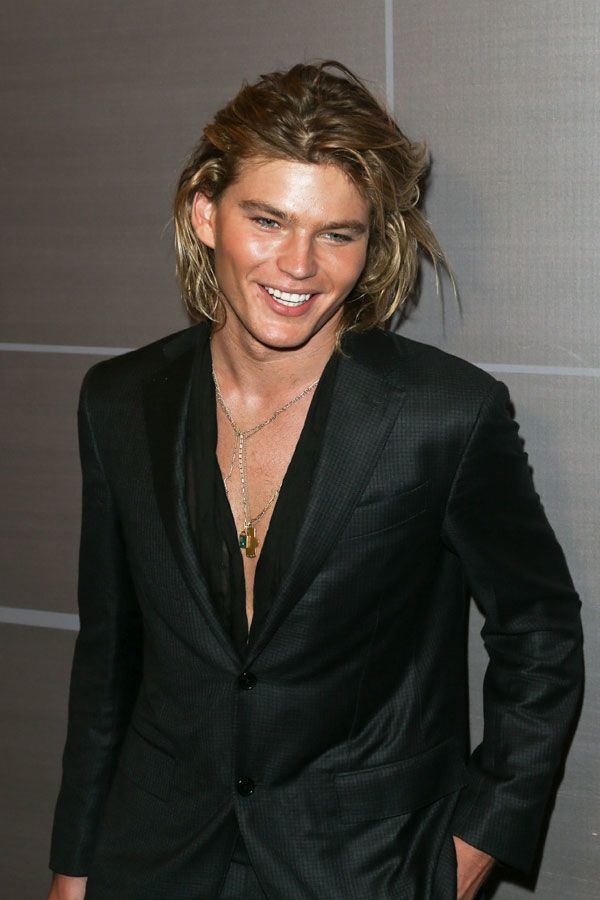 Debby Wong /Shutterstock
It's hard to remain indifferent when it comes to super male models. We admire them not only because of an attractive and groomed appearance but also because of who they are behind the scenes. And, we hope we managed to convince you that there is much more in them than just a cute face and a sexy body.
FAQs
Who is the #1 male model?
David Gandy is the number one on almost every hot male models list and no wonder. He rose to fame literally in one night when he won a contest on TV in 2001. As soon as in 2006, he already became the D&G ambassador, being the face of their fragrance Light Blue.
Who is the hottest male model?
On the top of the list of the hottest fashion male models are Matthew Noszka, Andre Hamann, David Gandy, Johannes Huebl and Clark Bockelman.
Can I become a male model?
While you do need to meet certain requirements to become a male model, there is a niche for absolutely anyone no matter their age, physique, complexion, etc. The popular opinion that to start a modeling career, you should not be older than twenty something has nothing to do with reality.
Who is the highest paying male model?
Sean O'Pry, who has been a Ralph Lauren, Michael Kors, D&G, Versace, and Calvin Klein model male, is the highest earning model in the world with an annual income of $1.5 million.
REFERENCES:
The Top 21 Male Models of All Time. Source