If you have always shied away from a mullet considering it unattractive and awkward, you are not alone. But a modern mullet is a whole other story. It is chic, contrasty and flattering. In addition, the variety of styles is so broad, that even the pickiest guys will be able to find a matching hair look. To make things easier for you, we have prepared this insightful guide. It not only covers every little detail about the cut but also contains the coolest ideas. So, wait no longer to find your perfect contemporary mullet.
We may earn money from affiliate links on this page. Please check out our disclosure policy for more details.

Check Out Modern Mullets Below
To back up our words about the versatility of the haircut and provide you with a dose of inspiration, we have put together the best mullets below. So, keep on reading and choose your perfect modern business in the front, party in the back hairstyle.
Modern Mullet
A male modern mullet takes off pretty much hair from the sides as well as back, which makes styling quick and effortless. If you naturally have straight hair, you can upgrade your mullet with perm. This will create added definition and texture to the look.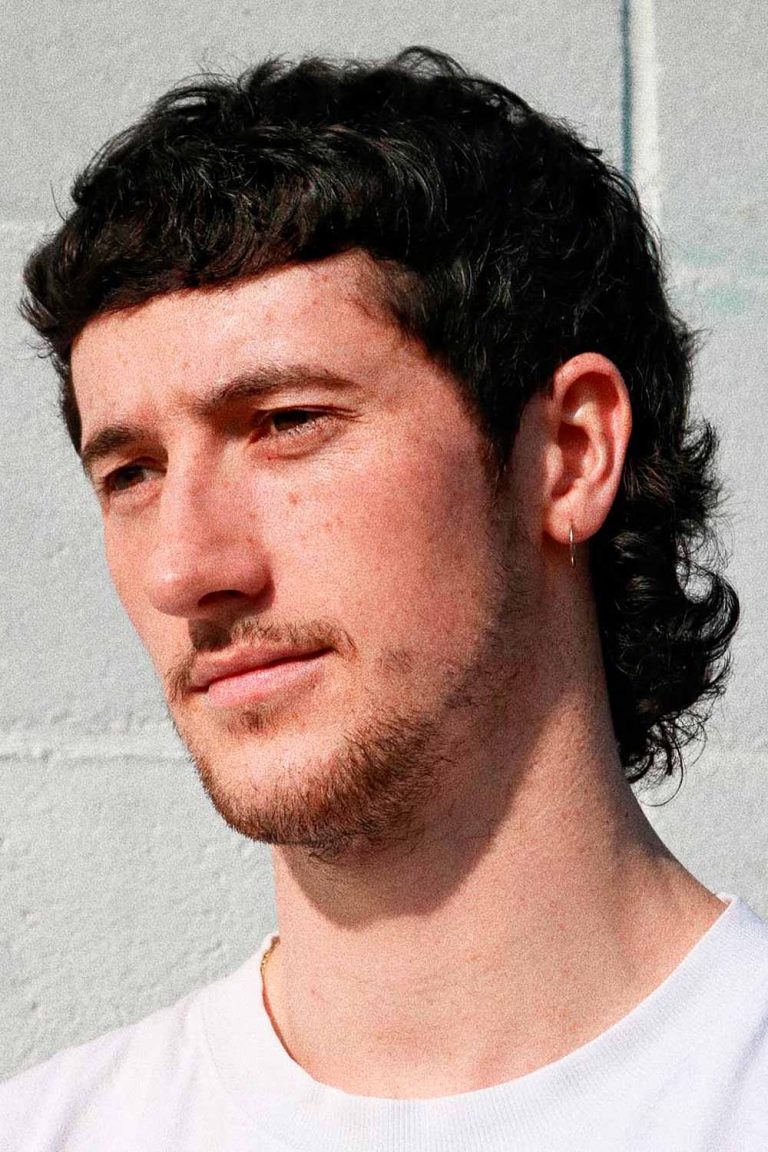 Source: @hayden_cassidy via Instagram
Mullet Fade
For a mullet fade haircut is a great addition. Not only does it make the look more up to date and fashionable, but it also facilitates its maintenance. Since the focus completely shifts to the top and back, you should simply add a bit of a texturizing product there too.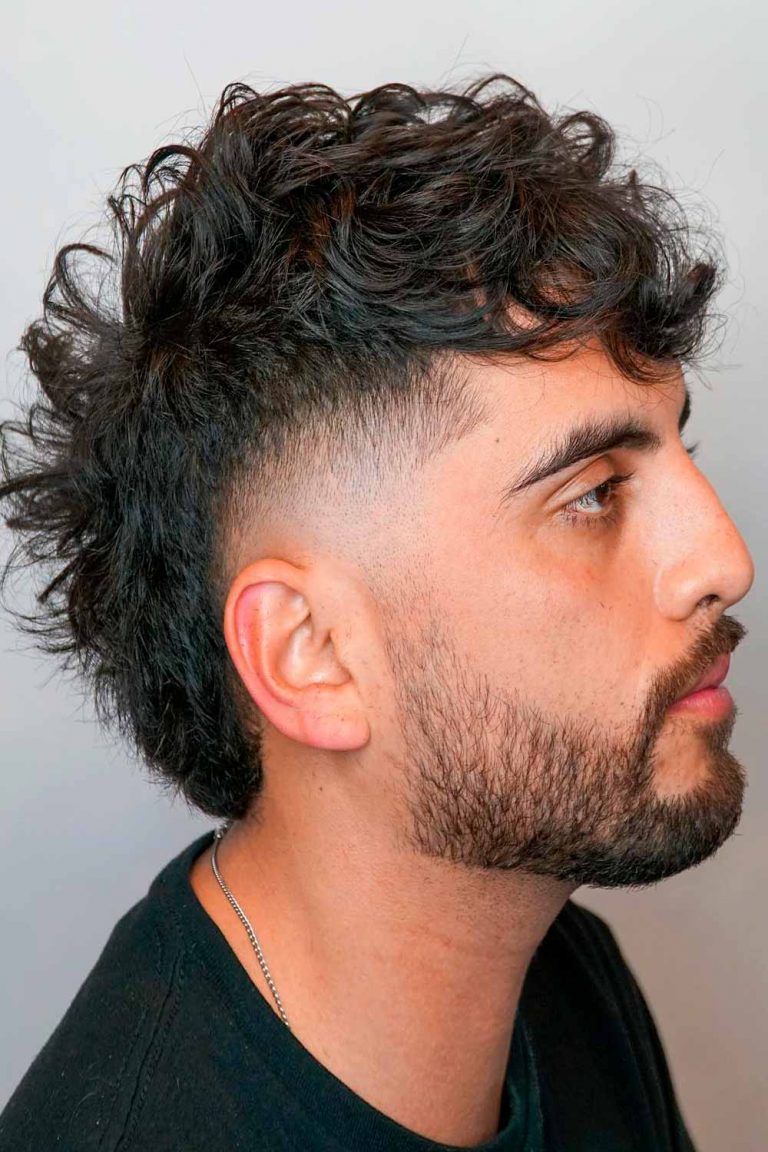 Source: @anthonythebarber916 via Instagram
Short Mullet
What makes a modern version of a mullet different from a traditional one is its length. Nowadays, it is much shorter on the top and back than it used to be. Plus, the sides usually feature a fade or a taper. Apart from looking neat and clean, a short mullet haircut is easy to maintain and style.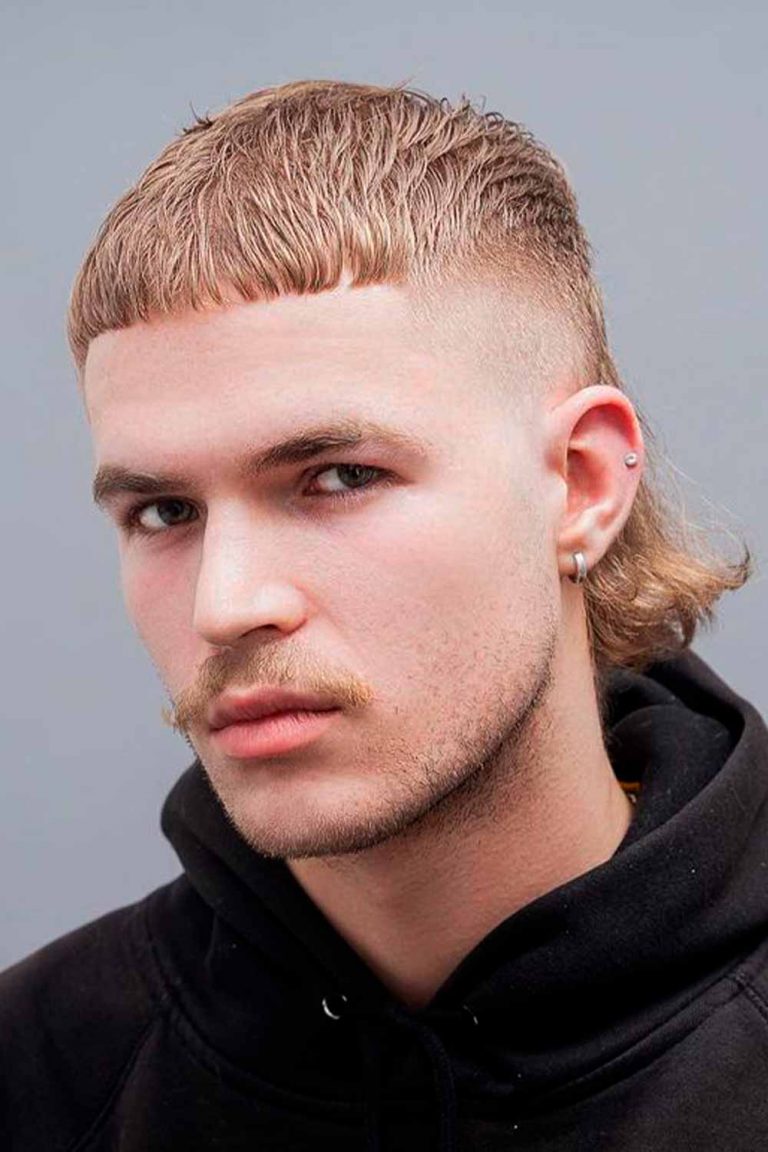 Source: @keller_konturen via Instagram
Curly Mullet
If you have curly hair, then a mullet is the perfect haircut for you. As the sides are trimmed shorter than the rest of the hair and the top is not extremely long either, it makes your kinks much easier to maintain. And do not forget to enhance the texture of your curly hair mullet with a tad of a product.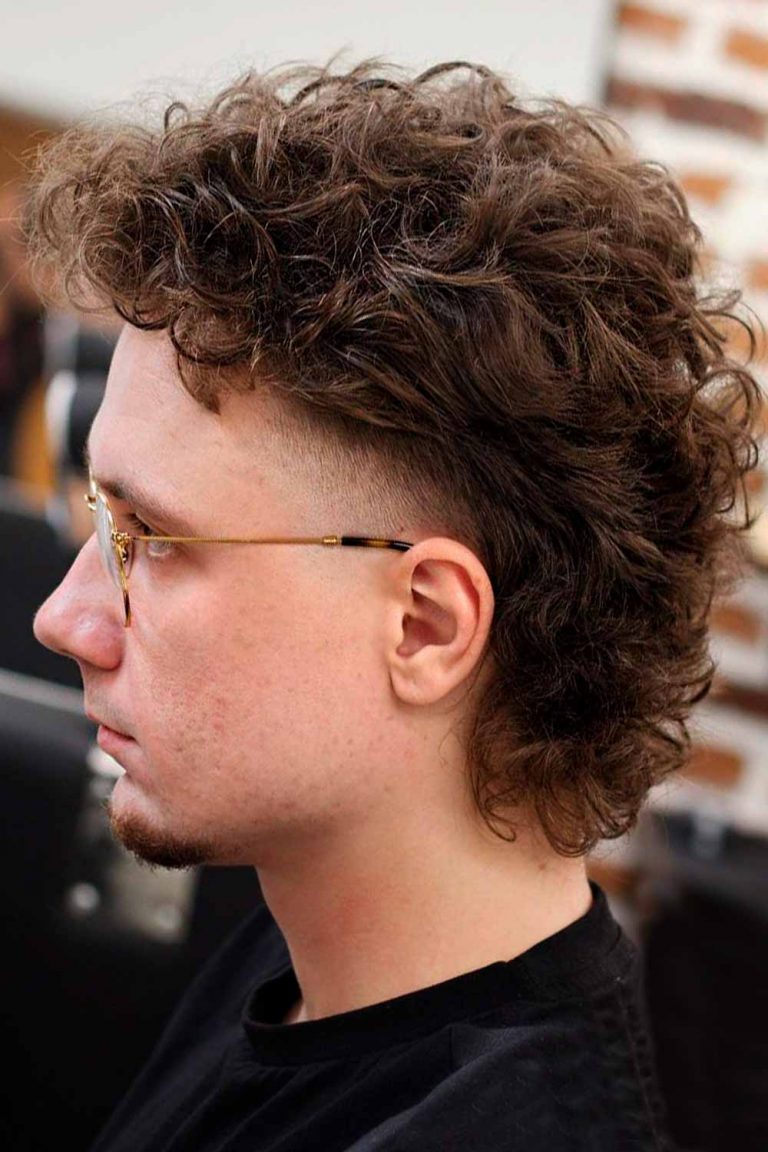 Source: @horatiuthebarber via Instagram
Burst Fade Mullet
A close relative of a flow mullet, a burst faded mullet is one of the most popular ways to nail the look these days. The cut is easily recognizable thanks to the pattern the burst fade creates on the sides. For added emphasis, you can bleach the hair on top or get it spiked up.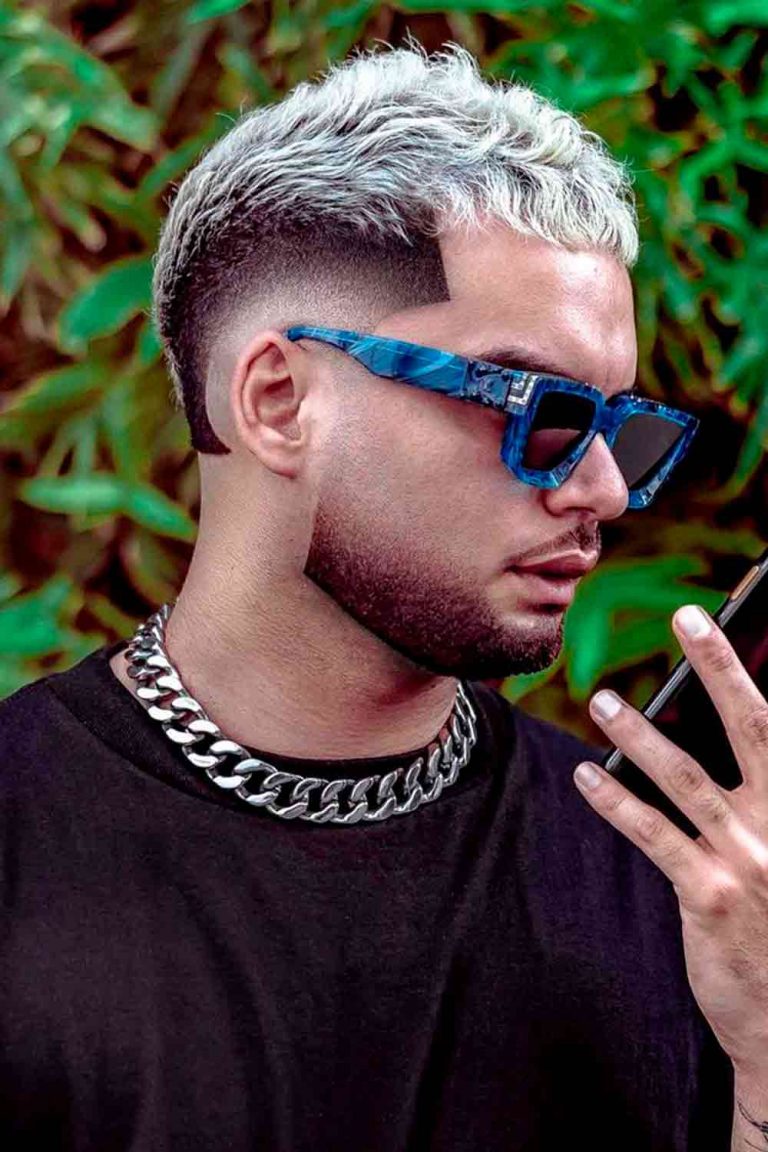 Source: @los_cut_it via Instagram
Wolf Cut Men
The generation of eBoys has introduced their fashionable mullet take on the old school haircut, which is a wolf cut. To nail it, you will need to get wispy layers cut in your strands and a quite voluminous top. Complement your wolf mullet with bangs for a modern twist.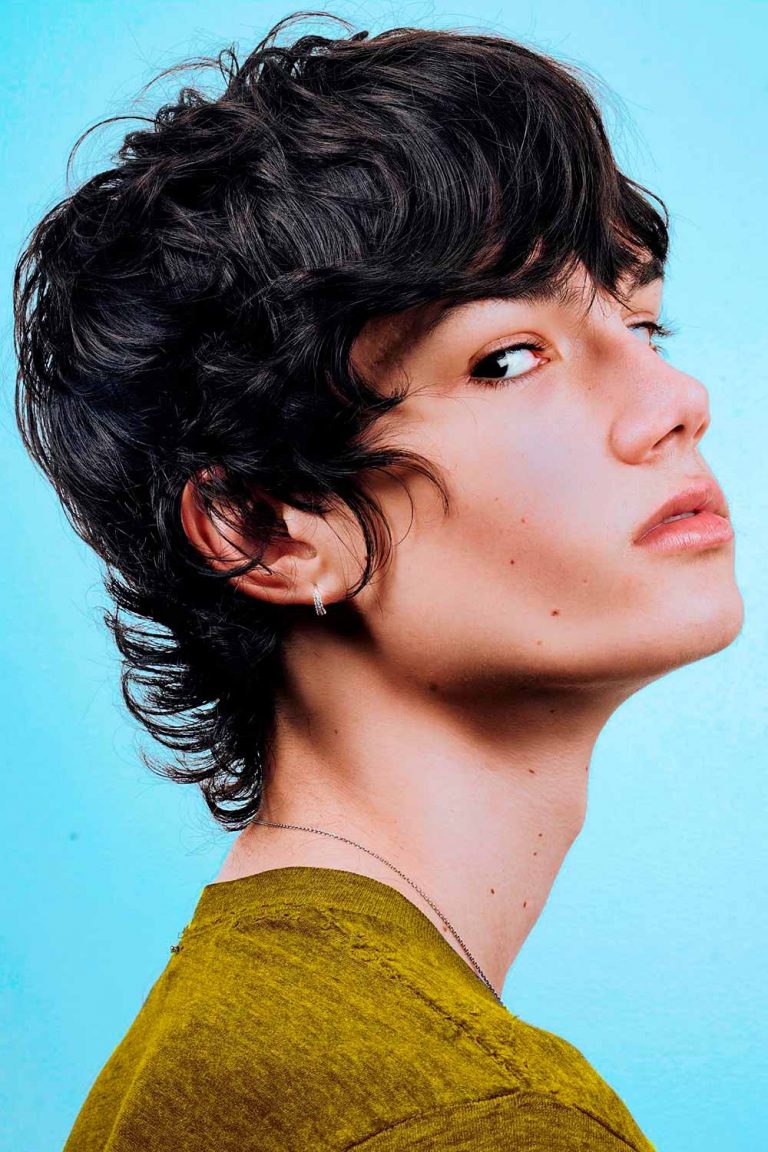 Source: @z_ramsey via Instagram
Permed Mullet
A curly mullet fade is one of the most common ways to wear a hairstyle. Yet, in case your hair is straight, a permed mullet is your way out. It is bold and pronounced on its own. So, all you will have to do is to accentuate the texture with a styling product by working it into the mullet perm. Besides, this hairstyle can be androgynous haircuts.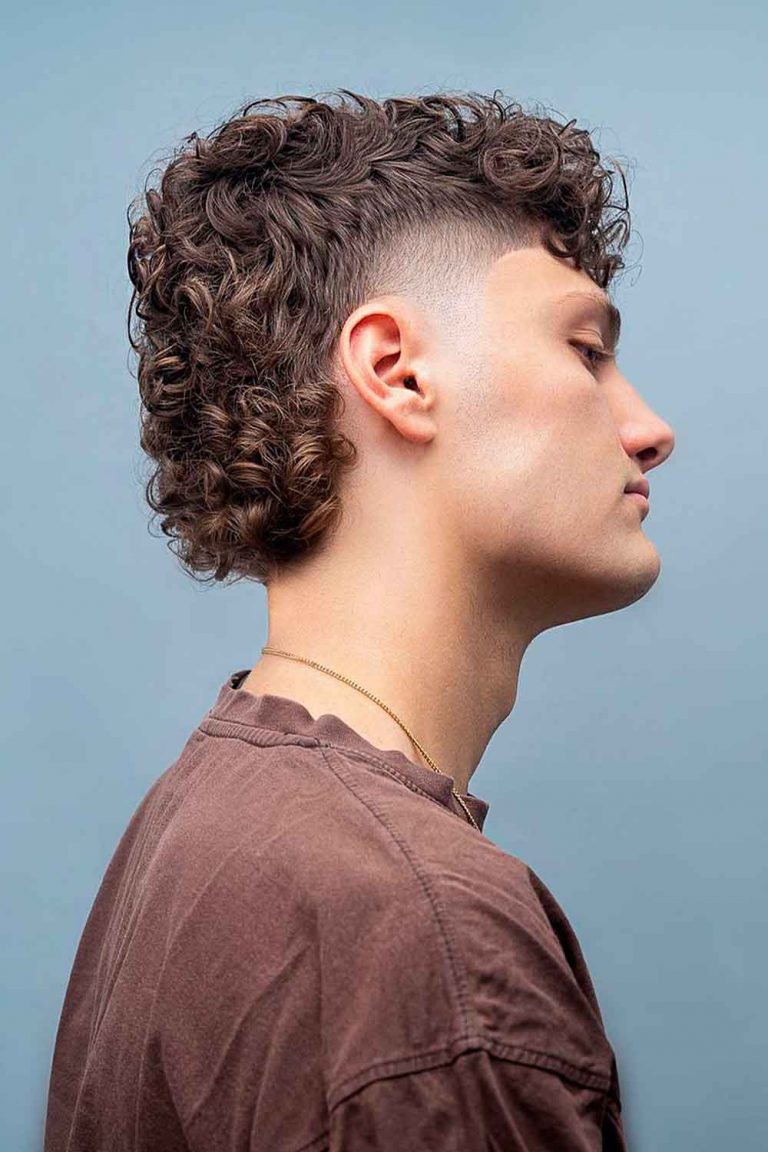 Source: @keller_konturen via Instagram
Shag Mullet
A shaggy mullet actually combines two popular hair trends – a mullet and a shag. As the locks are tousled and fluffed up, it provides you with extra volume. As such, those who have thin and limp hair can benefit from modern shag mullet greatly.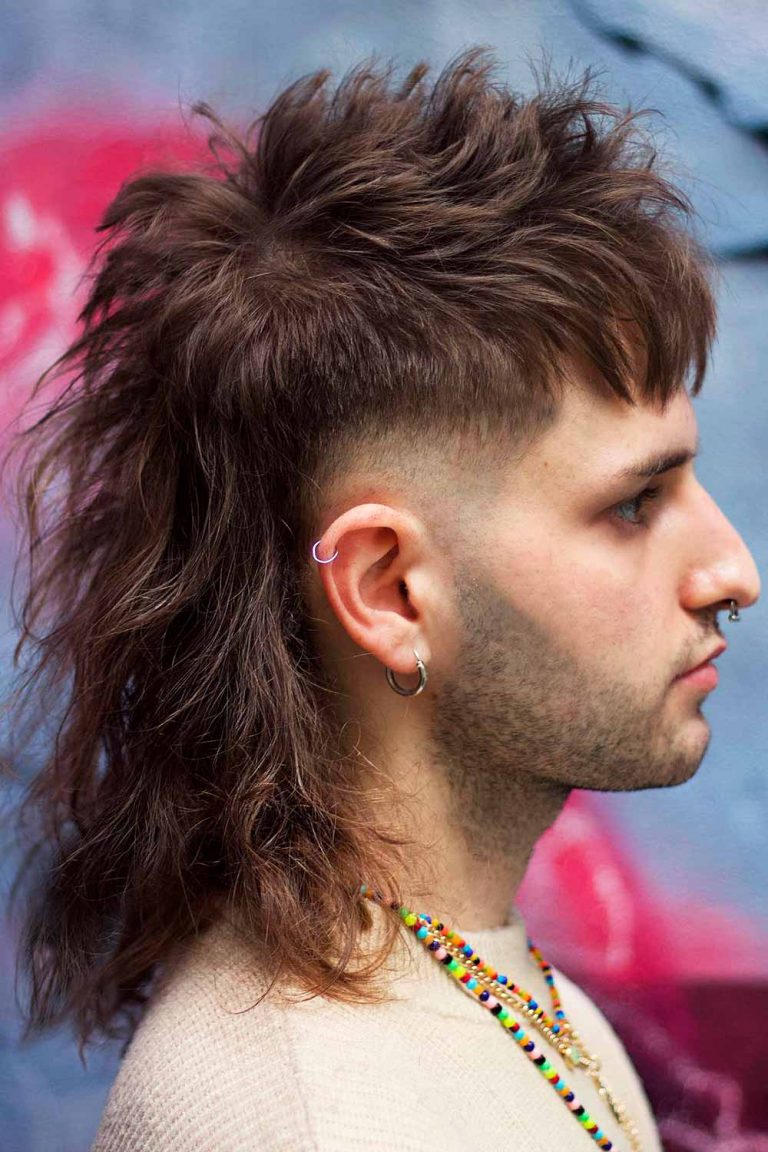 Source: @paulmacspecial via Instagram
Brushed Back Mullet
A male modern mullet can be easily transformed into an elegant and sophisticated hairstyle by brushing the hair on the top back. Guys with wavy or curly locks should try this way of styling too. A brushed back wavy mullet comes out ample and defined.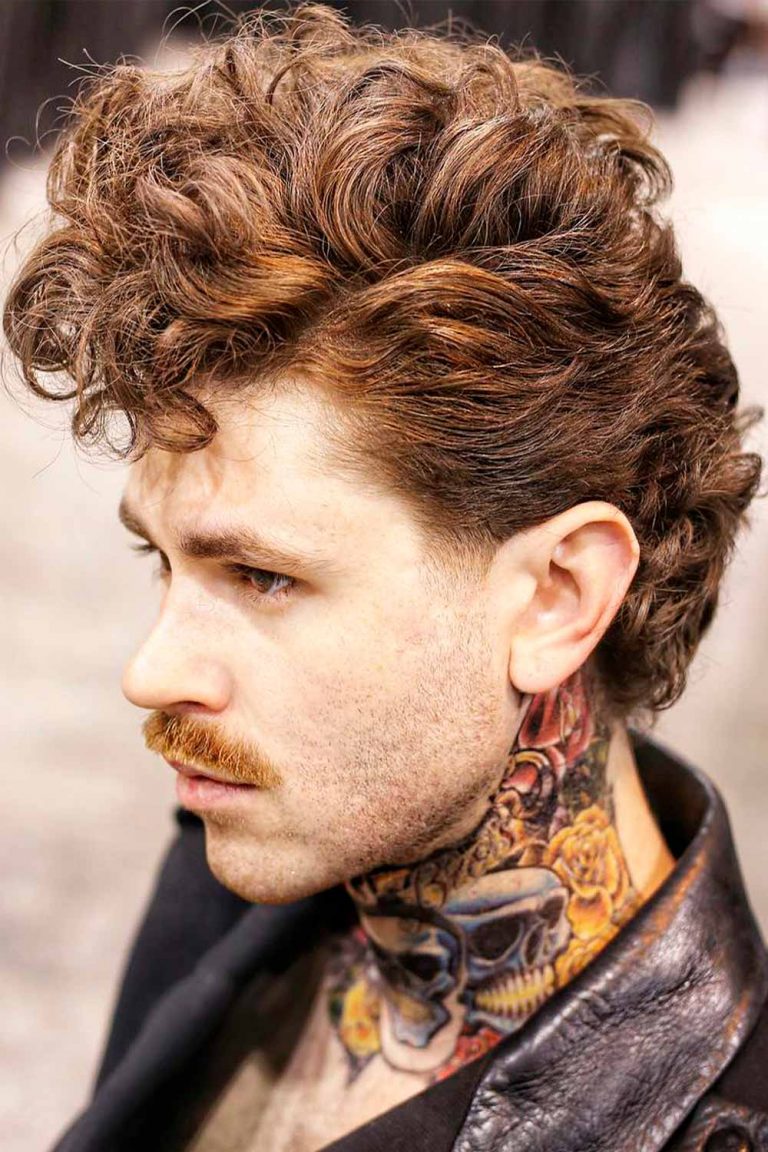 Source: @mikeyyyyyyy_ via Instagram
Sharky Haircut
When they are not ready to commit to a full mullet men can get away with a shorter version. A mini mullet, which is also known as a sharky haircut, emulates the silhouette of a classic mullet, yet leaves much less hair on the back and sides. The top can actually remain quite lengthy.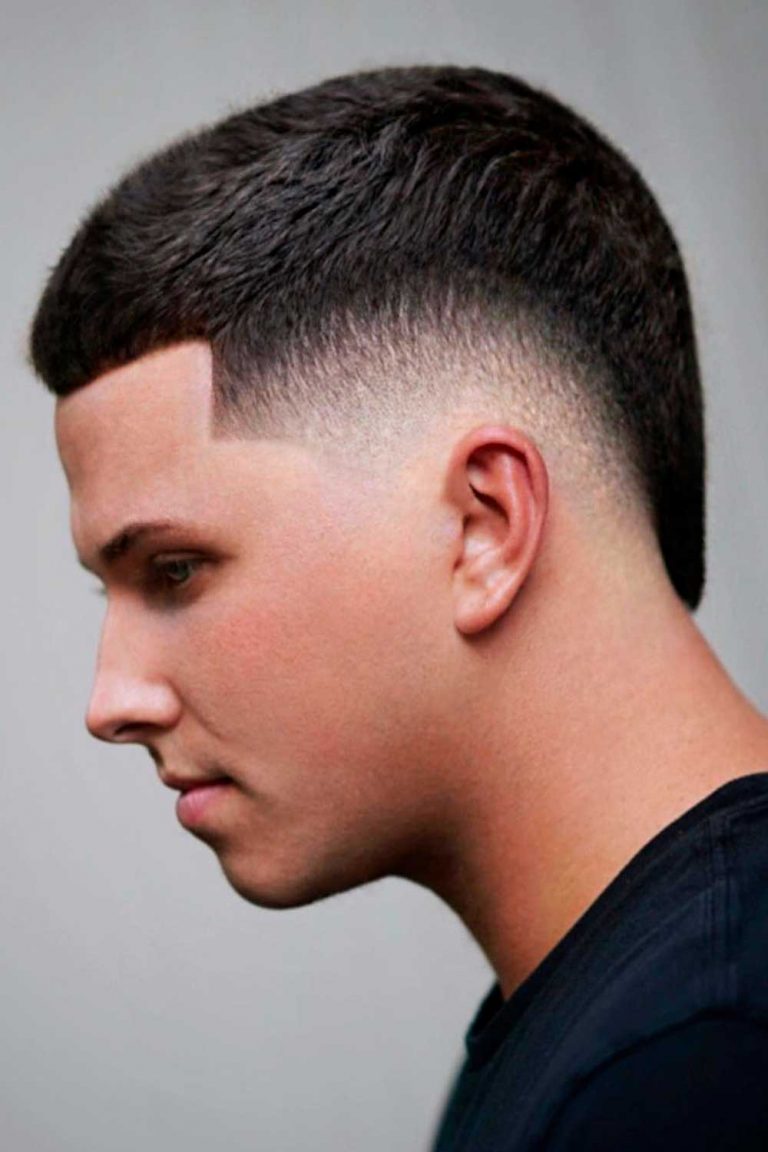 Source: @xbigwesx via Instagram
Long Mullet
For those who are trying to keep up with fashion mullet may be a nice way of self expression. If you are not afraid to be in the spotlight, then consider growing a really long mullet. It does require some effort and time to get the desired look. Yet, the result is totally worth it.
Source: @coiffeurstory via Instagram
i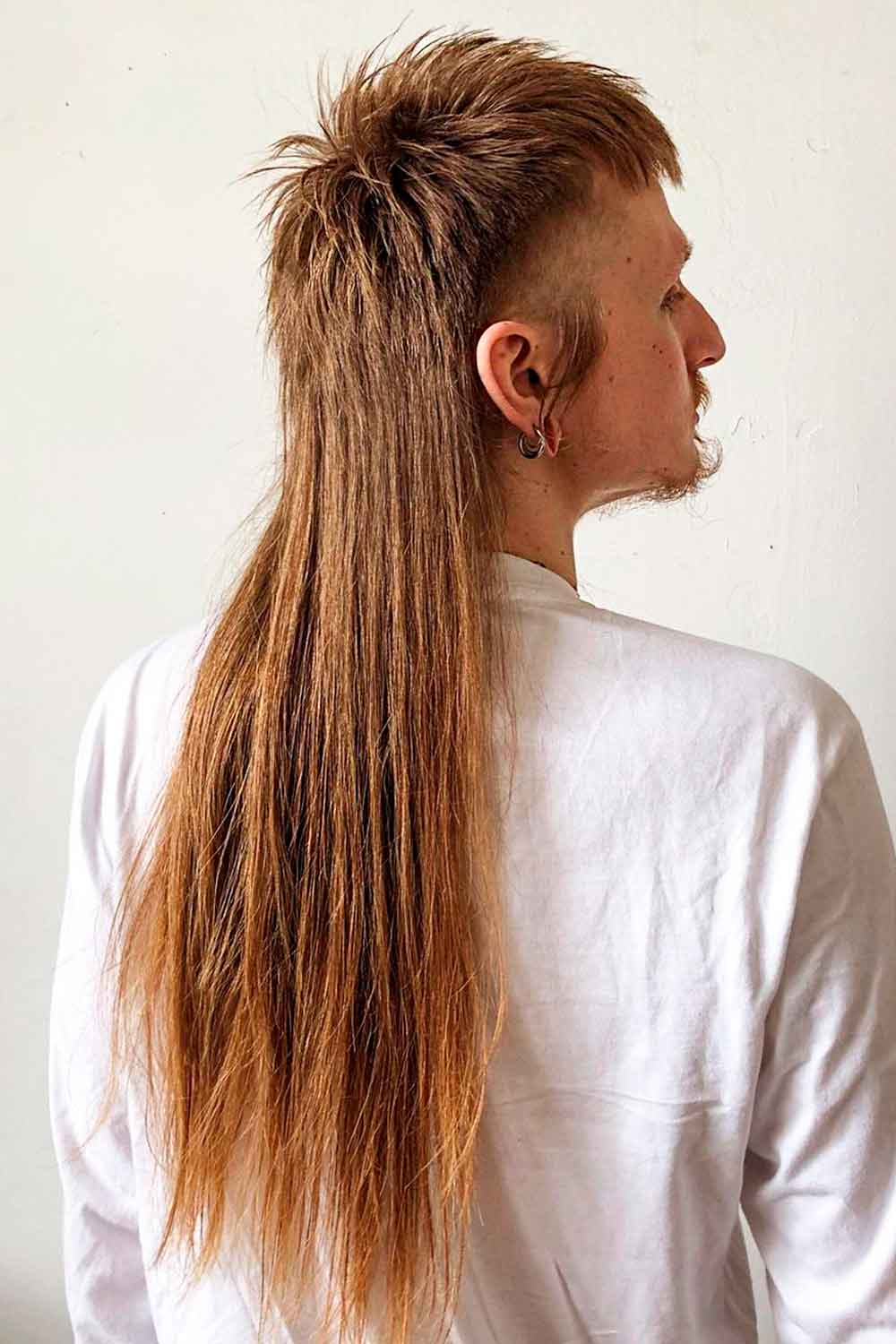 Source: @coiffeurstory via Instagram
i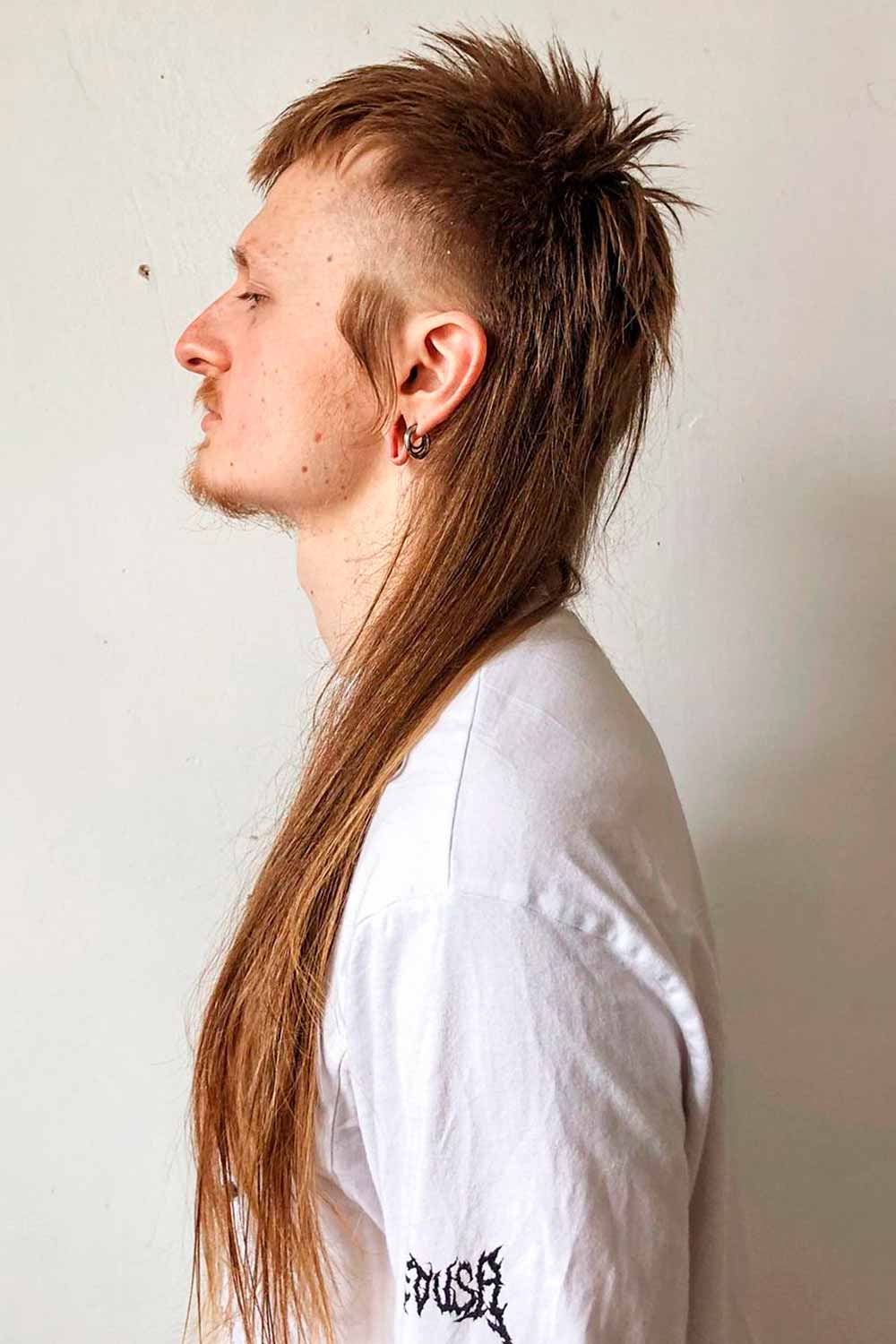 Source: @coiffeurstory via Instagram
i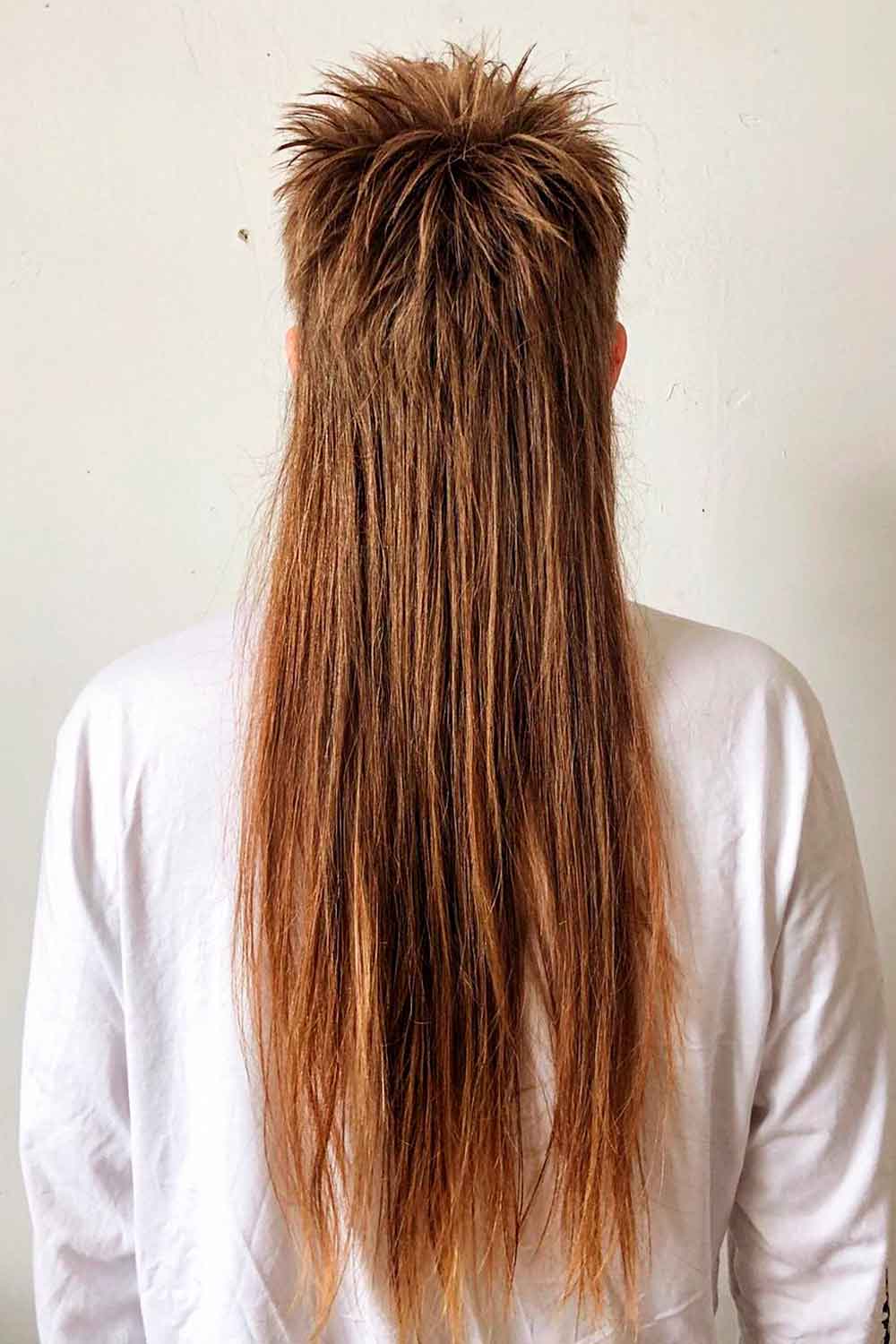 /
Mohawk Mullet
You can pair a modern mullet with other trending todays hairstyles to end up with a unique and unordinary hair look. As such, a mohawk mullet fade is an awesome combo that will earn you the title of the trendiest guy in the area. If you are leaning toward something rather low key, you can never go wrong with a faux hawk mullet.
Source: @diego_djdgaf via Instagram
i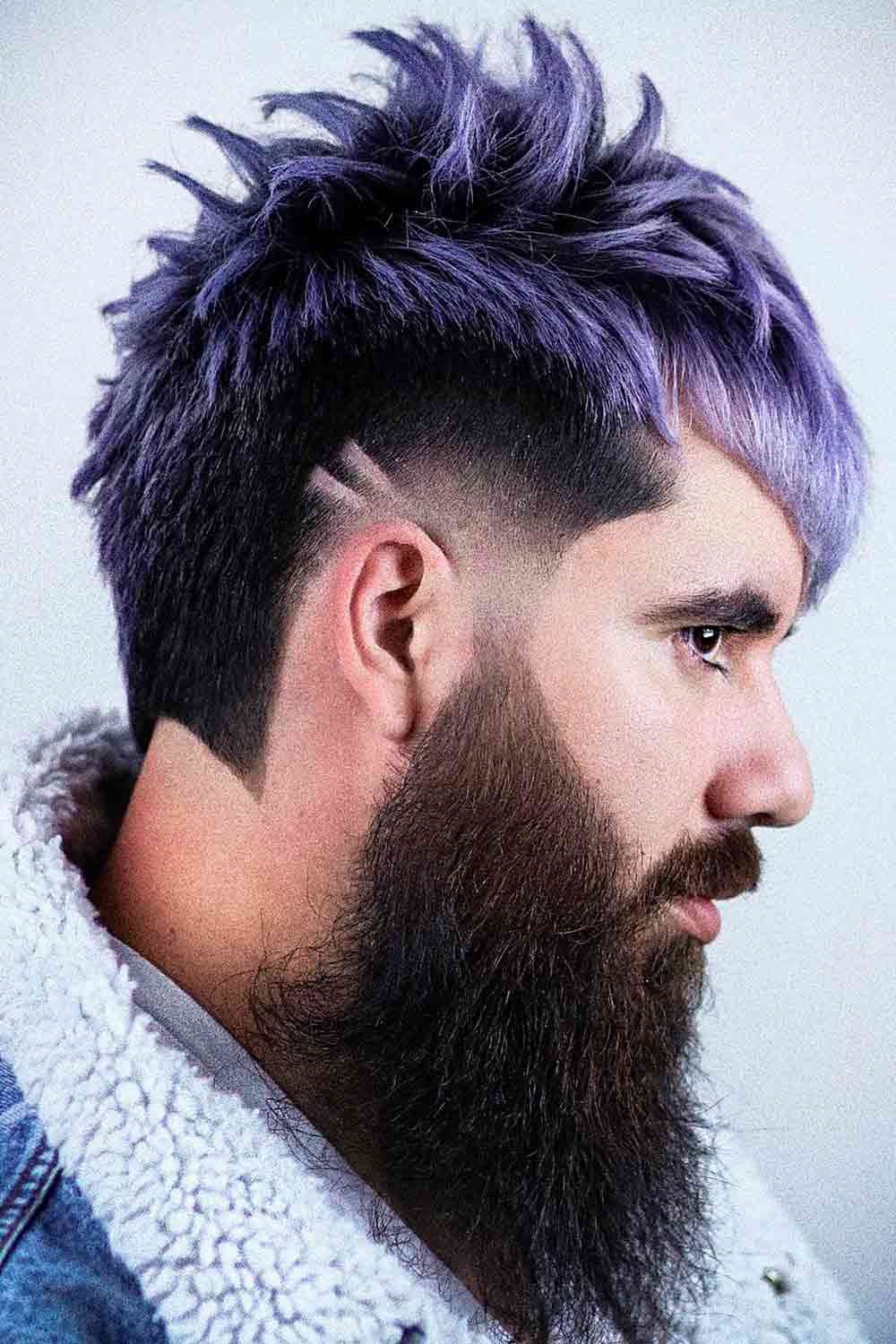 Source: @diego_djdgaf via Instagram
i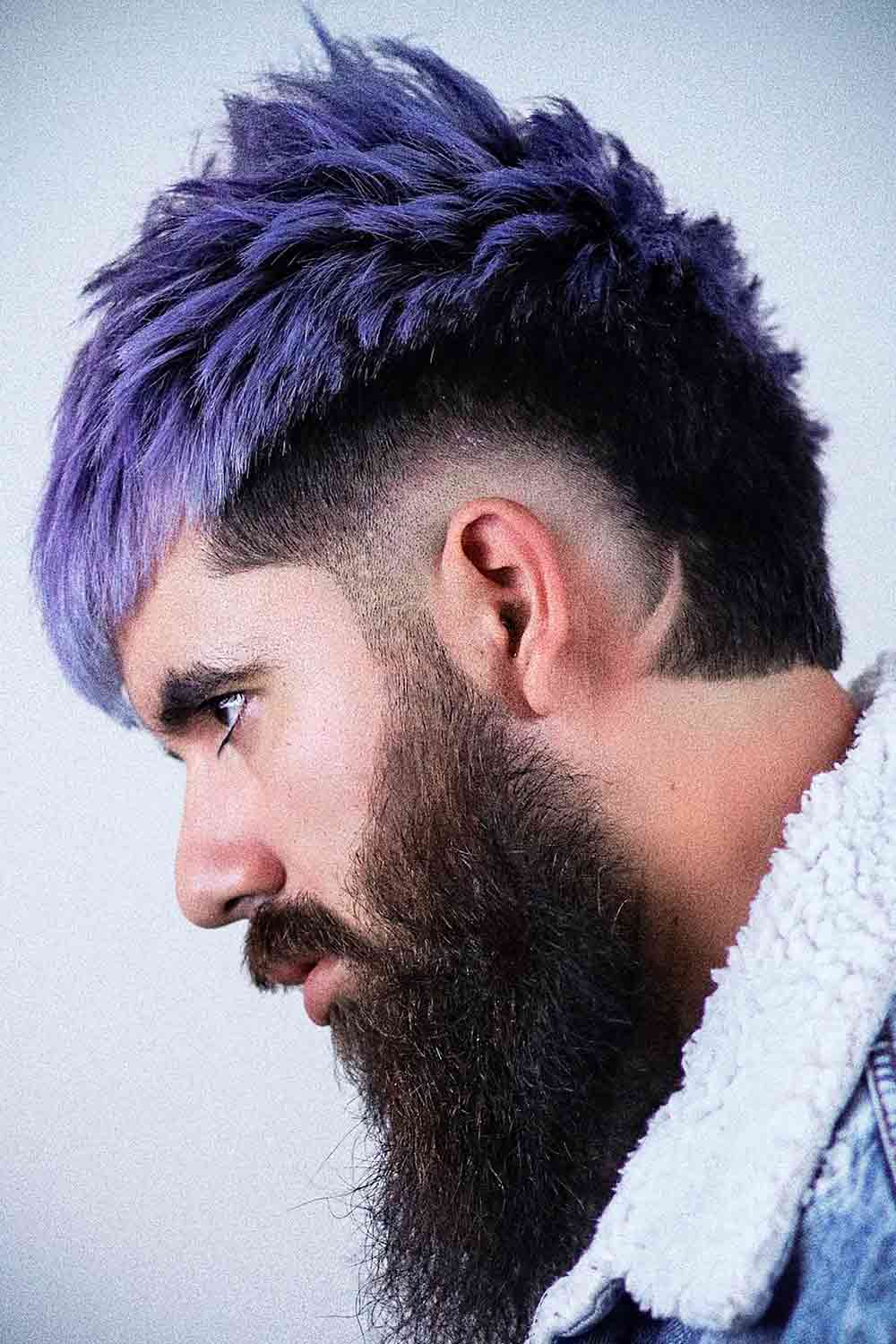 Source: @diego_djdgaf via Instagram
i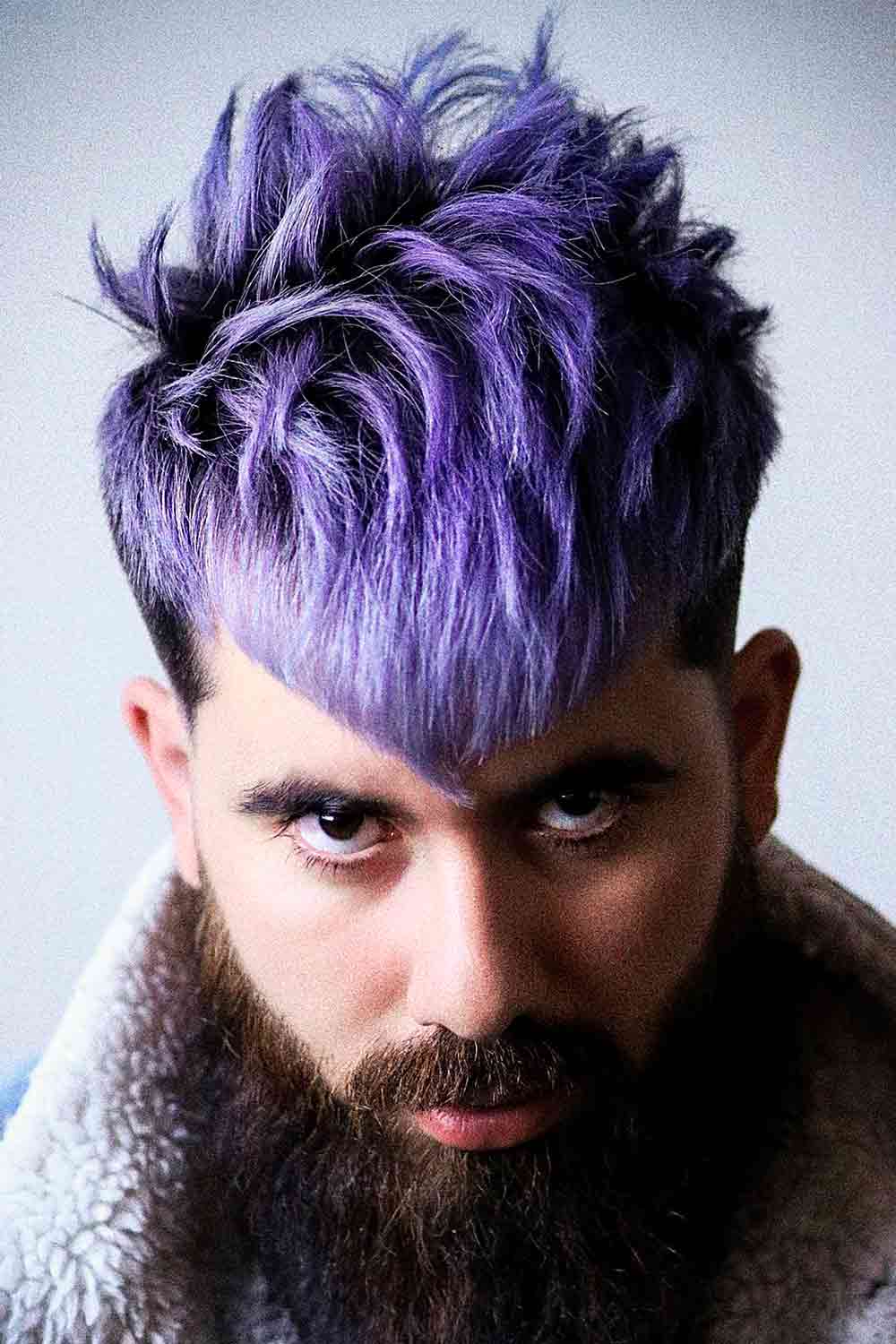 Source: @diego_djdgaf via Instagram
i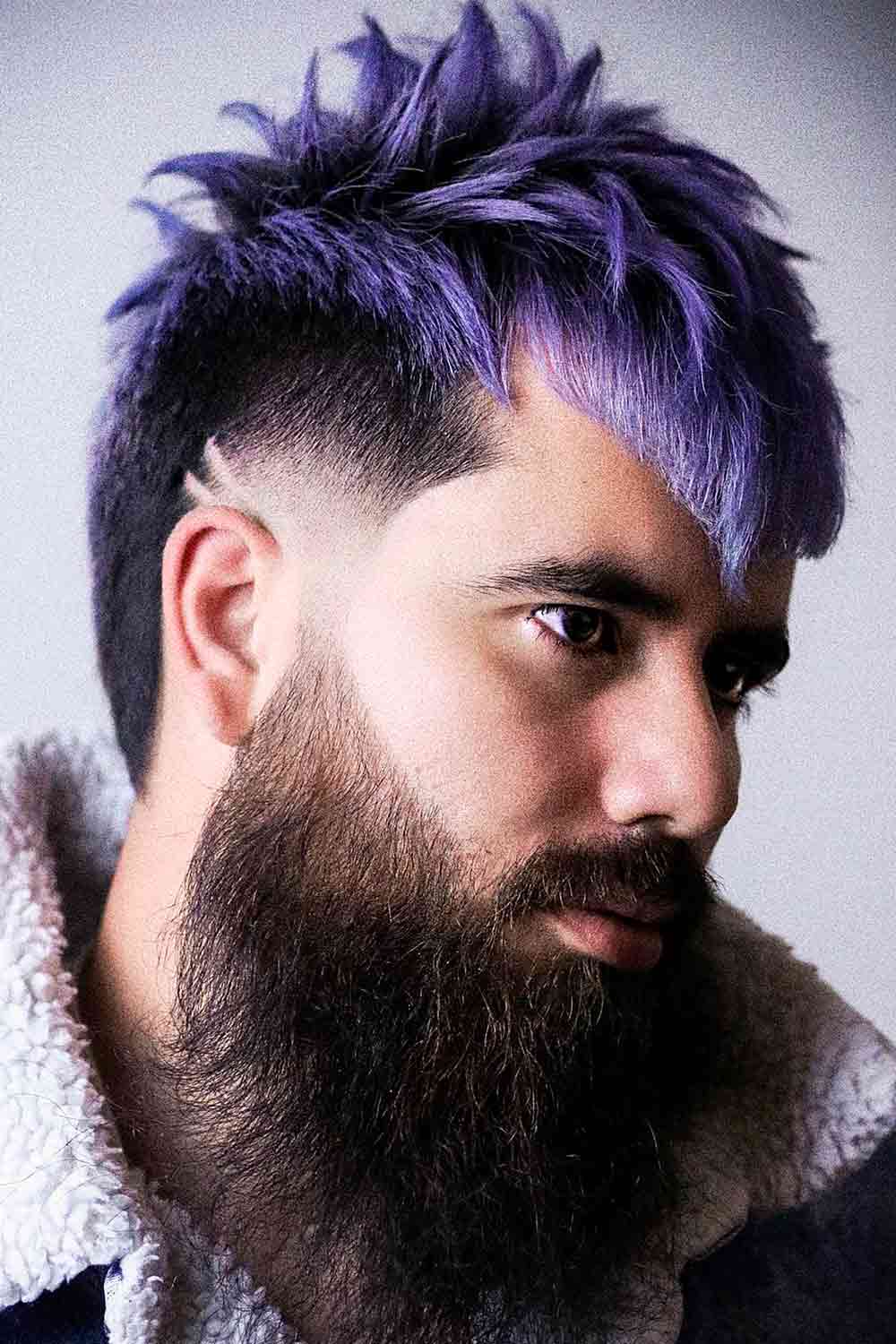 /
Buzz Cut Fade New Style Mullet
Short modern mullet is yet another popular style that takes over hair fashion at the speed of light. It's hard to explain what makes this cut so attractive. It may be the practical appeal or the unusual styling – yet in either case, the look is worth pulling off, especially when hot seasons hit.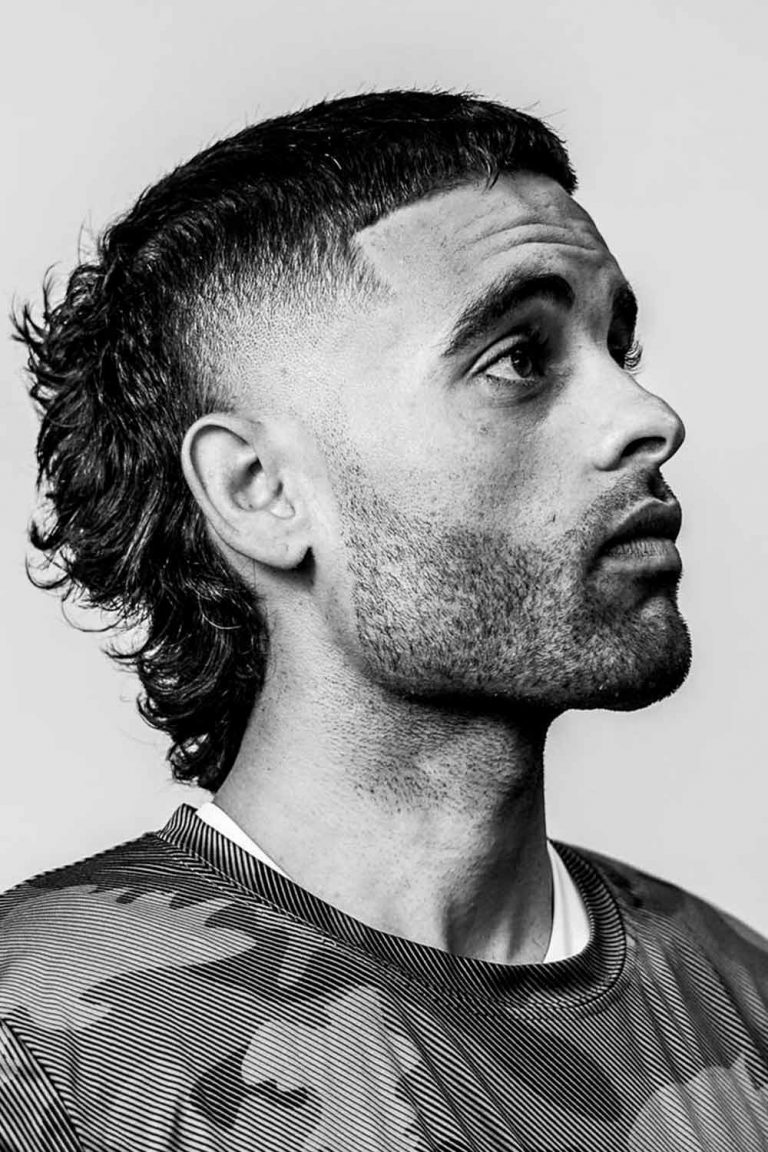 Source: @andyfadepro via Instagram
Flat Top Drop Fade Mullet
There are many looks that a modern textured mullet can take. However, if you are keen to pay tribute to the 90's style, a flat top paired with clipped fade is precisely what you need. Don't forget to play around with retro dyeing to intensify the rustic flair.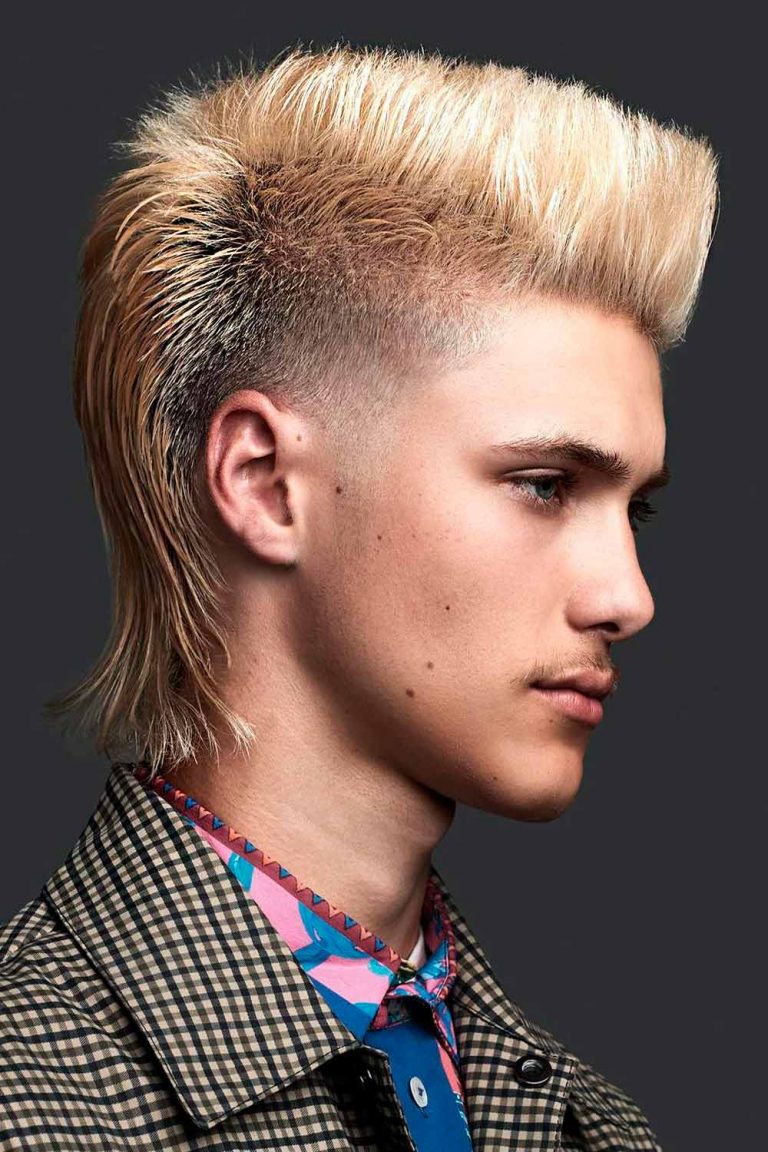 Source: @dexterdapper via Instagram
Asian Mullet
An Asian trendy mullet has become an essential part of the KPop culture. Because Asian hair is generally straight, the textured finish is achieved thanks to layered hair cutting. Permed mullets are also quite popular among Asian men.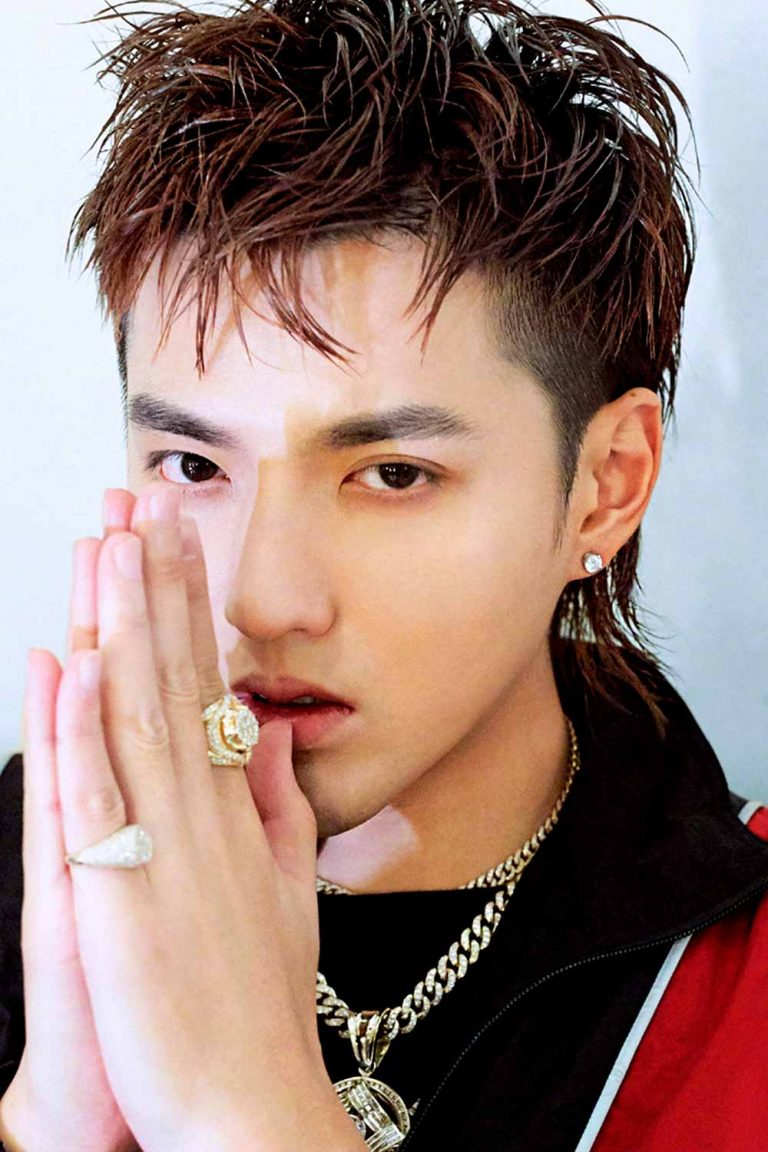 supermodel/Shutterstock
Taper Mullet
A mullet taper is a great option for guys who prefer more reserved haircuts, yet still want to make their hair seem bold. Because the difference between the sides and top is not very harsh, this haircut is appropriate in almost any ambiance.
Source: @spukthebarber via Instagram
Punk Mullet
Hot mullets are extremely admired by punks and no wonder. They are non mainstream, which resonates with the values of the subculture. So, getting a punkish modern mullet fade will give your appearance a rebellious vibe.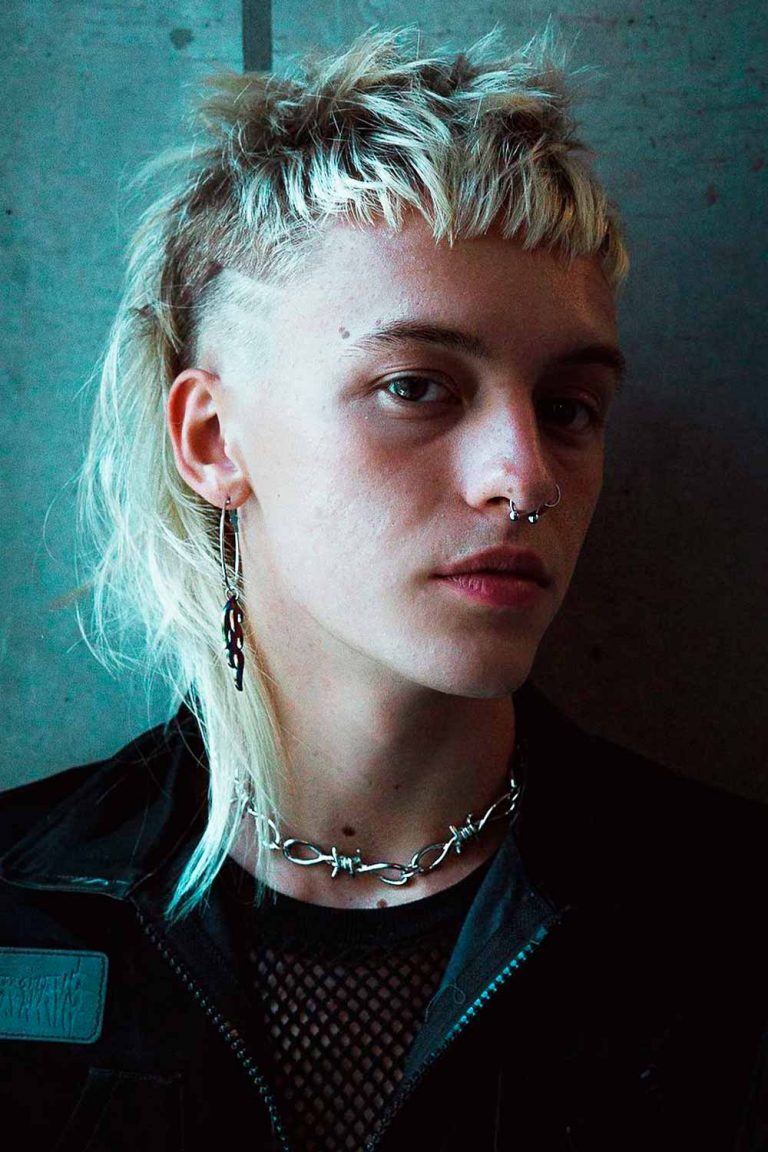 Source: @joeltorresstyle via Instagram
Middle Part Mullet
Why not incorporate into your modern mullet curly hair style features of other popular haircuts? For instance, you can draw inspiration from a curtain bang and enhance the mullet with a middle part.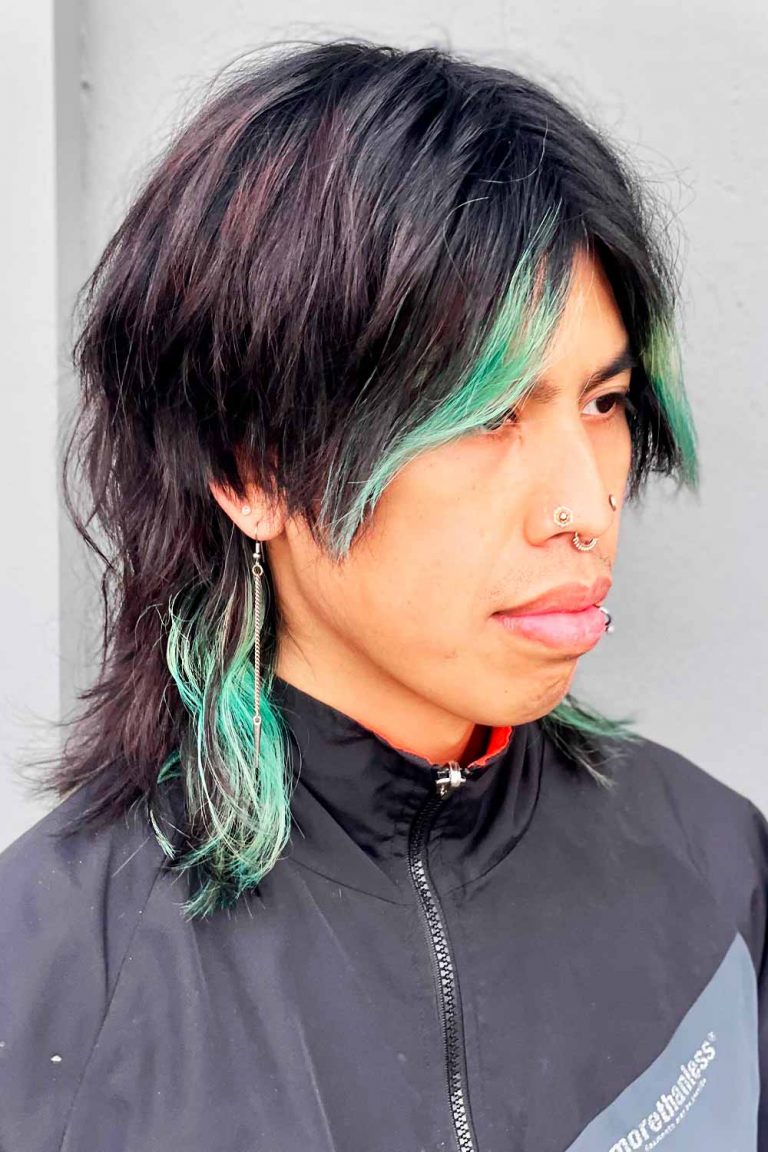 Source: @noblandhair via Instagram
Blonde Modern Mullet
Intricate hair cutting or styling is not the only way to make your mullet stand out. You can also dye your locks into a color that will look striking against your natural shade. That said, bleaching works especially well on dark mullets with perms. As a result, you will get an edgy blonde curly modern mullet.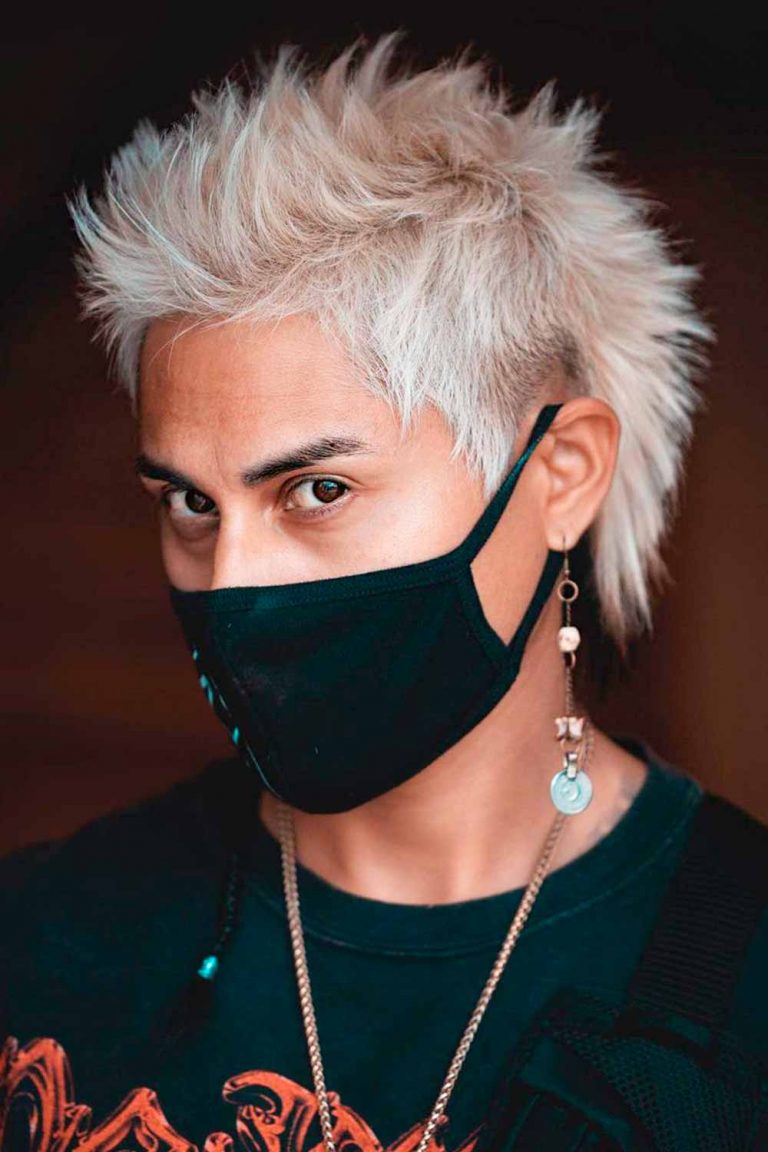 Source: @andrewdoeshair via Instagram
Kentucky Waterfall Mullet
Not every guy will dare to get the Kentucky waterfall haircut. This funky hairstyle requires quite a lot of fashion bravery to pull off. The so called country boy mullet features an abundant back that is cut so that the hair is falling down your neck, hence the name.
Source: @coiffeurstory via Instagram
i
Source: @coiffeurstory via Instagram
i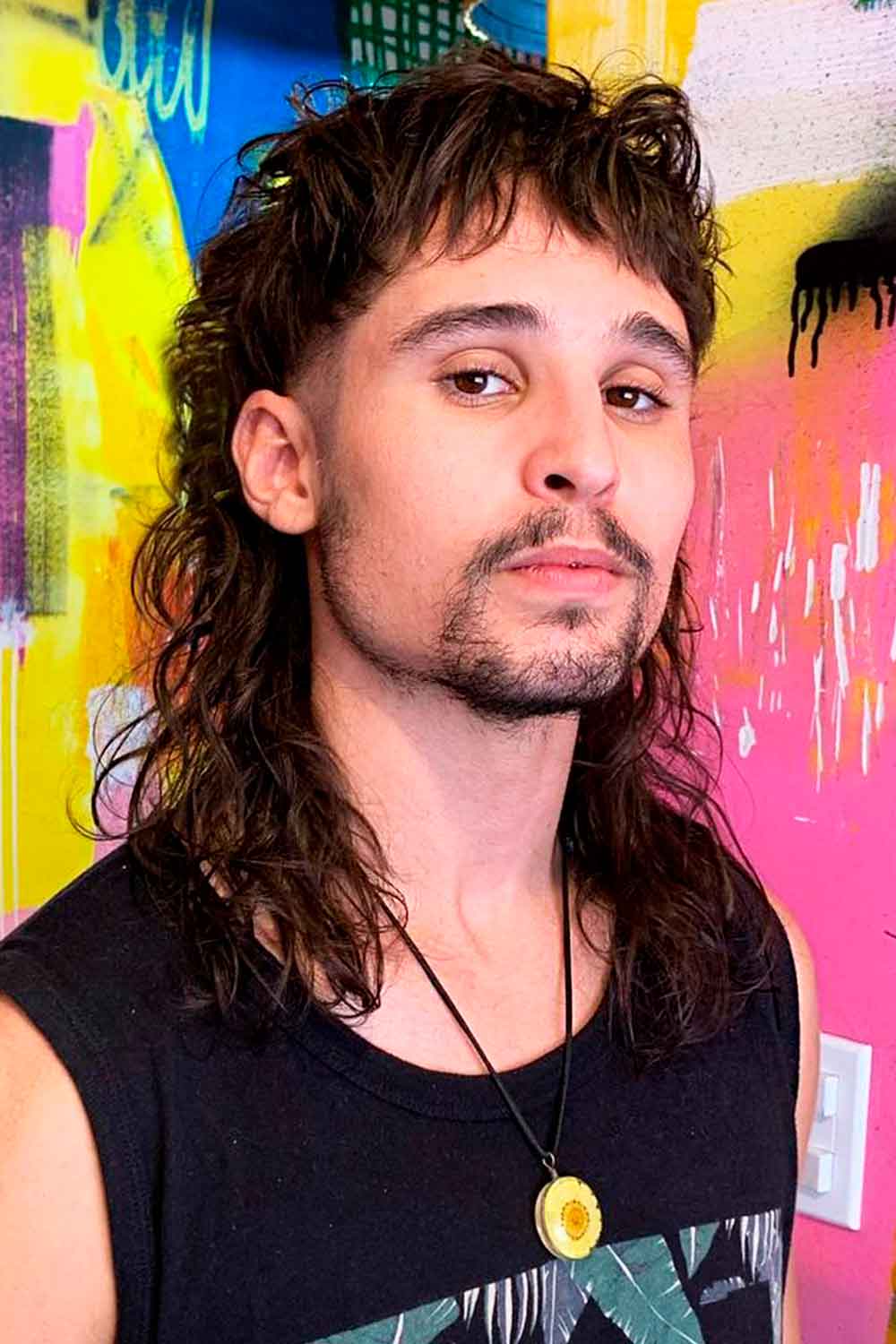 /
Euro Mullet
A short shaggy mullet is also often referred to as a Euro Mullet. Although it has a slightly disheveled finish, its overall look remains groomed and neat. With that in mind, you can feel free to team the modern shaggy mullet with a short clean beard.
Source: @xbigwesx via Instagram
Undercut Mullet
If you want to take a taper mullet fade to another level of boldness, go for an undercut mullet. Because it creates a high contrast between the sides and the top as well as back, it turns out very sharp and impactful.
Source: @coiffeurstory via Instagram
i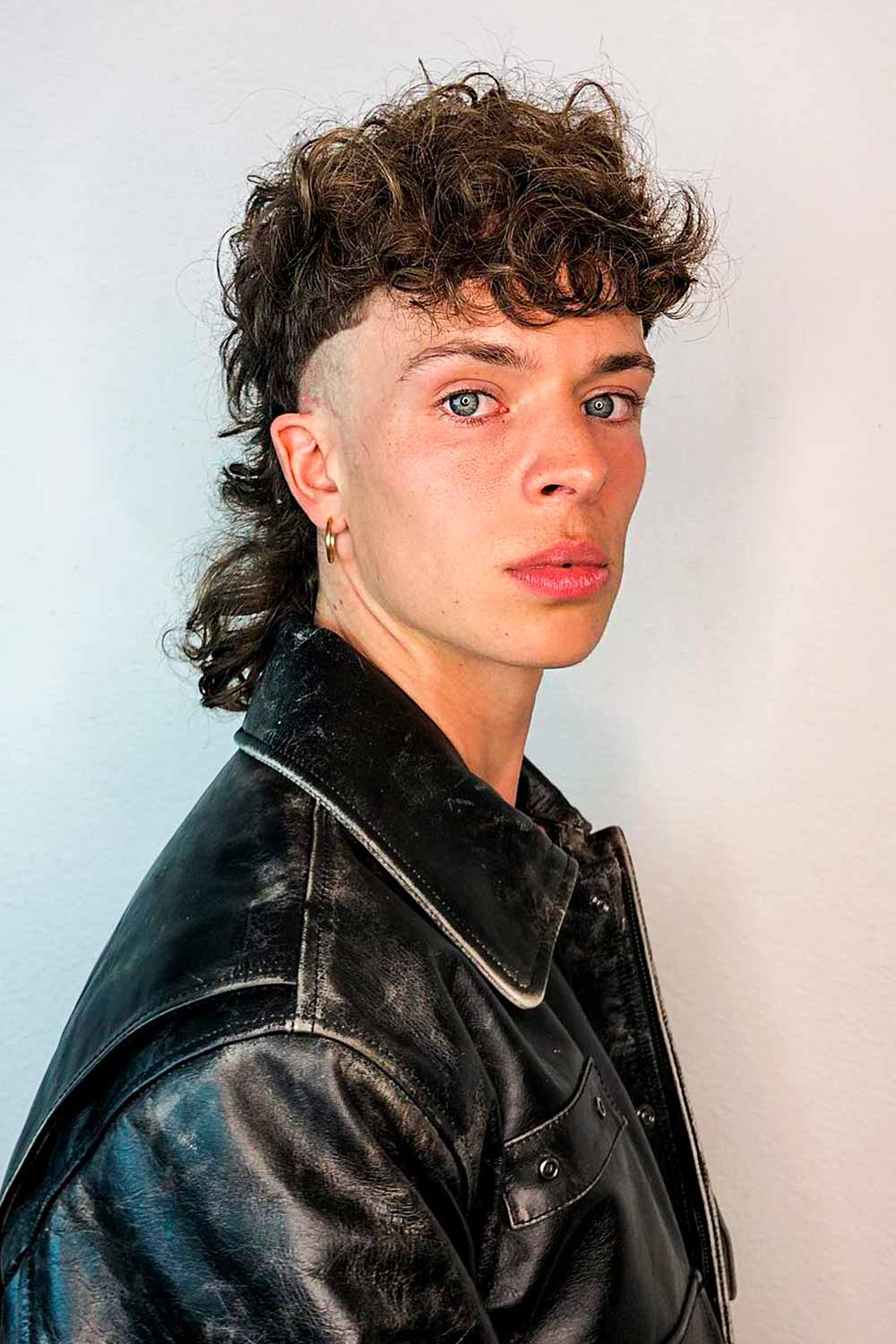 Source: @coiffeurstory via Instagram
i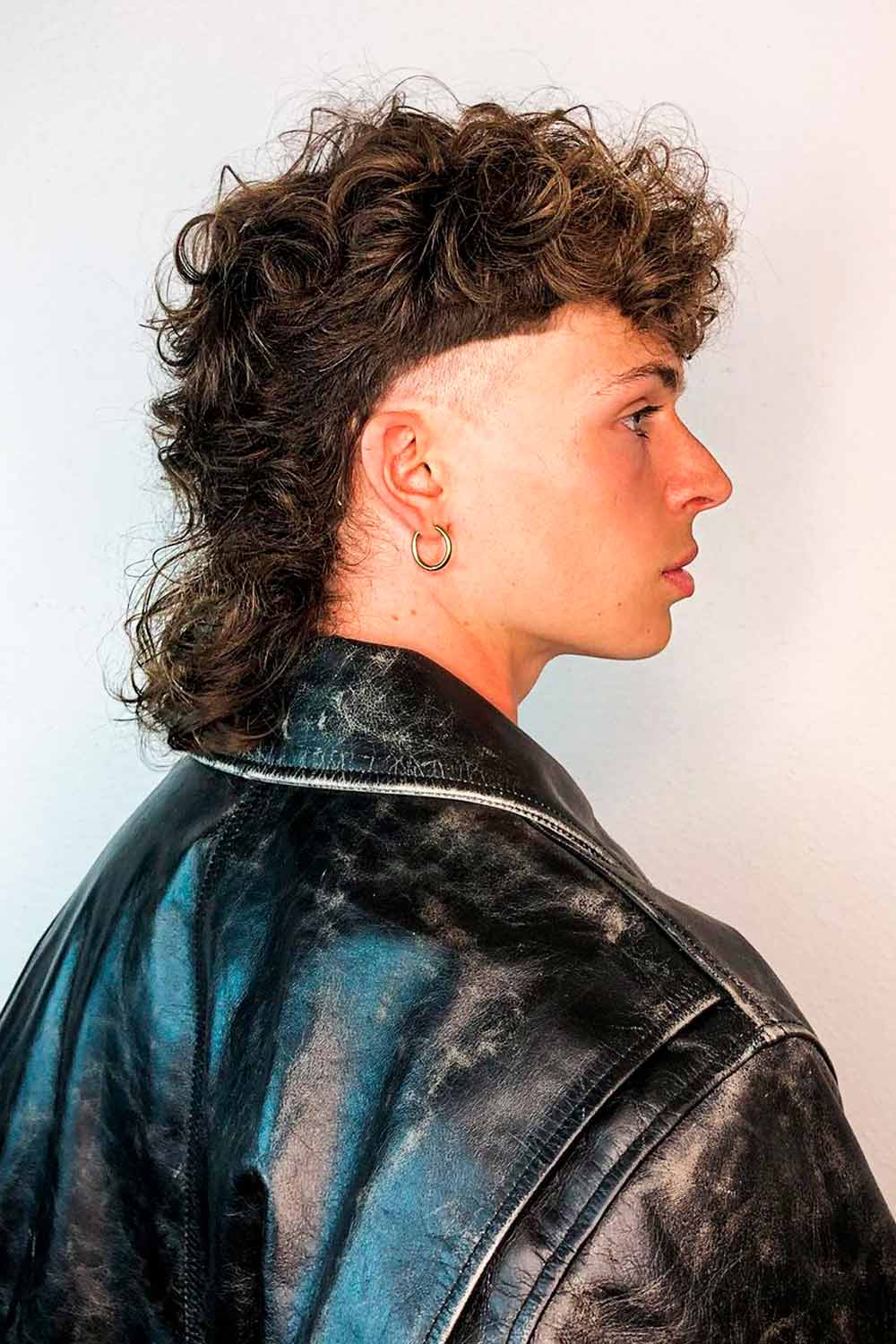 Source: @coiffeurstory via Instagram
i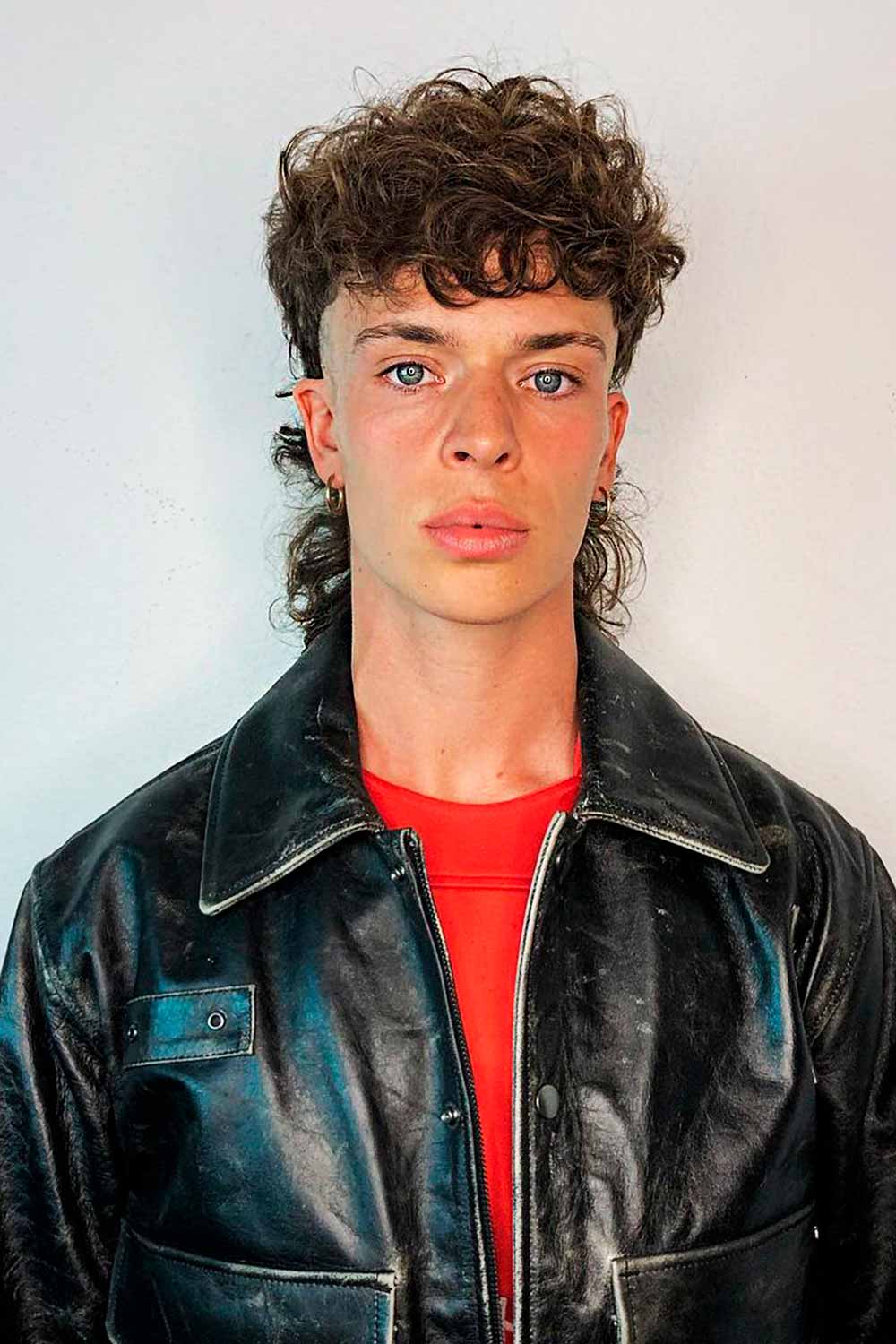 Source: @coiffeurstory via Instagram
i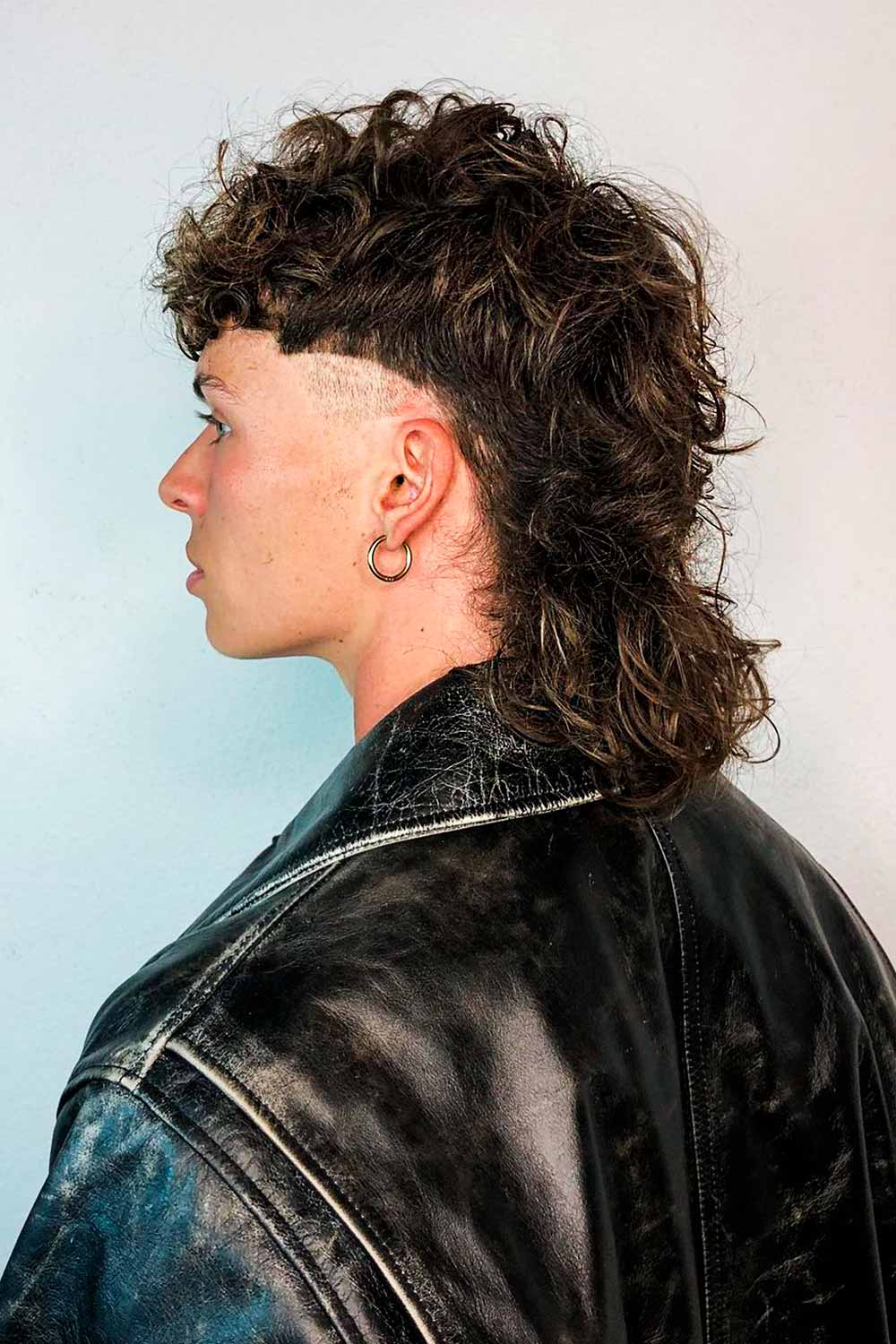 Source: @coiffeurstory via Instagram
i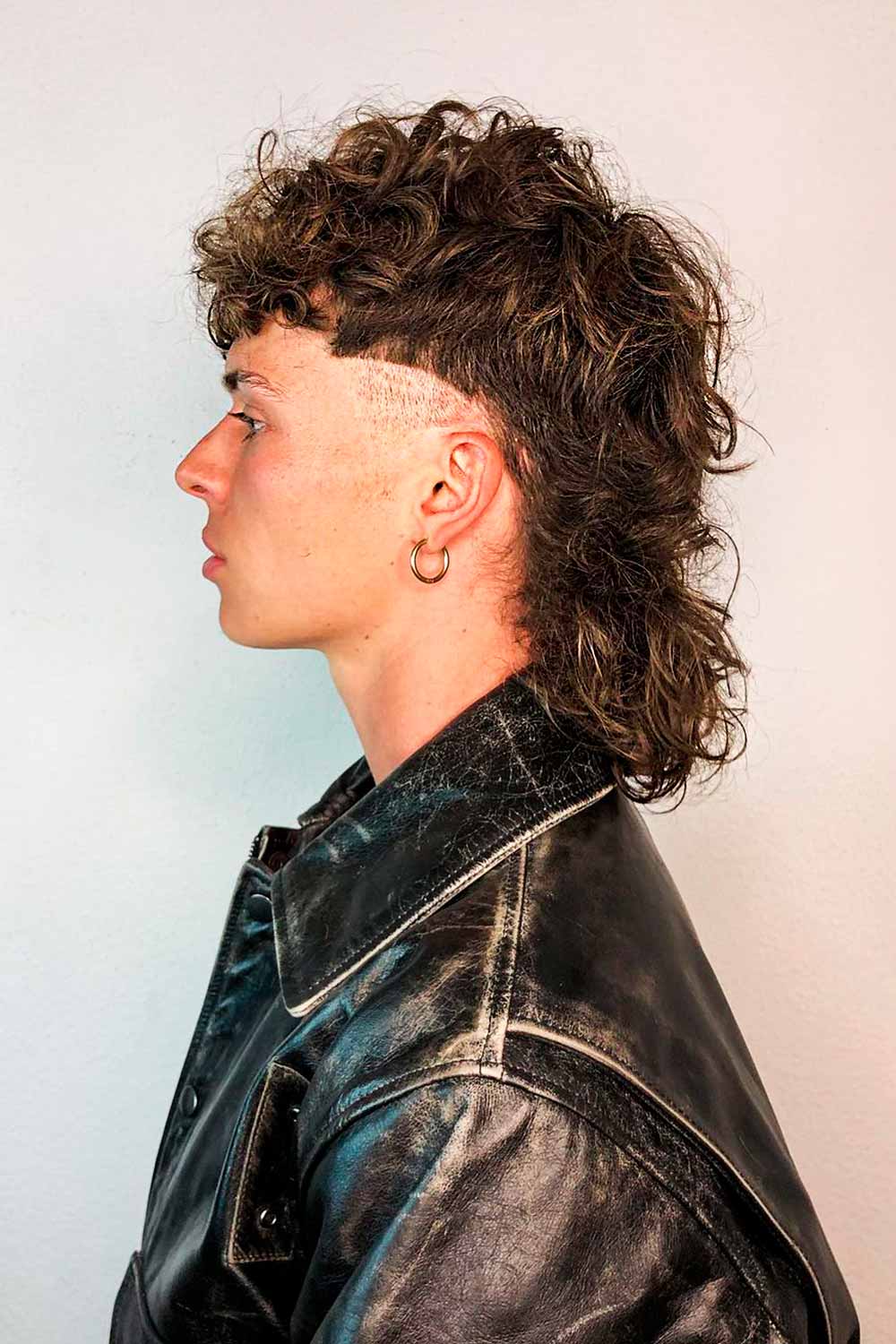 /
Fluffy Mullet
With a reverse mullet, you are guaranteed to look your best. Thanks to the opulent top, the hairstyle seems fluffy and full. This is one of the reasons why this type of a mullet offers plenty of benefits to guys with thin locks. A reverse taper fade mullet is a trendier variant of the style.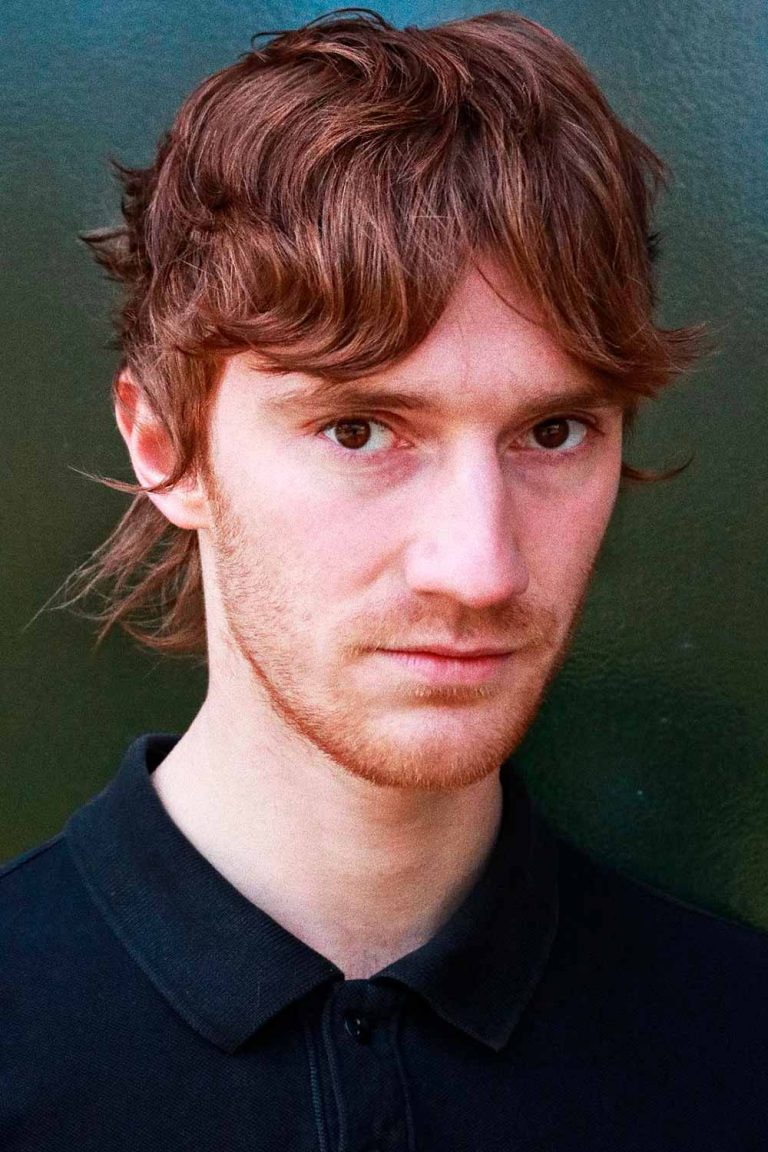 Source: @hayden_cassidy via Instagram
Messy & Spiky Mens Modern Mullet
Among all the modern haircuts, a mullet is surely one of the most controversial ones. However, when you take things down the modern-looking mullet lane, not everyone will even recognize the classy cut undercover. Should that sound thrilling enough, we suggest you cast this spiky mullet another glance!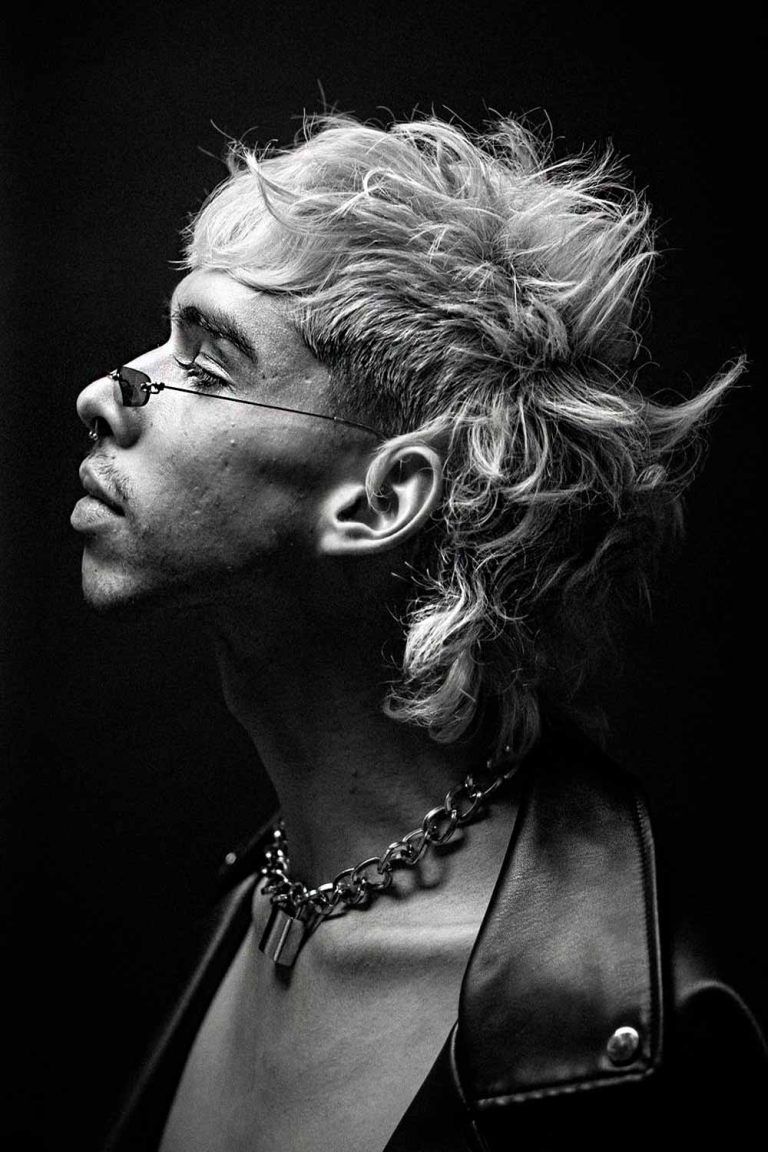 Source: @diego_djdgaf via Instagram
Spiky Mens Mullet 2023
Another new style mullets are rapidly taking over is a semi-mohawk. The neatly shaped undercut topped with layered mullet, aka mohawk-style, will bring spice and daring appeal into your look. Besides, all it takes is a scoop of styling product in the morning to keep the cut in perfect shape.
Source: @coiffeurstory via Instagram
i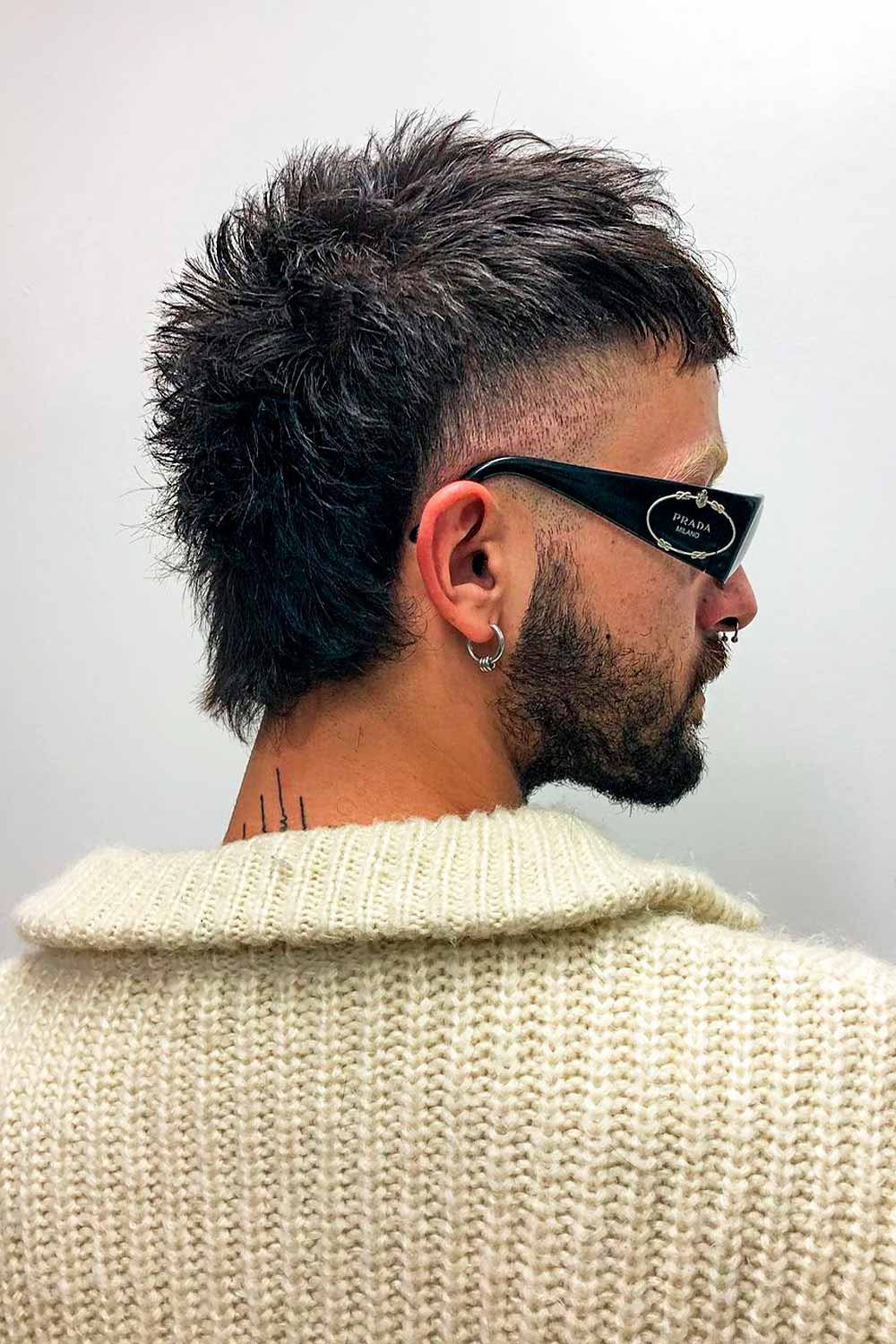 Source: @coiffeurstory via Instagram
i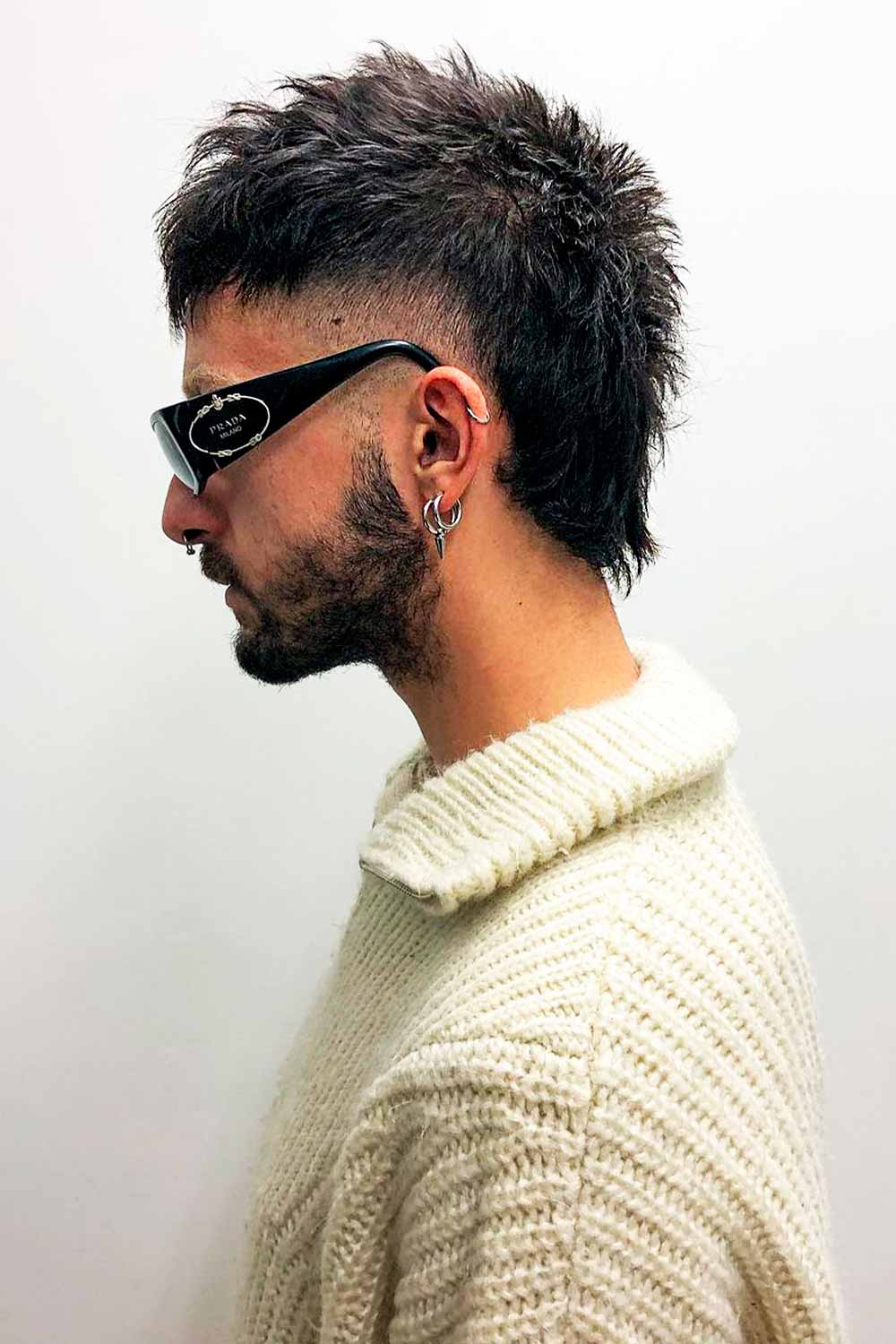 Source: @coiffeurstory via Instagram
i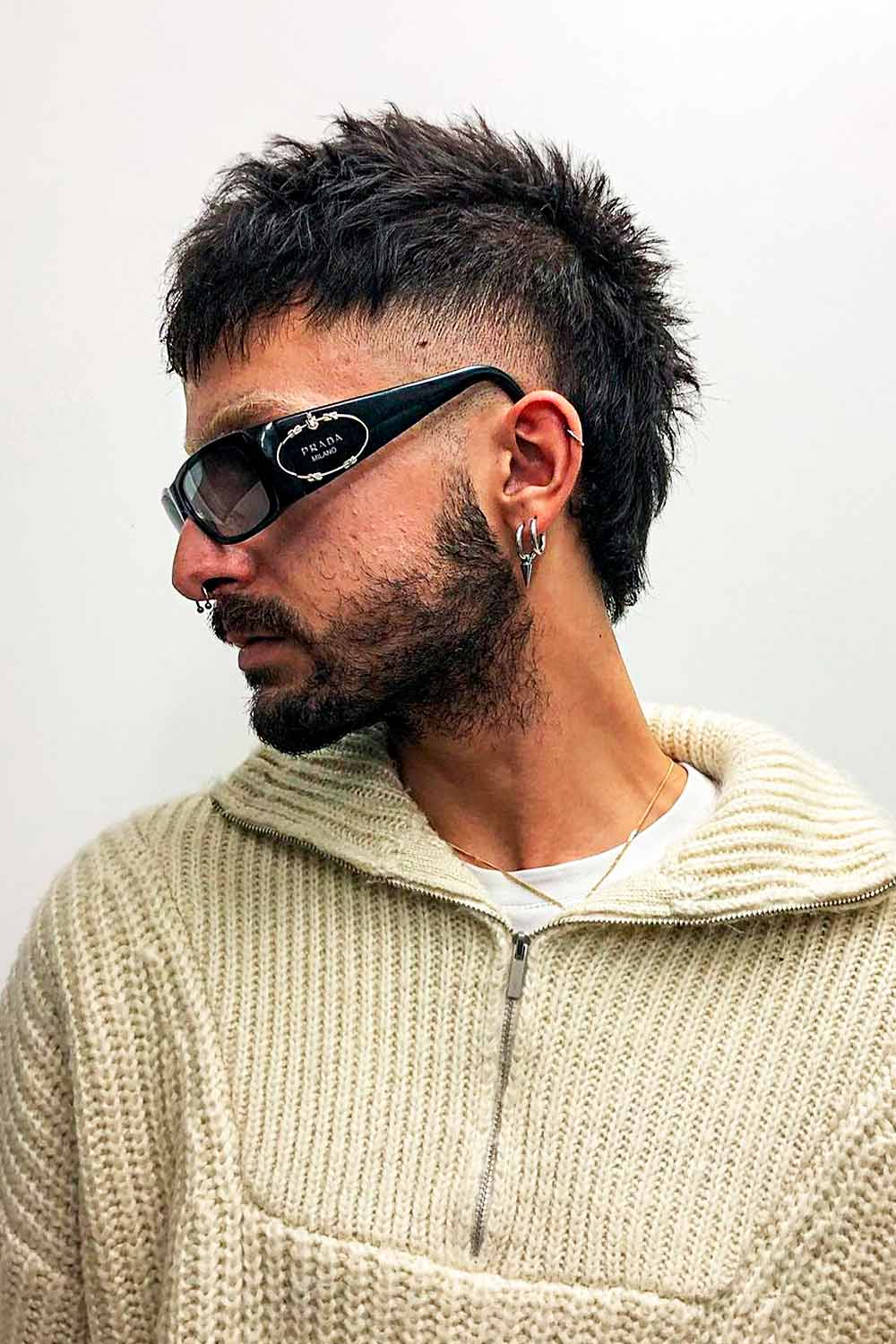 Source: @coiffeurstory via Instagram
i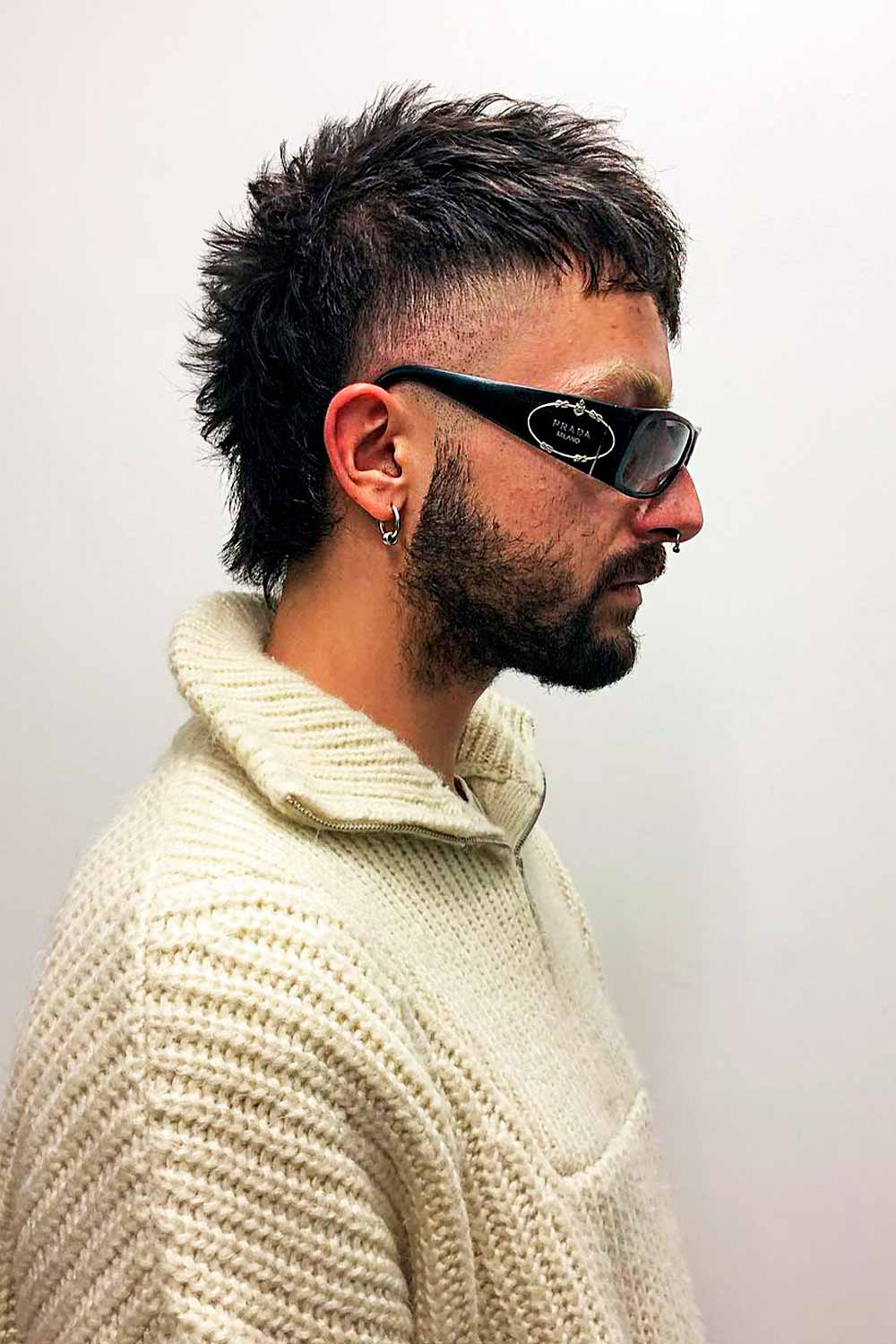 /
Brushed Back Modern Curly Mullet
When a taper short mullet fade seems a little too mundane for you, there is another, more intricate direction to follow. While the fade and mullet mixture remains, the notion of masculine and sassy brush-back adds up. You may want to grow your locks a little before going for the variation.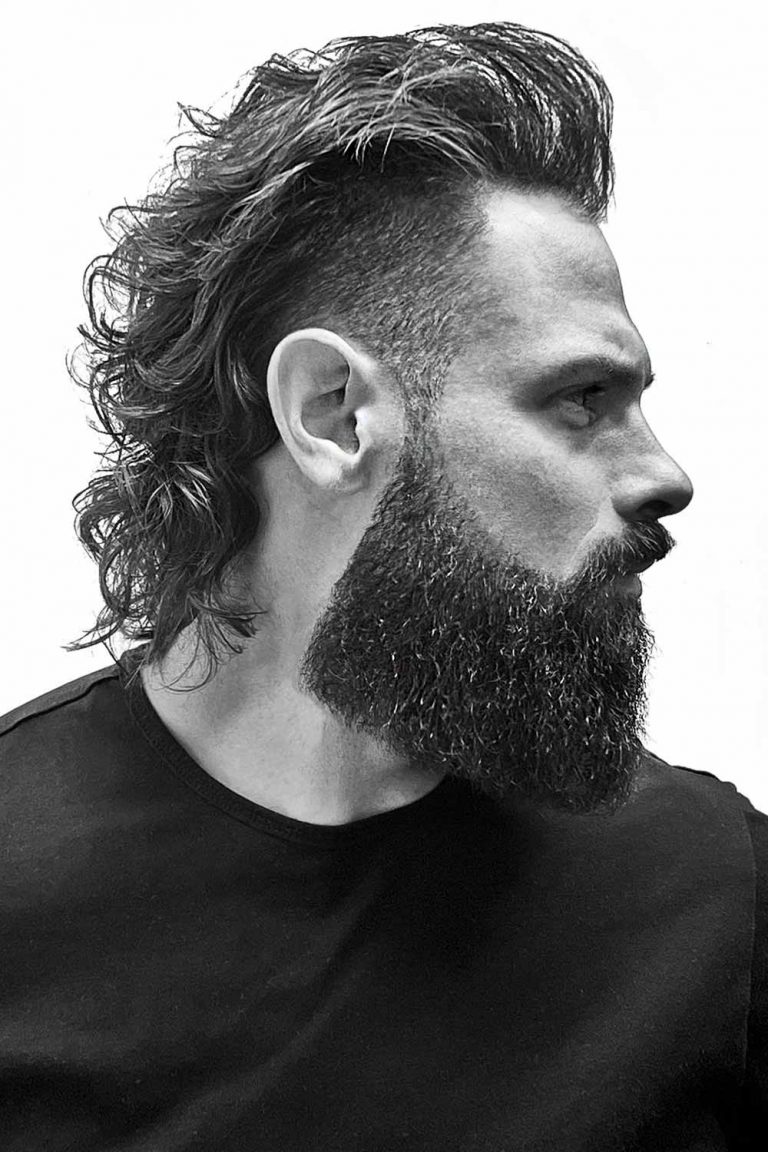 Source: @mattyconrad via Instagram
Mid Taper Mullet
A mullet with taper is a match made in heaven. This combo looks ultimately stylish and bold. The type of the taper is up to you. Yet, if you cannot decide whether you need a more impactful or, on the contrary, moderate look, you can never go wrong with a medium taper mullet.
Source: @spukthebarber via Instagram
i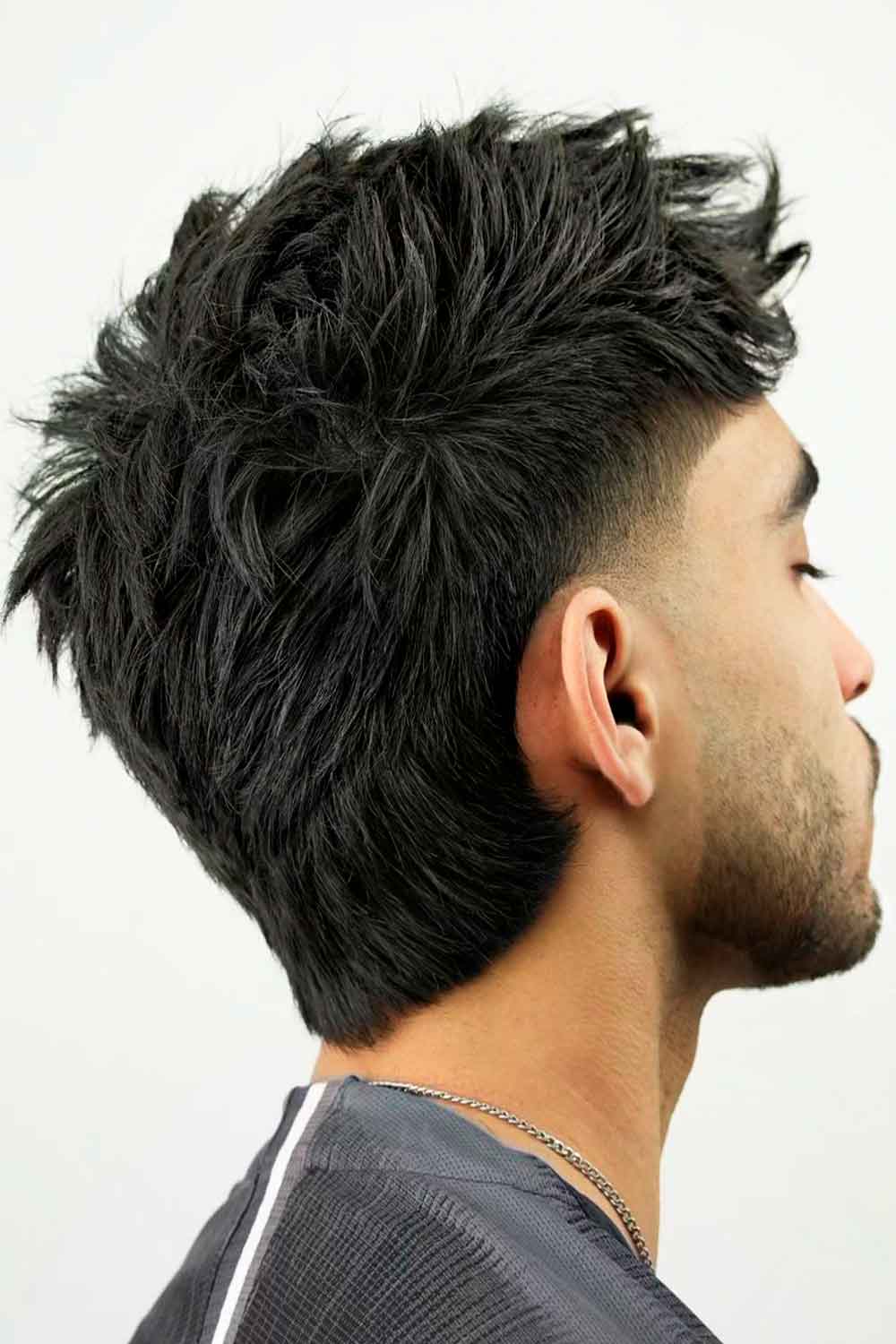 Source: @spukthebarber via Instagram
i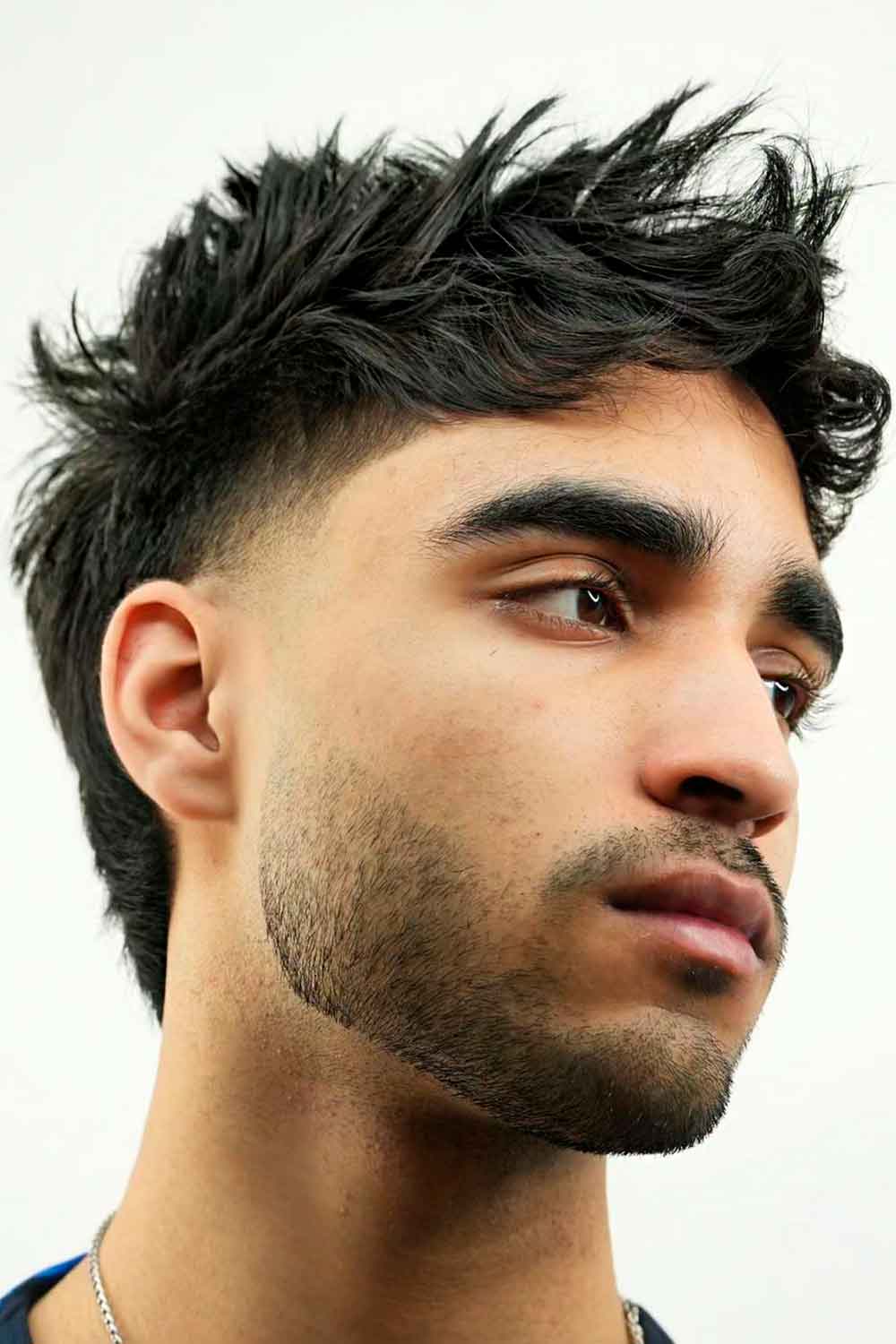 /
Straight Hair Mullet
Even though a mullet is often sported on wavy and curly hair, it does not mean that straight hair men cannot get it. Just make sure your straight mullet is layered to give it more texture. However, to achieve a curly mullet men with straight locks may need to get a perm.
Source: @rpb_nq via Instagram
i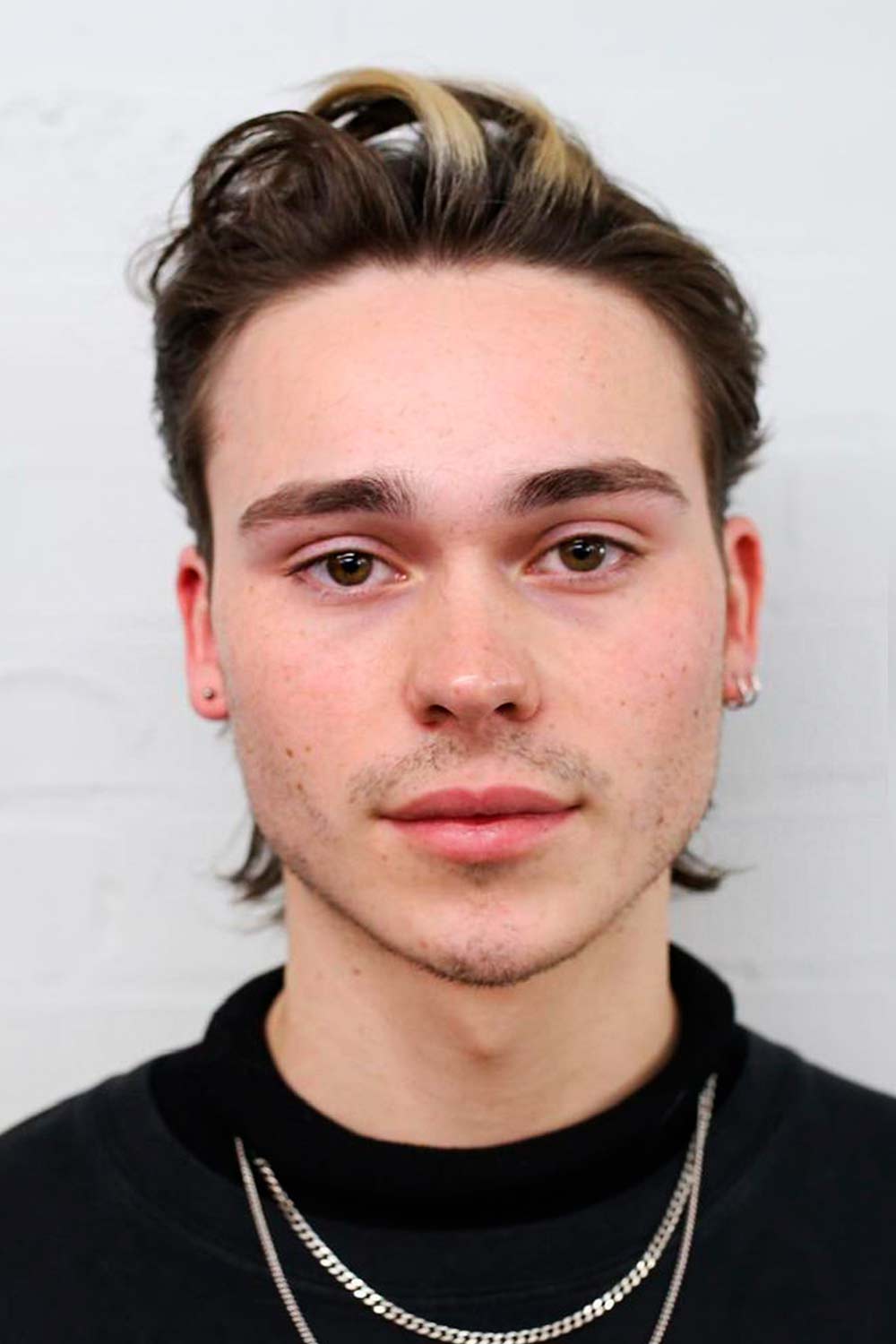 Source: @rpb_nq via Instagram
i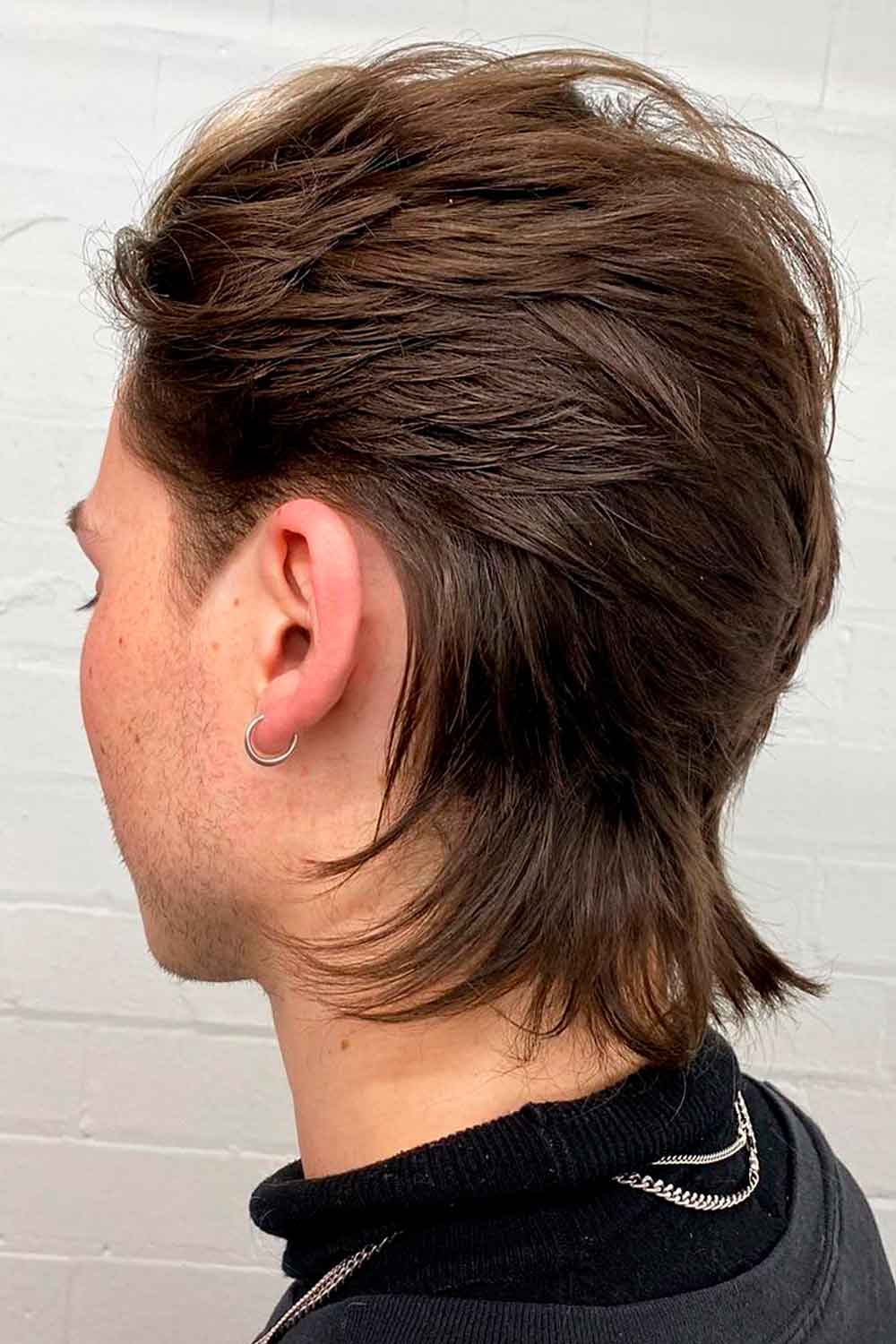 /
Faux Hawk Mullet
A mullet and a faux hawk haircut have many things in common. That is why it is a really good idea to combine them in one look. To achieve a high contrast mullet mohawk fade, which is essentially a faux hawk mullet, take the hair on the sides down to the skin. You can also ask your barber for some extra layers on top.
Source: @cheobarberpr via Instagram
i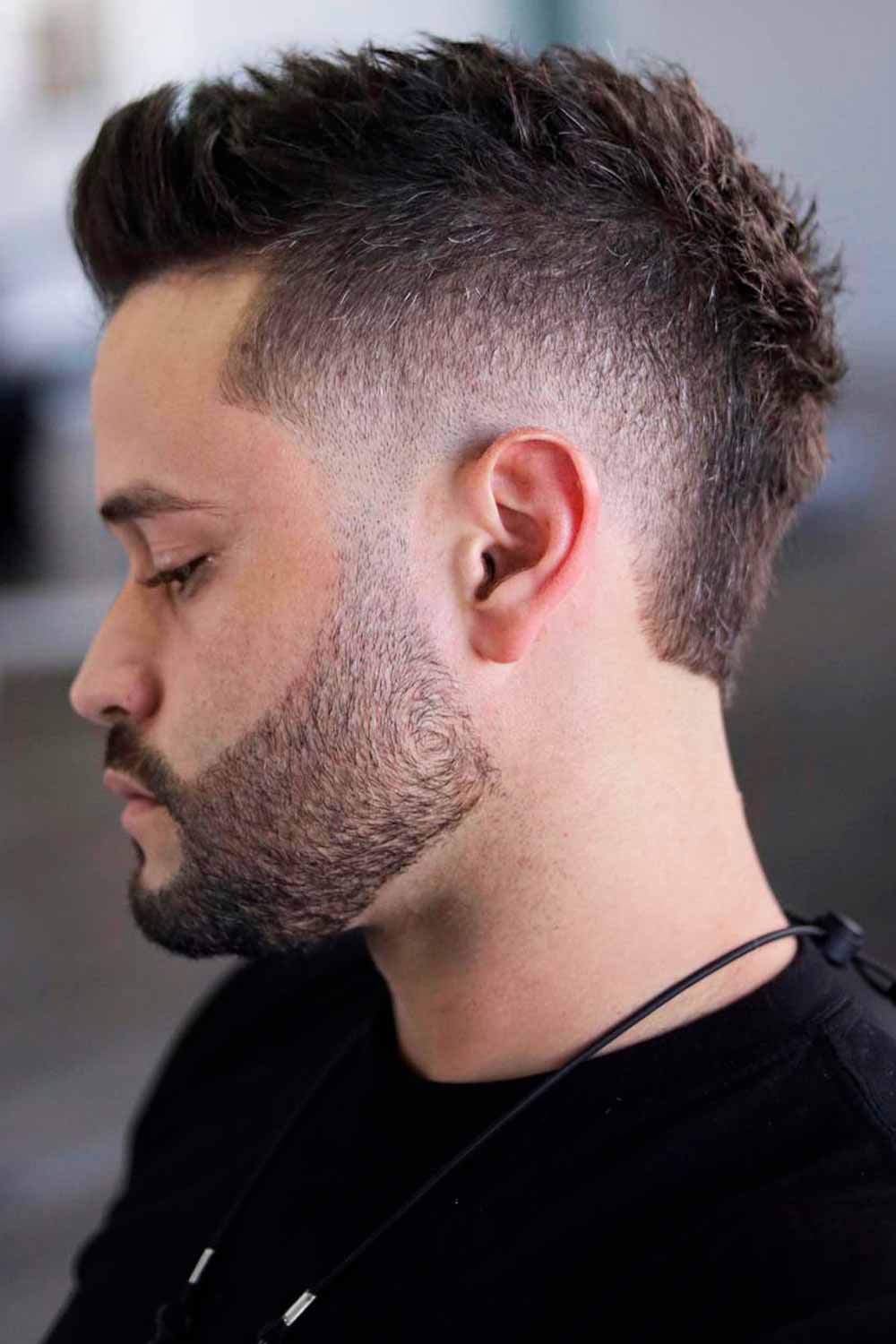 Source: @cheobarberpr via Instagram
i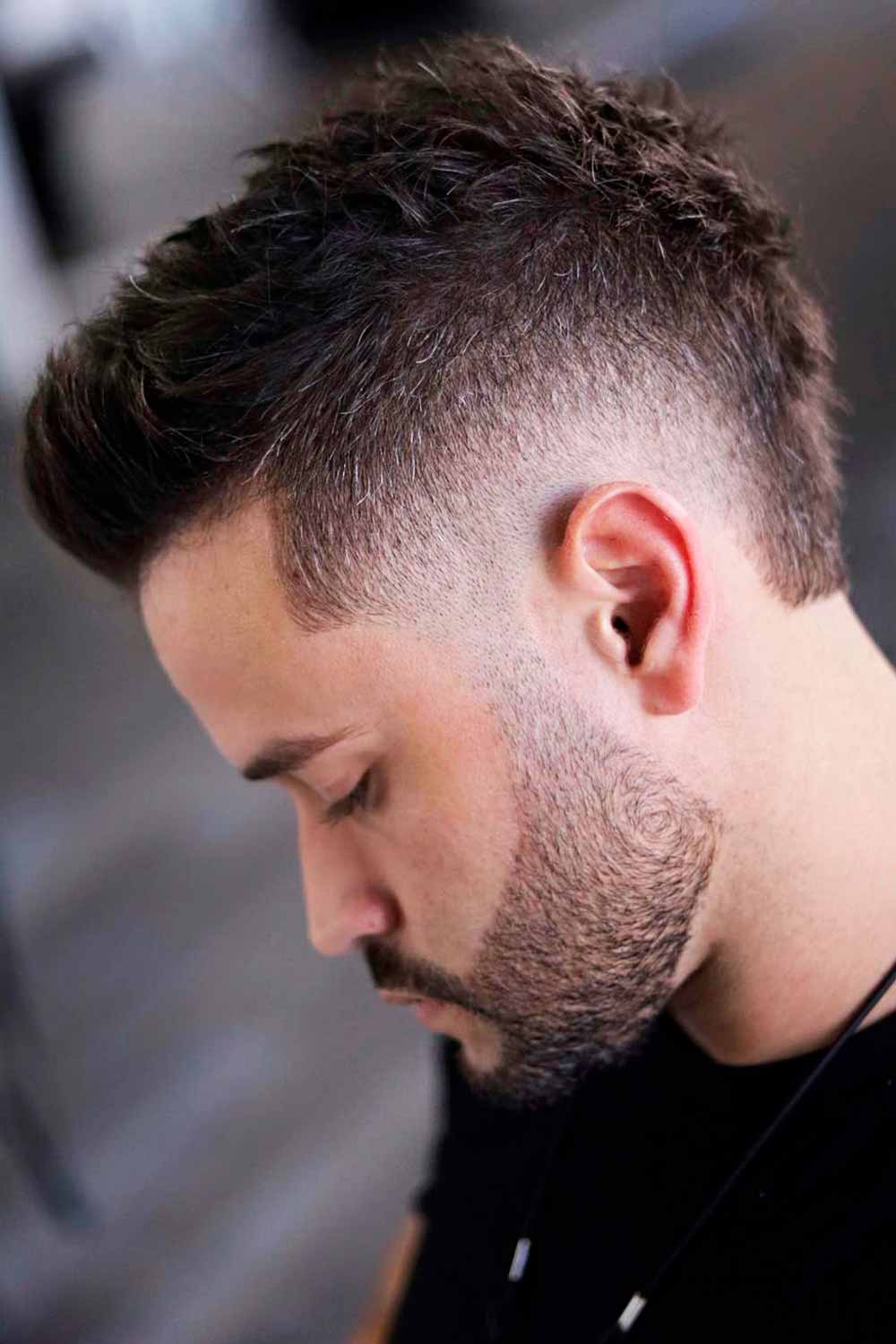 /
Taper Fade Mullet
So that your haircut could be suitable for a rather formal ambiance, while looking trendy and stylish, get a mullet taper fade. It has a clean silhouette so it may look appropriate in almost any situation. And if you decide to have a night out after work, you will not need to restyle your hair.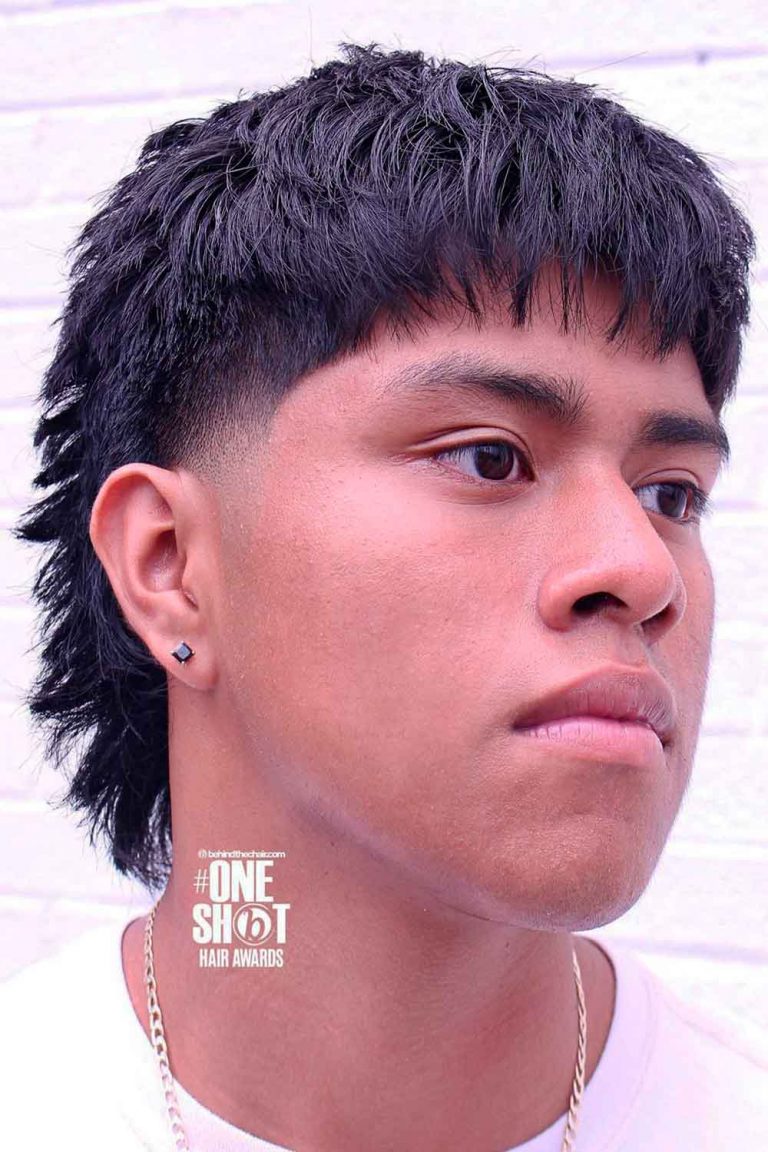 Source: @alexthegreatvivar via Instagram
High Taper Mullet
A low taper mullet is made for guys who prefer their hair to look quite reserved. But if you are not afraid to stand out in the crowd, you should definitely get a high taper mens mullet 2023 hair trends are raving about. It is very edgy and pronounced, so you are guaranteed to have all eyes on you.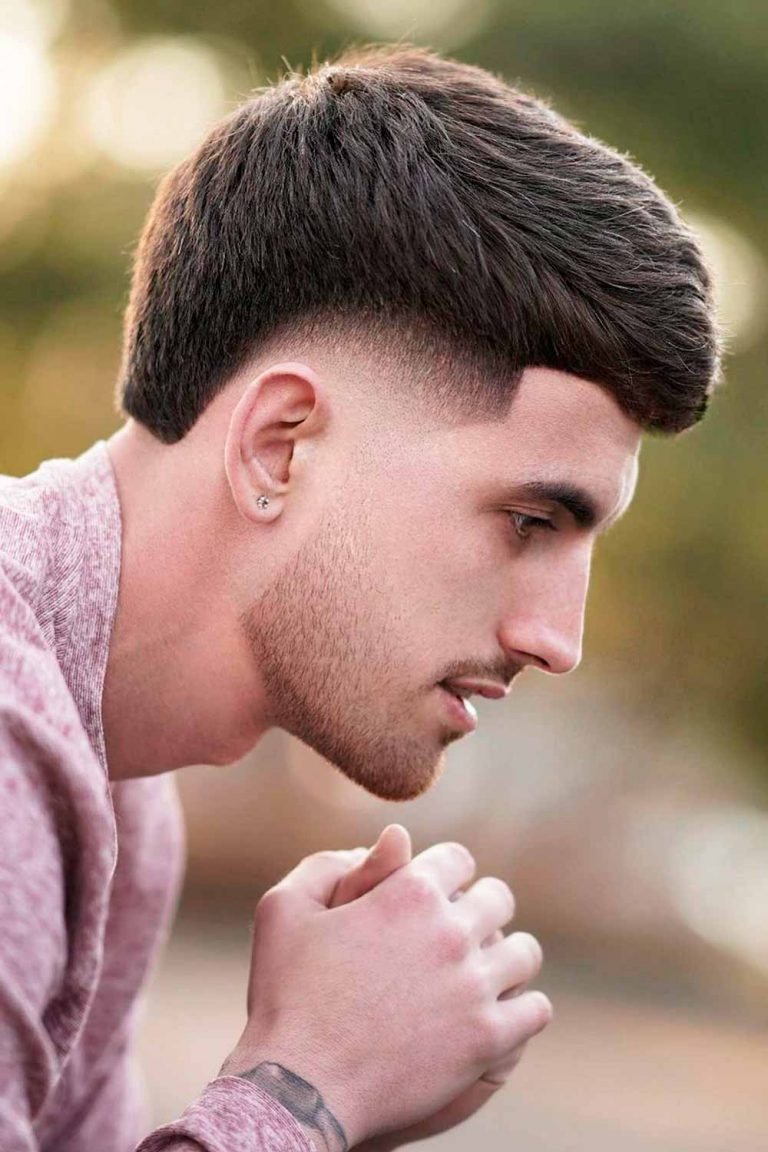 Source: @xbigwesx via Instagram
Slick Back Modern Mullet
One of the best things about modern mullets is that they never look unattractive or awkward. They can have quite a chic and elegant feel, such as this slicked back long hair mullet. Mind though that there is no need to make it overly neat. If several strands fall down, it will not hurt.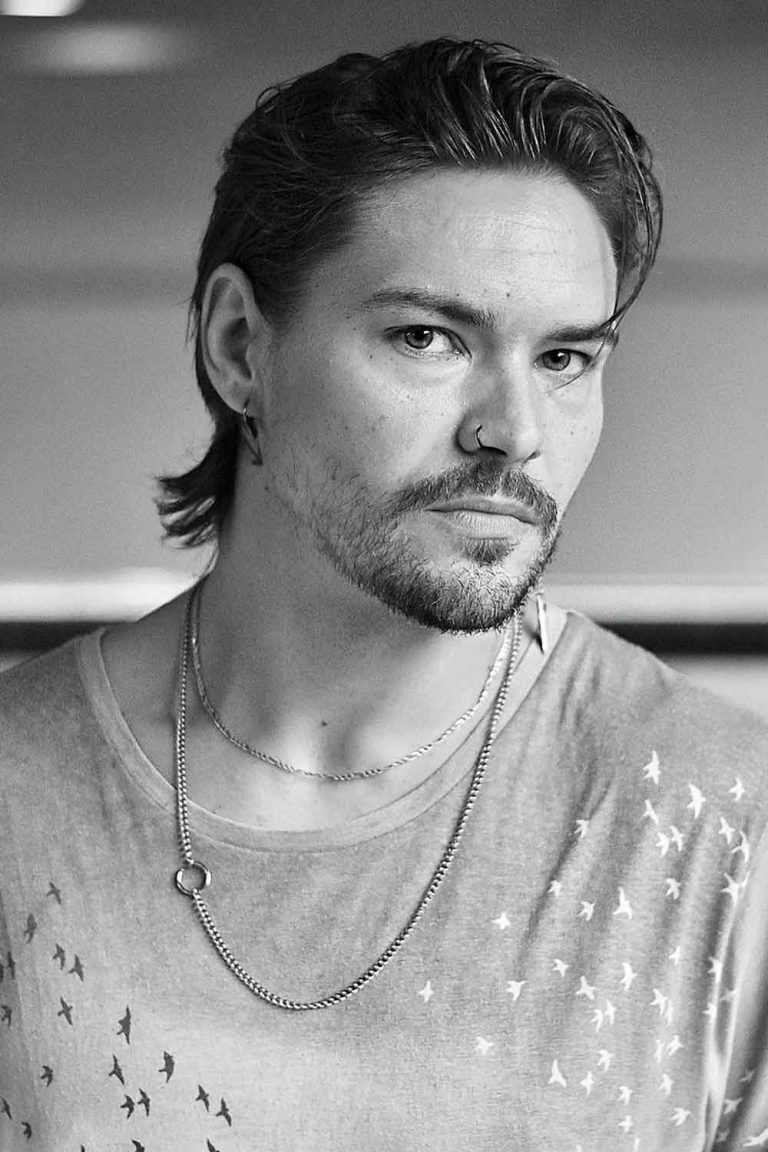 Source: @iisakkinummi via Instagram
Wavy Mullet
A wavy mullet is how you actually wear it. The hairstyle calls for some texture and ideally, it should be waves. So, if you have wavy hair, lucky you are. You will not have to do anything particular in terms of styling. Just a bit of a texturizing product and you are good to go.
Source: @coiffeurstory via Instagram
i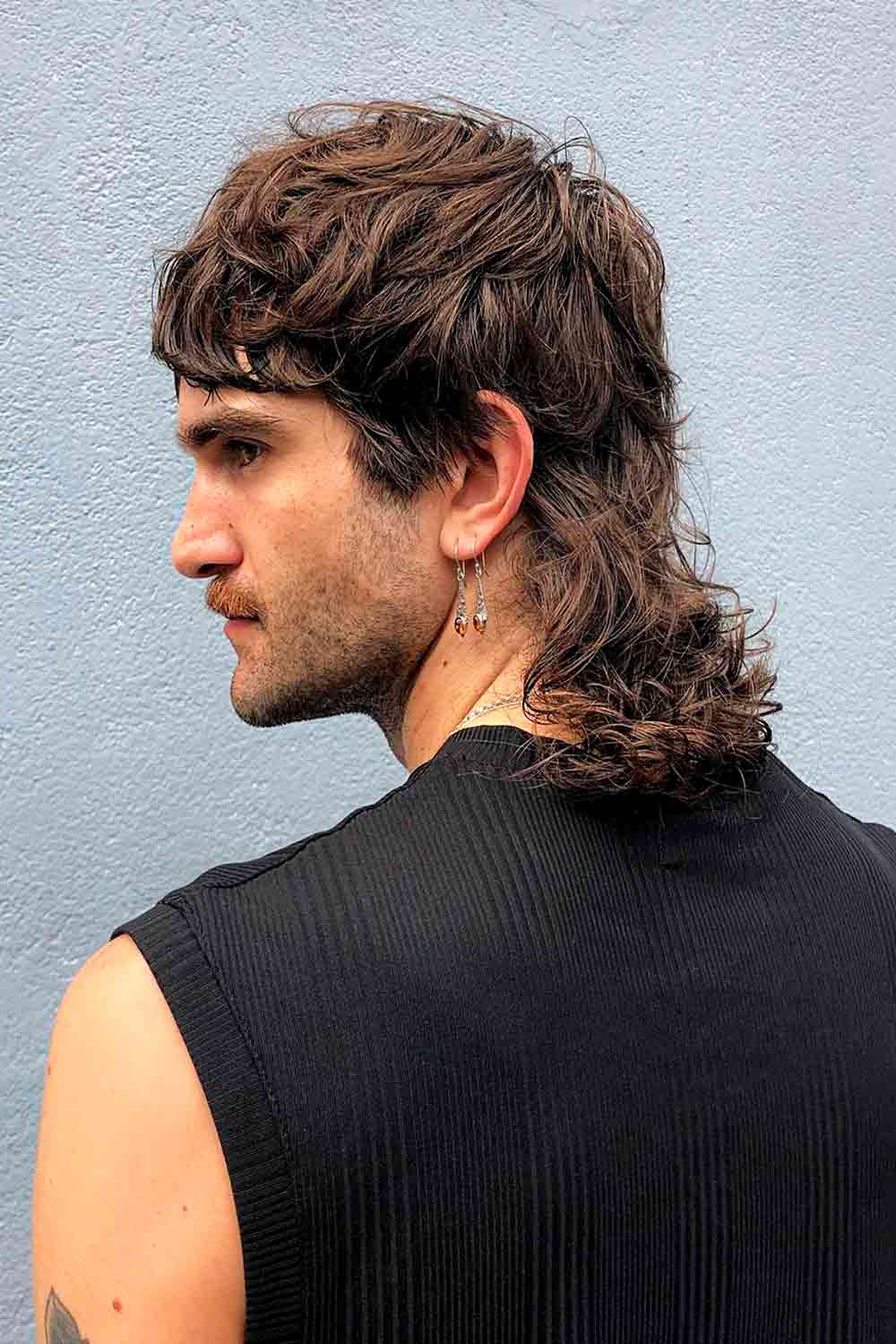 Source: @coiffeurstory via Instagram
i
Source: @coiffeurstory via Instagram
i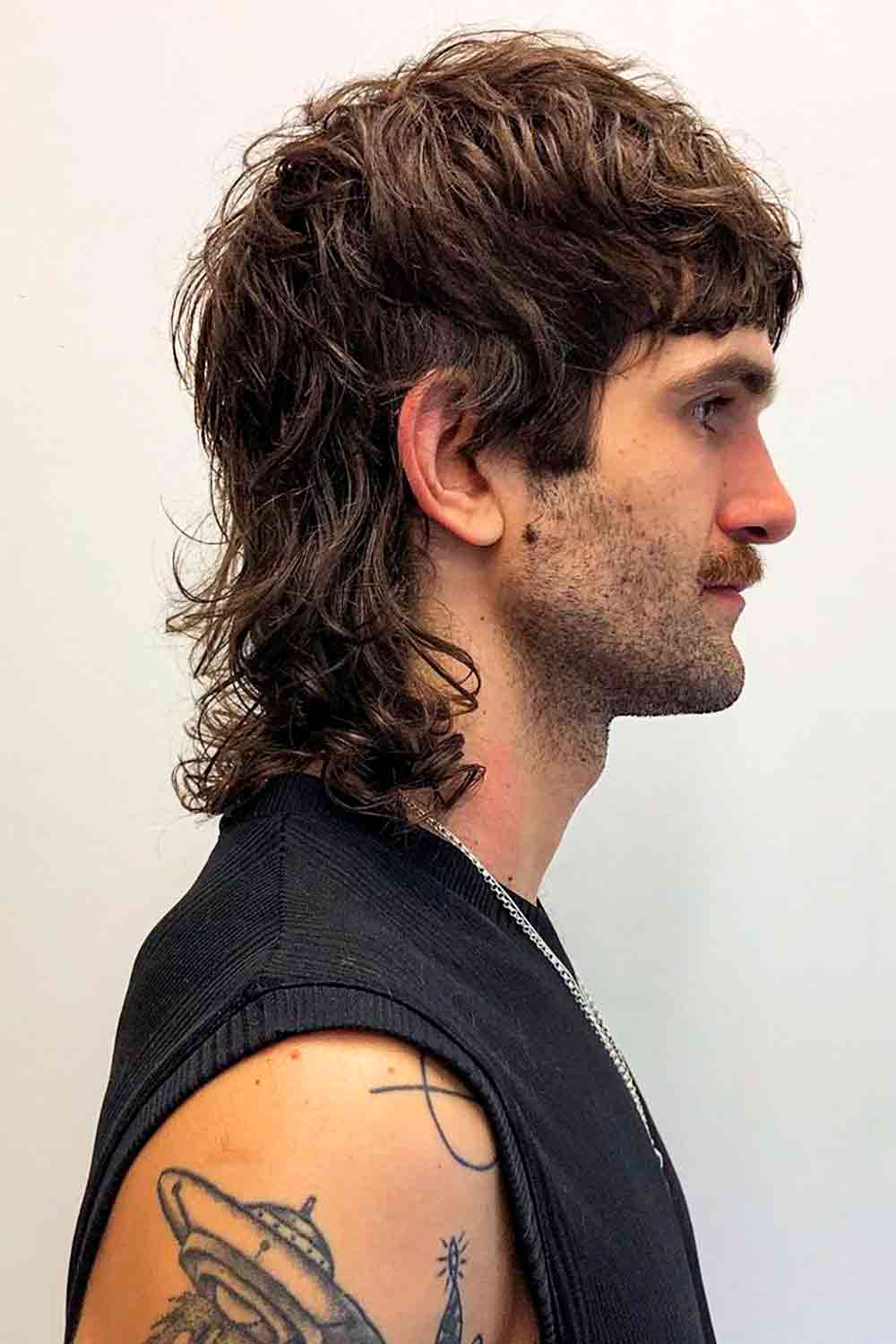 /
Is Mullet Coming Back?
So, the main question is are mullets coming back? In short, yes. A mullet 2023 is one of the hottest hair trends to make a comeback. At first, guys with mullets were mostly athletes and celebrities. It was an easy way to stand out in the crowd, as the 2023 men's hairstyle was considered unconventional and nonconform. Those who wanted to be seen as rebellious also opted for a men mullet haircut, which somehow manages to marry formal top and informal back in one hair look.
The main accent of the cut is on the nape that features long eye catching strands. While it may seem not for everyone, it is actually quite versatile. The modern day mullet, accompanied by fades and tapers, is extremely versatile. It works for any hair type, from straight to curly, and flatters almost all shapes of the face. So, should you decide to get the new mullet, you can rest assured that it is going to look awesome on you.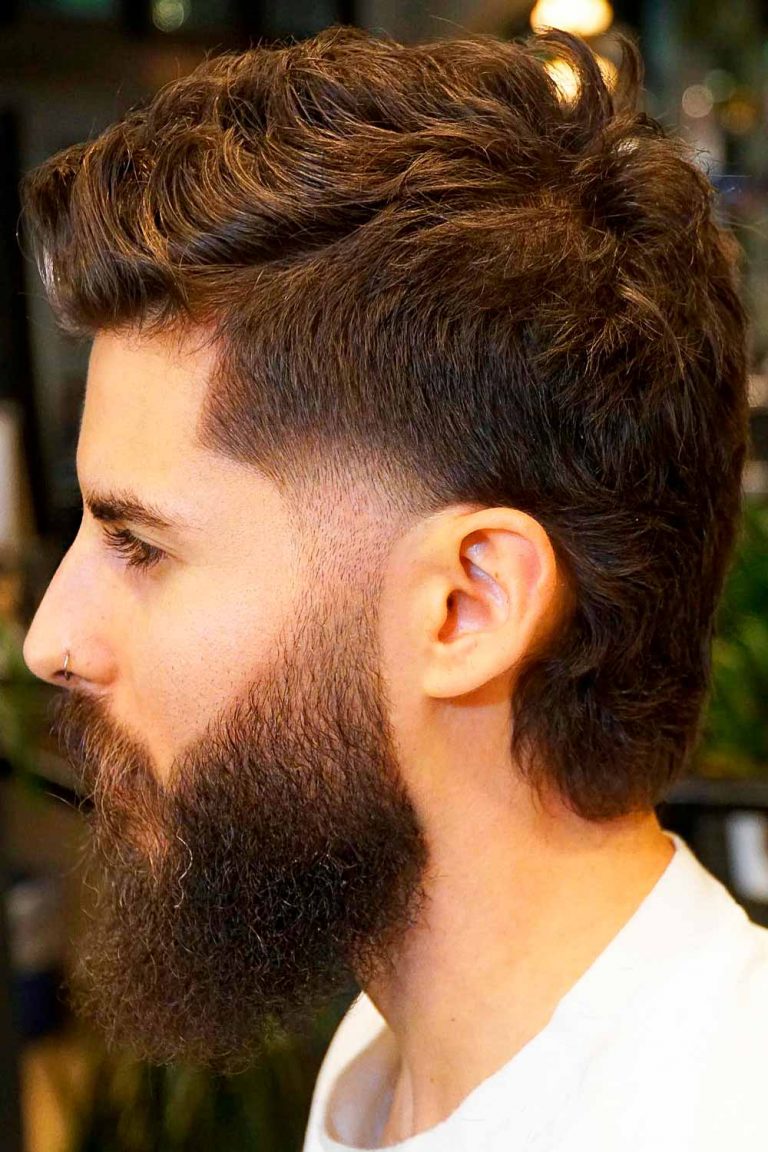 Source: @anthonythebarber916 via Instagram
What Is The Modern Mullet?
To get a modern mullet men should grow the hair in the back a little longer than for the classic version. The sides, on the contrary, are trimmed shorter, usually featuring a fade or a taper. The rest is medium length hairstyles so you could style it in the most preferable way. Obviously, the modern mullet has plenty of variations. But all of them have one thing in common – a long "party" back and a short "business" front.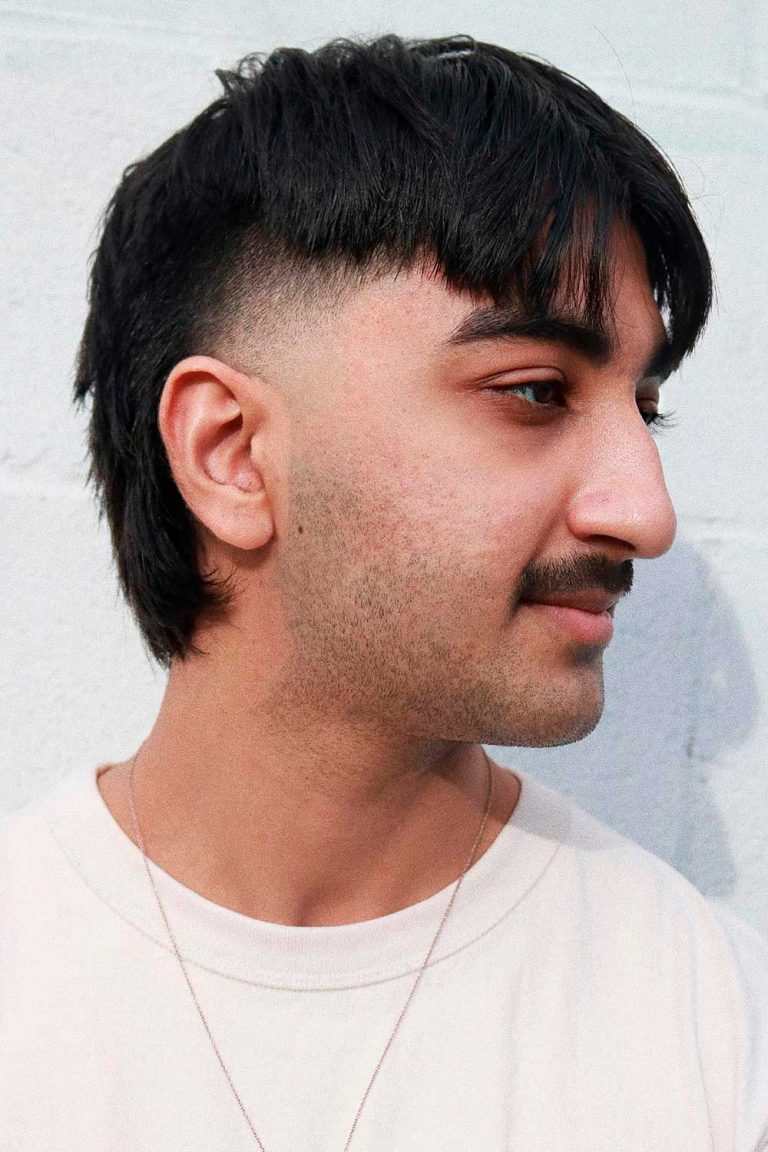 Source: @hayden_cassidy via Instagram
How Do You Style The Modern Mullet?
Even though a modern mullet haircut is much shorter than its retro counterpart, it still allows for many variants of styling, for instance:
Comb or brush the hair on top to the side.
Push it upward and side sweep.
For a longer top, style it combed back.
Spike it up for a touch of vintage flair.
And this is only how you can style a mullet top so that it looks modern and fashionable. As for the back, there is also a wide variety of ways to style it apart from leaving it loose, such as a ponytail, a bun, a braid, etc.
We hope you are now convinced that a modern mullet has little in common with its ancestor. While the idea of all party in the back and all business in the front remains intact, the final look is beyond tasteful and attractive. And once you feel bored with your current haircut, you can always get back to our guide and pick out a new mullet.
FAQs: Modern Mullet
What is the modern mullet called?
Modern mullets are also called a wolf haircut. What makes a mullet modern is plenty of volume on top with soft tapered layering that gives movement and vibe.
Is mullet Still in Style 2023?
For a mullet haircut 2023 is the year when this iconic 80s hairstyle made a huge comeback. So, if you have always wanted to try it on, this is your golden hour. Mullet is not losing ground and is still on trend in 2023.
Why is the hairstyle called a mullet?
The name mullet is attributed to the Beastie Boy member Mike D. In 1994, the hip hop band released a song called 'Mullet Head', describing the cut and those wearing it.
Why does everyone have a mullet?
On the one hand, a mullet allows people to explore and redefine gender norms. When you think of this legendary haircut, you cannot tell whether it has a feminine or masculine feel. This makes a mullet a perfect unisex haircut. On the other hand, it is just edgy and bold. So, if you like to be the center of attention, this is your sure bet.